In my experience there are two types of electronic security systems usually used. The first of these are security cameras. In a truly abandoned building, you're most likely to run into the motion activated infrared variety, which usually look like this and are installed so that their field of view covers specific areas, such as doorways, hallways, or large rooms.
The telltale sign that you're dealing with an infrared camera is the circle of bulbs surrounding the main camera lens. These may or may not glow red depending on the model. In most cases I've encountered, these do not record until they detect motion or heat, and since they are infrared low light will not obscure you. They may contain an SD card that can be removed and wiped, but most cameras like this I've encountered are hooked up to a small internet modem that transmits the images to an offsite location, and may trigger a silent alarm as soon as the camera is activated depending on if the building sees regular visits from maintenance workers or not. Sometime's they'll make a click sound when tripped, but not always. These cameras are usually fairly short range, with effective range being about 150 yards indoors. Your best bet is to see it before it sees you, and one of the ways you can do this is with your phone. If you have a phone camera that doesn't have an infrared filter, IR cameras will glow purple on your screen. This can get a lot longer if you're dealing with cameras being actively watched by security guards, but that's a different topic.
The other main method of electronic security I've seen are just motion detectors. Motion detector sensors look like this, and are usually installed in corners so that they cover entire room or at the ends of hallways.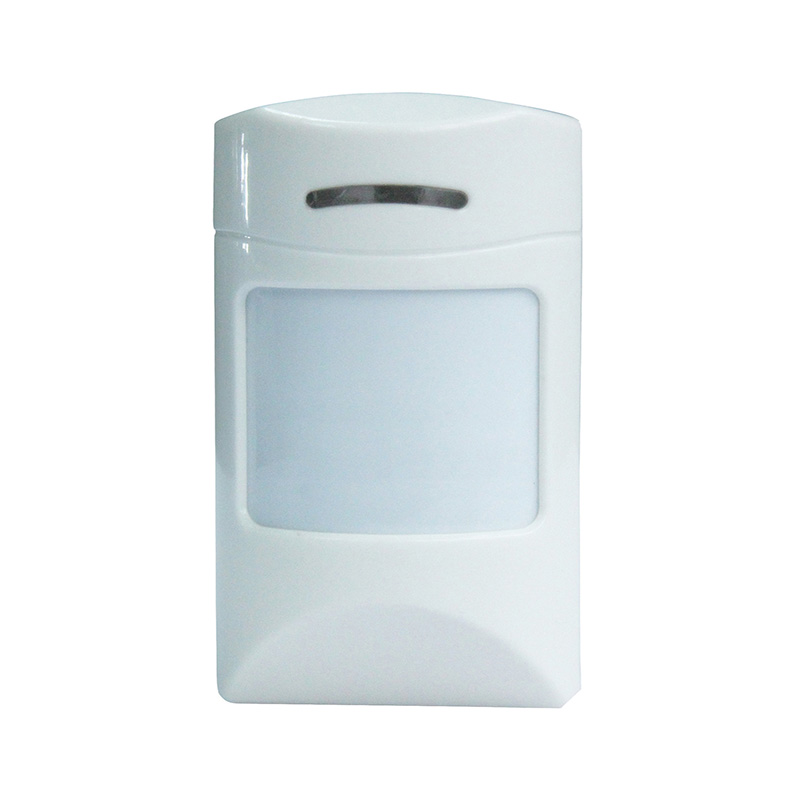 While not all motion detectors are used for security (some are used just to trigger lights), you can tell if it's a security alarm because it's usually hooked up to a small box on a wall near the door via wires that serves as the control panel to arm and disarm the system. The alarm may be silent or loud. If you're not sure if you tripped it, look at the control panel- many models will have two lights, labeled "ready" and "armed." "Ready" means that the motion detectors are active but the alarm won't go off if they are tripped, while "armed" means that they will. Many motion detection alarm systems have a delay between when the sensors are tripped and when the alarm goes off to allow for the entry of a deactivation code at the control panel, so if you've tripped a sensor on an armed system you've usually got between 30 seconds and a minute or two before the alarm goes off. Sometimes the sensor itself has a little red light that will glow when tripped, though this is not always the case. I've personally verified with a ready and unarmed system I found in an abandonment that if you walk slowly enough in front of a motion detector you can successfully pass directly in front of it without tripping it, though you'd have to tiptoe at an absolutely glacial pace.