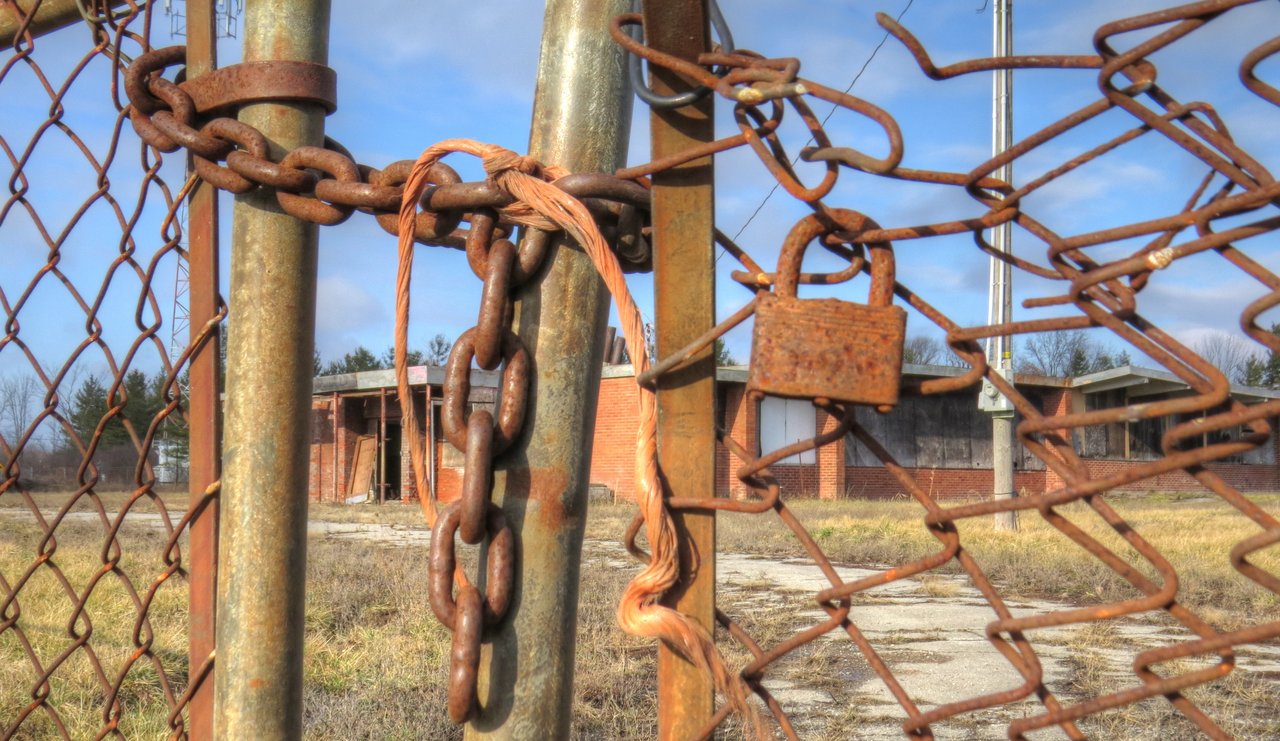 This weekend, I had the rare opportunity to photograph an elementary school that has been abandoned for 50 years. In a very unusual circumstance, it survived the decades without being demolished because a farmer bought the land and used the school for agricultural storage, shuttering it up so well that it didn't even look like a school any longer. I've been driving past it in Chippawa (a suburb of Niagara Falls) since I started abandonment photography in 2010, and really just thought of it as nothing more than a giant farm shack because it blended in so well with it being surrounded by junk.
Recently, a large tract of rural land on the outskirts of Niagara Falls has been zoned for a new hospital. That plan has caused nearby land owners to reassess their sudden real estate fortunes. The school yard here a potential goldmine, the owner cleaned and sold the property, returning the interior of the school to its bare bones for the first time in half a century.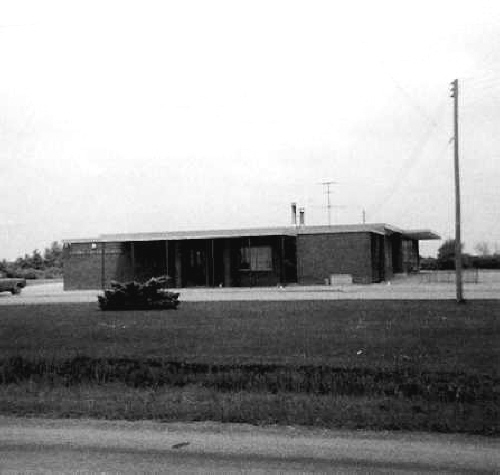 The above image is a historic photo from city archives of Lyons Creek Elementary School in operation. Opened in 1955, it was originally a two-room school complete with a principal and secretary. An additional two rooms were added prior to 1959, and then two more at an unknown later date.
Declining enrolment in the 1960s caused the Niagara District School Board to amalgamate the student body with FJ Rutland school in Chippawa. They continued to use Lyons Creek as a community centre until a bathroom fire damaged the interior badly enough to deem it not worth repairing. It closed in 1971 and the building and land were bought by a farmer who surrounded it with livestock pens and used the interior as a storage barn. This photo shows how it looked in the mid-70s. By time I started driving by it, the building was even surrounded by a vehicle junkyard and plenty of farm machinery.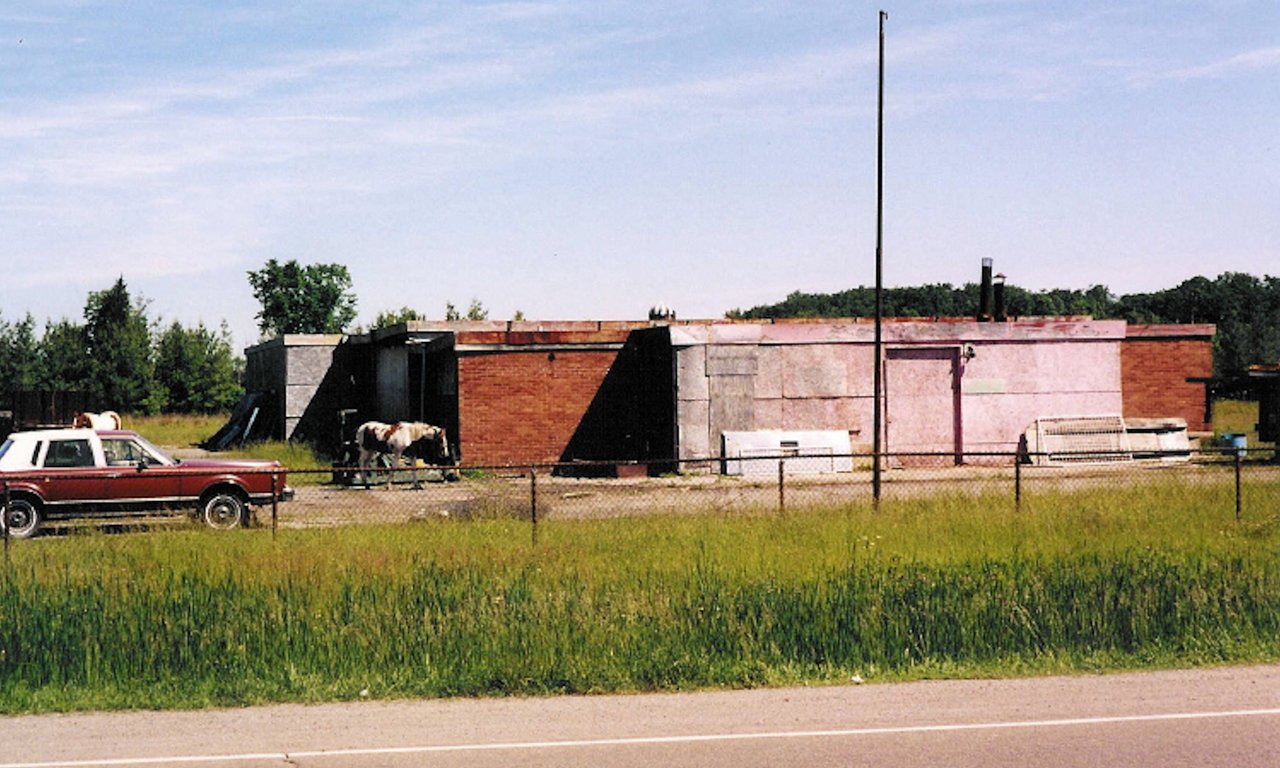 Of all bizarre reasons, I was on my way by it on the weekend to pick up one of the famous lemon meringue pies from Betty's Restaurant in Chippawa, discovering that the land had been cleared and cleaned for the first time in my life. And facing the road in plain view, those front doors beckoned wide open.
A completely empty building awaited me. I went in with the intention of searching my hardest for small detail leftovers of the school years, finding literally nothing other than a teacher's mug and the front page of an old Xerox manual. But there was still a mystique in knowing that it had dropped off the abandonment grid for so many decades, being held in a sort of stasis. There is no way this building would ever have lasted on any alternate path of reality.
1.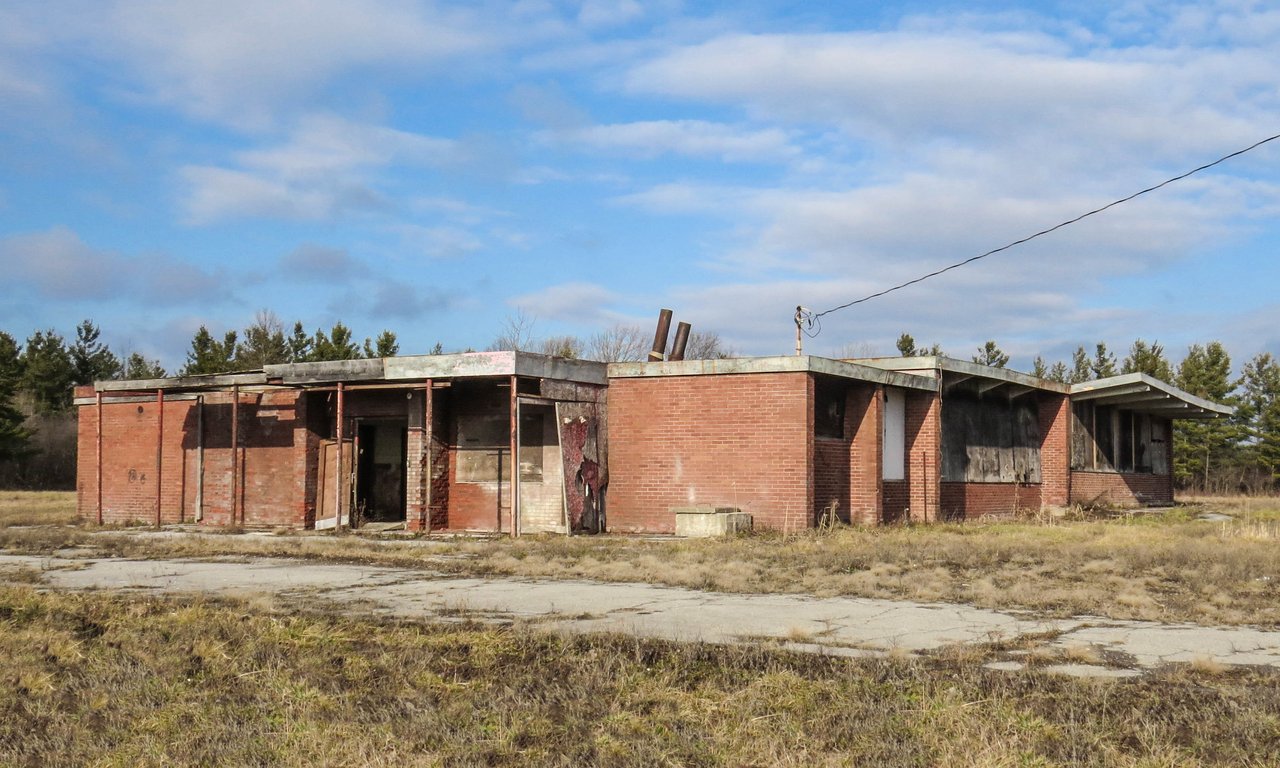 2.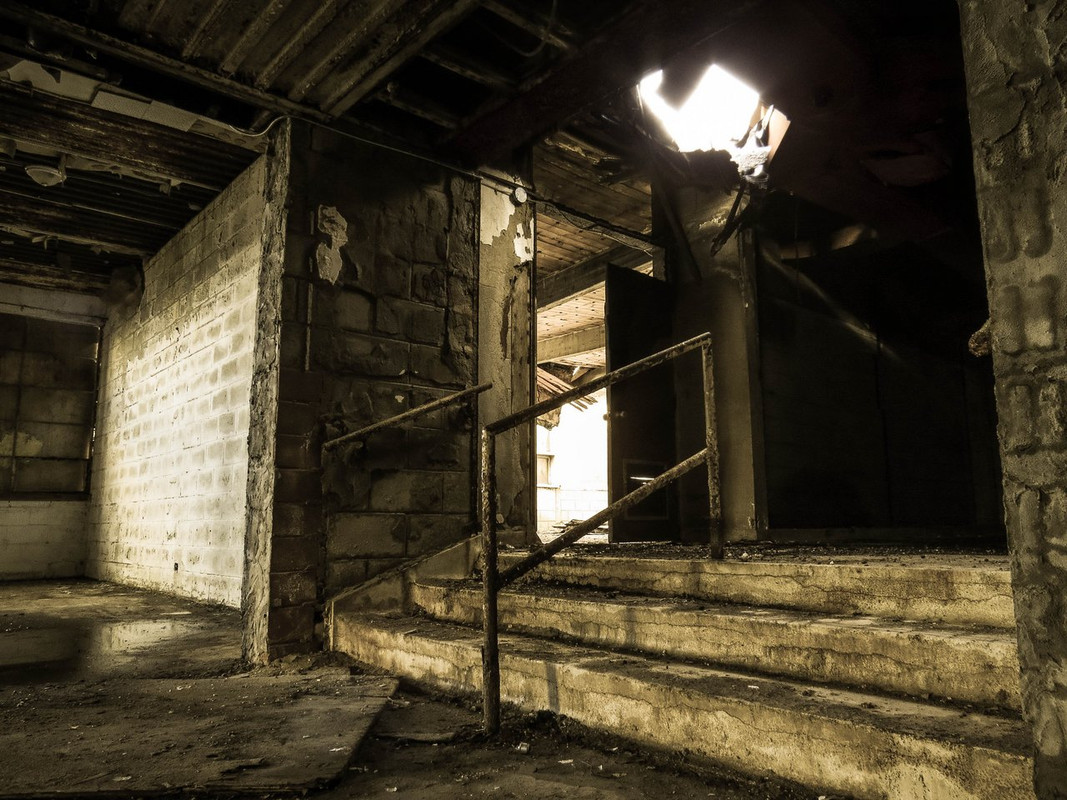 3.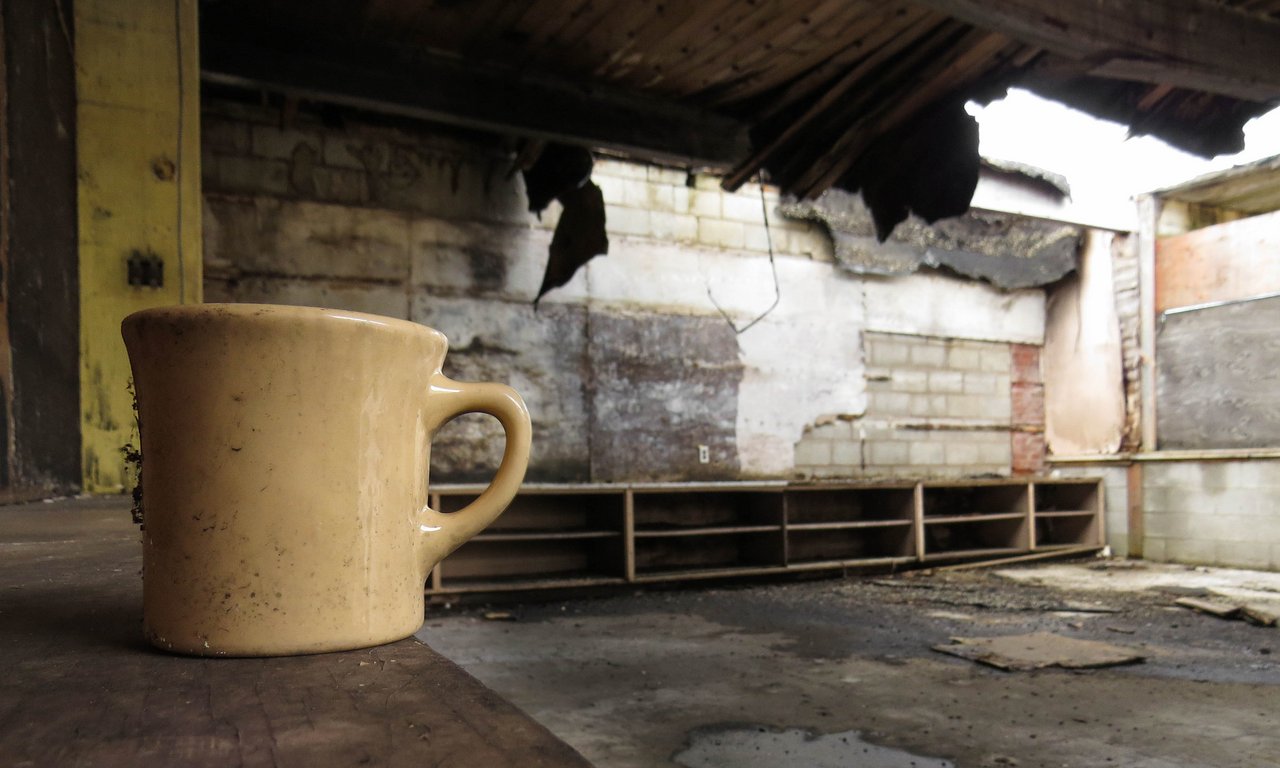 4.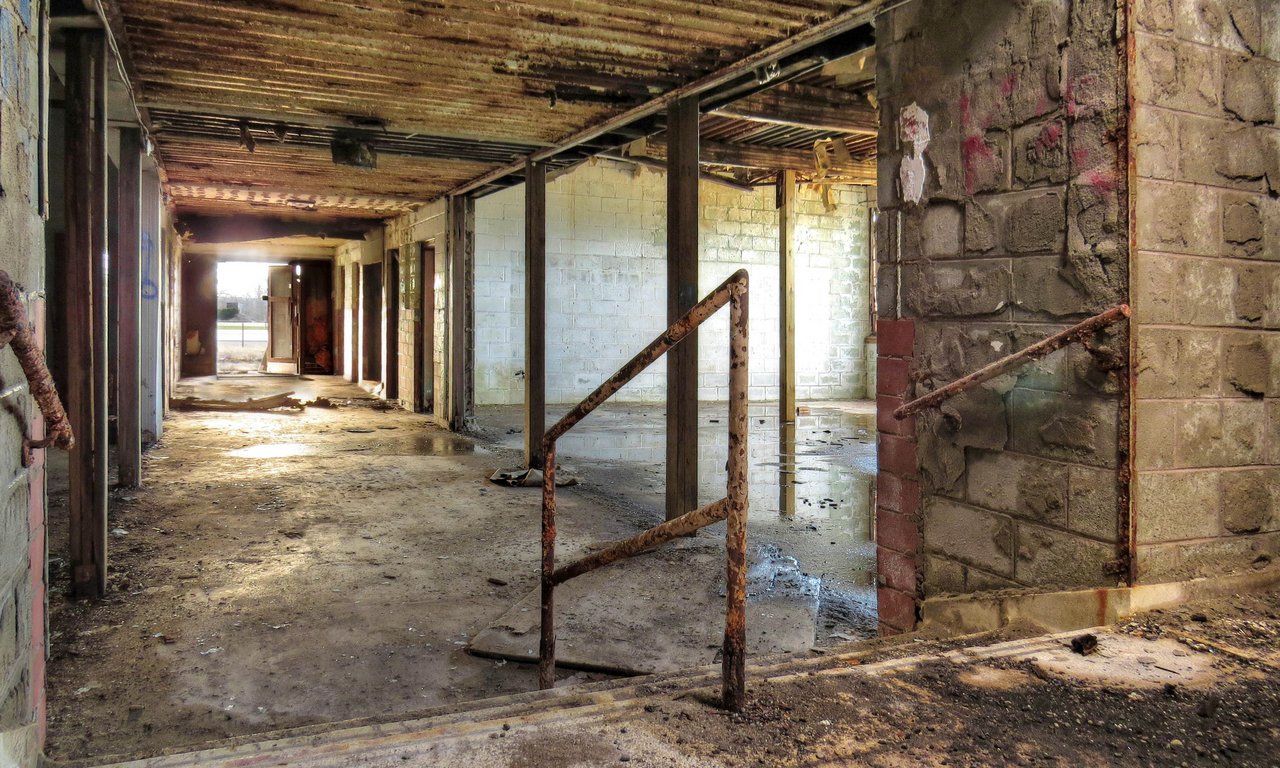 5.
Strangely, it was practically impossible to find out any information on this old school. The city archives had no other historic photos and it wasn't even mentioned on any of the school board pages. I took a chance and posted a single photo on a mainstream municipal Facebook page on the weekend and asked for help from local citizens. There were quite a number of informative responses and a lot of people reconnecting with old classmates in the message thread. It was pretty cool reading their responses to fellow classmates that they hadn't talked to since they were in grade 7-8. One woman sent me her old class photo, with a year that would make it one of the last classes to grace the halls (errr, "hall") of Lyons Creek.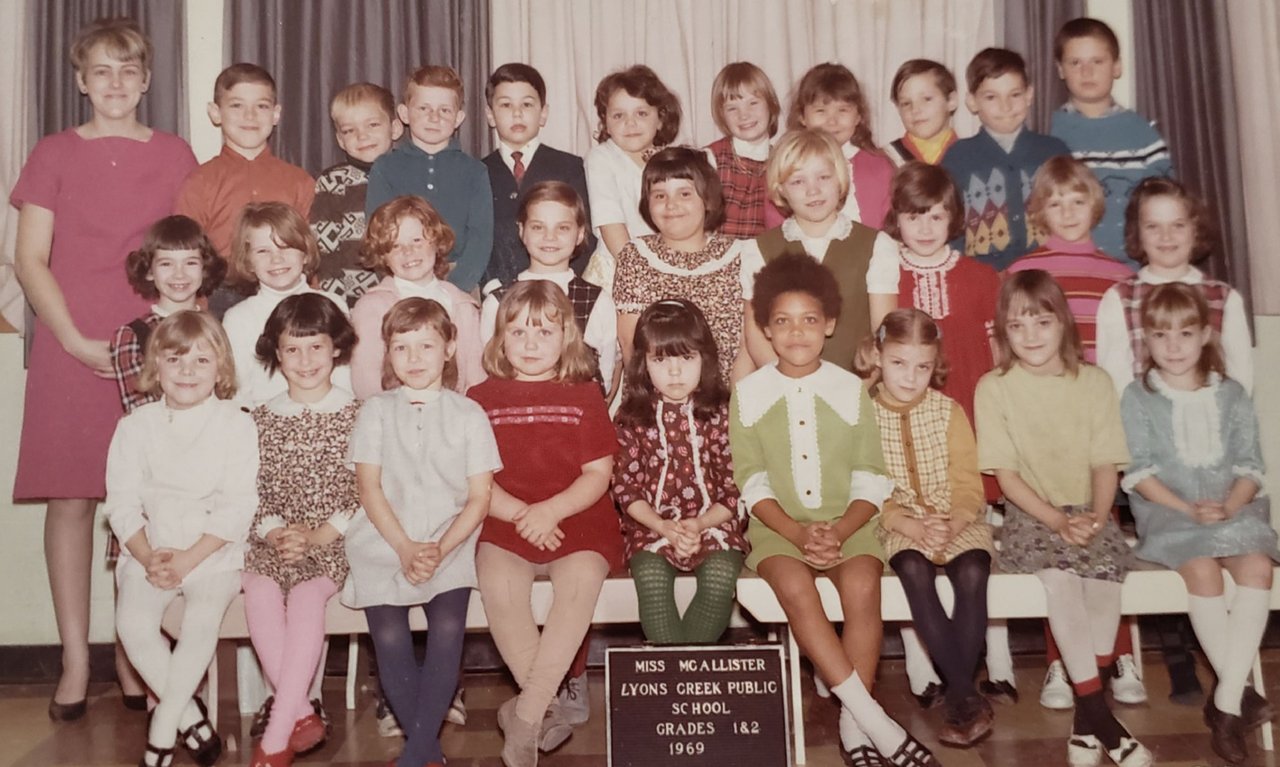 6.
One gentleman sent me back this response: "In 1970 the washrooms were set on fire. At the time I worked for the Niagara South Board of Education as a painter. They sent 2 of us to clean it up. The damage was extensive and was way too much for 2 of us to fix. After a week there they came and pulled us off the job and the school never open again. That fire happened when the building was being used as a community centre. The cost of the repairs probably was more than likely the straw that broke the camel's back: the board decided to sell the property after that. That's all i remember."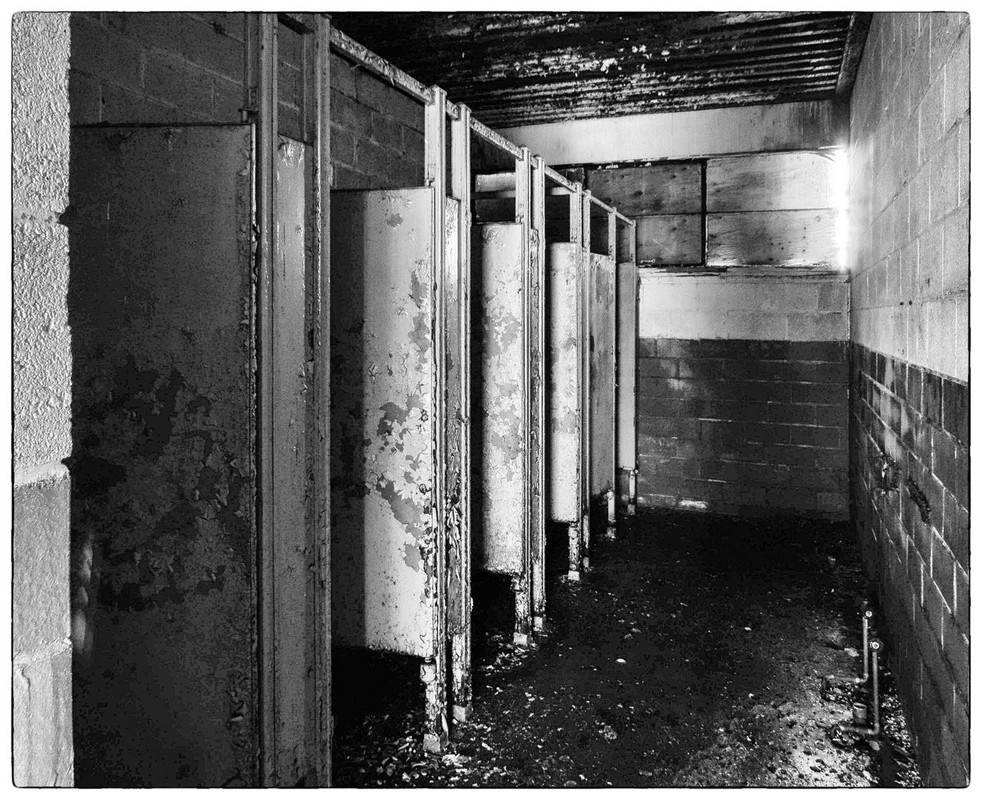 7.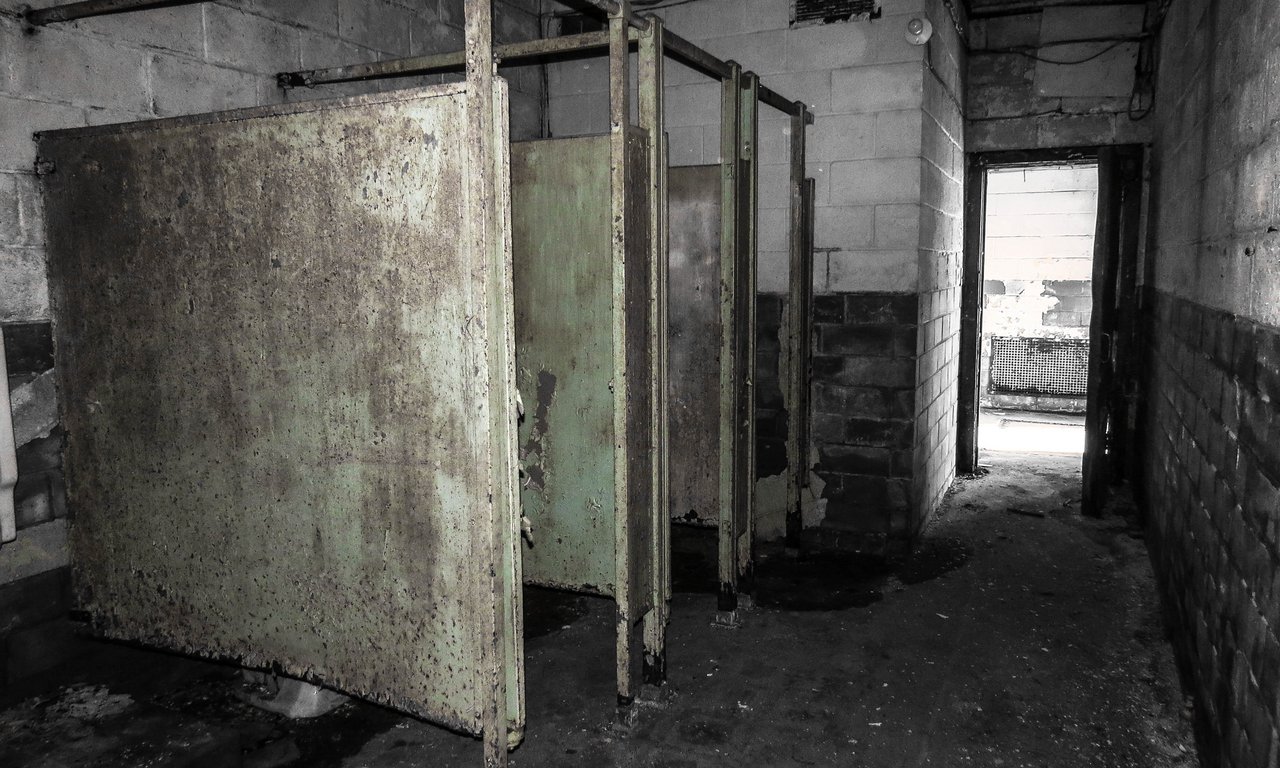 8.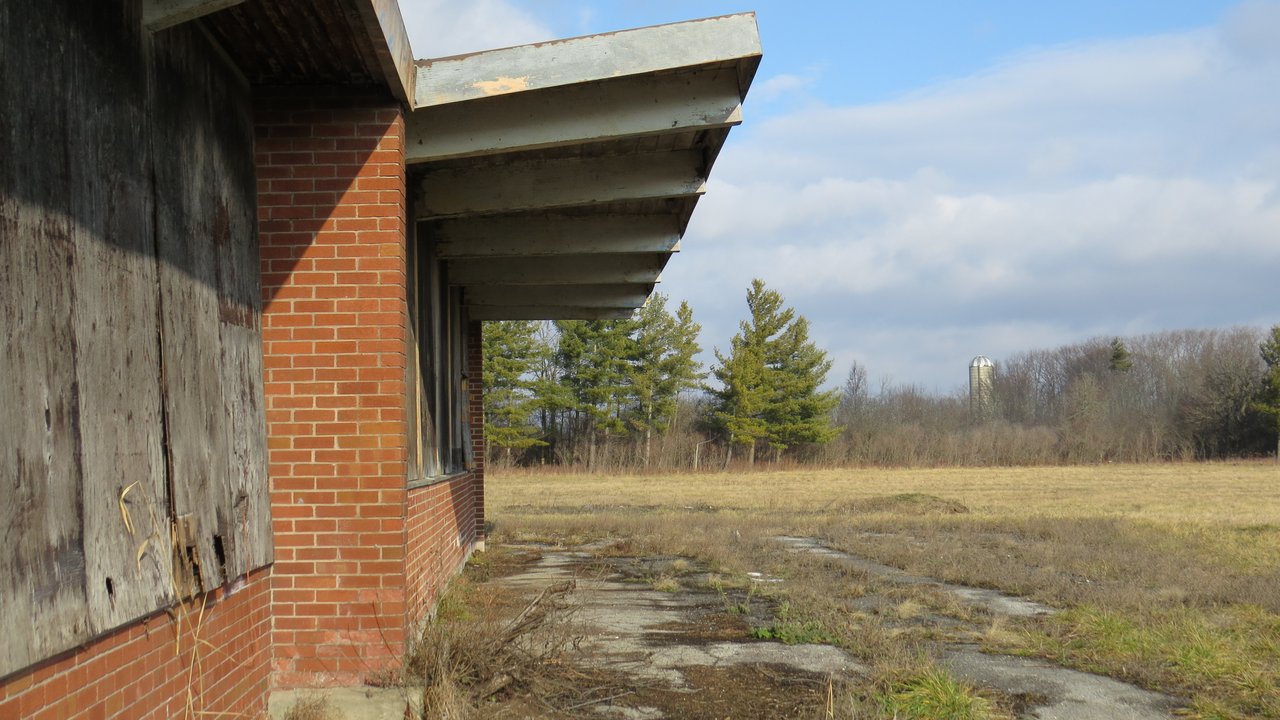 9.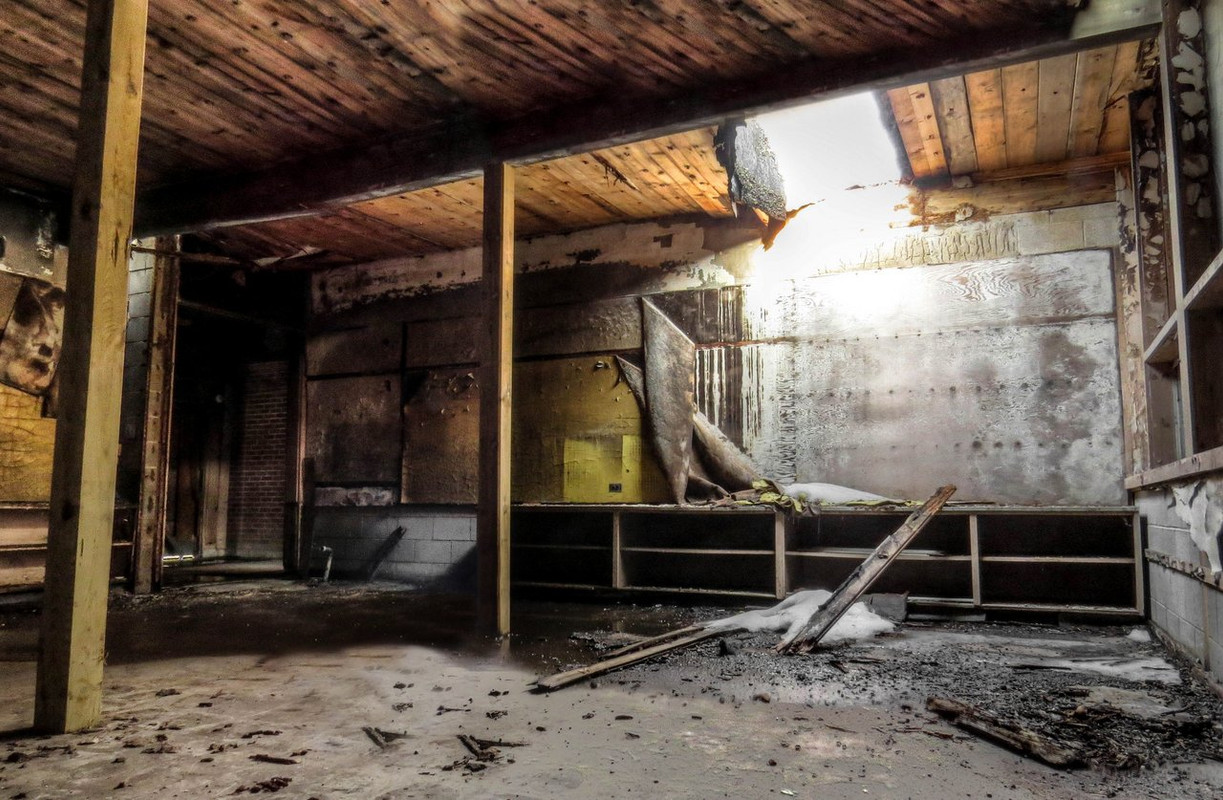 10.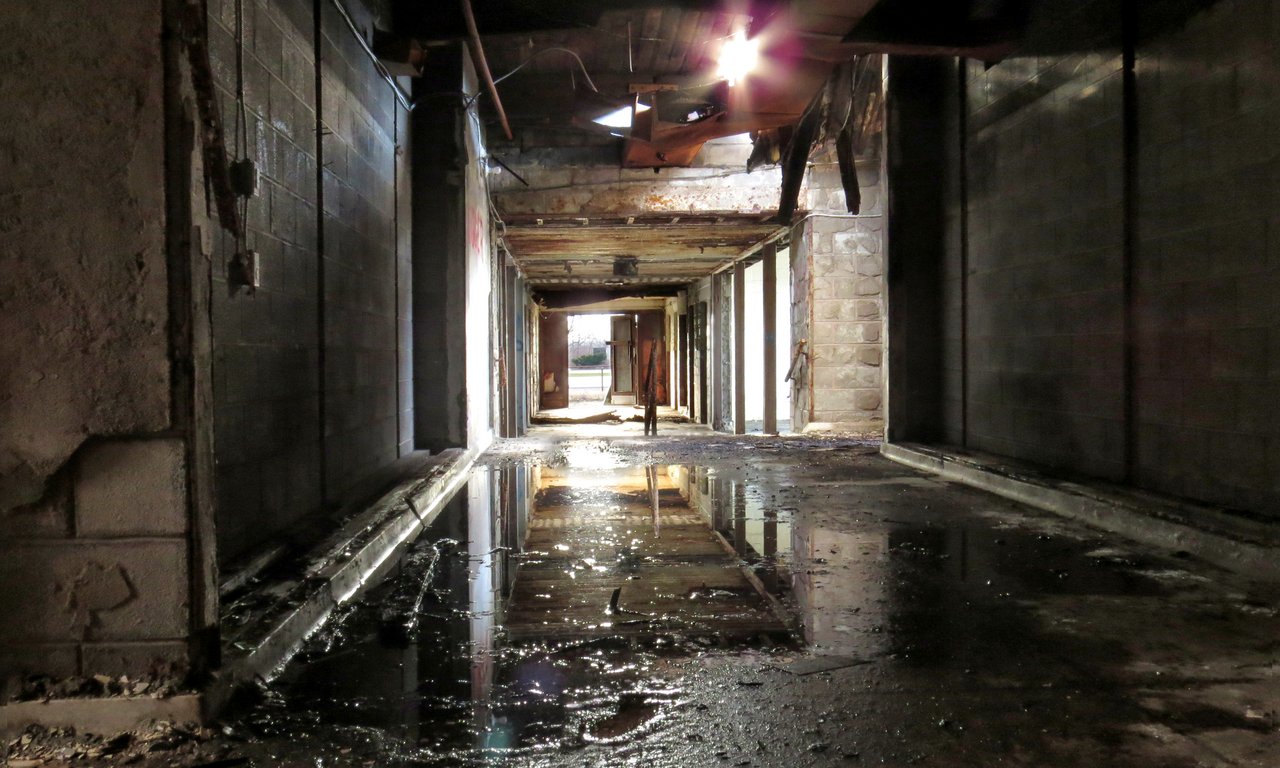 11.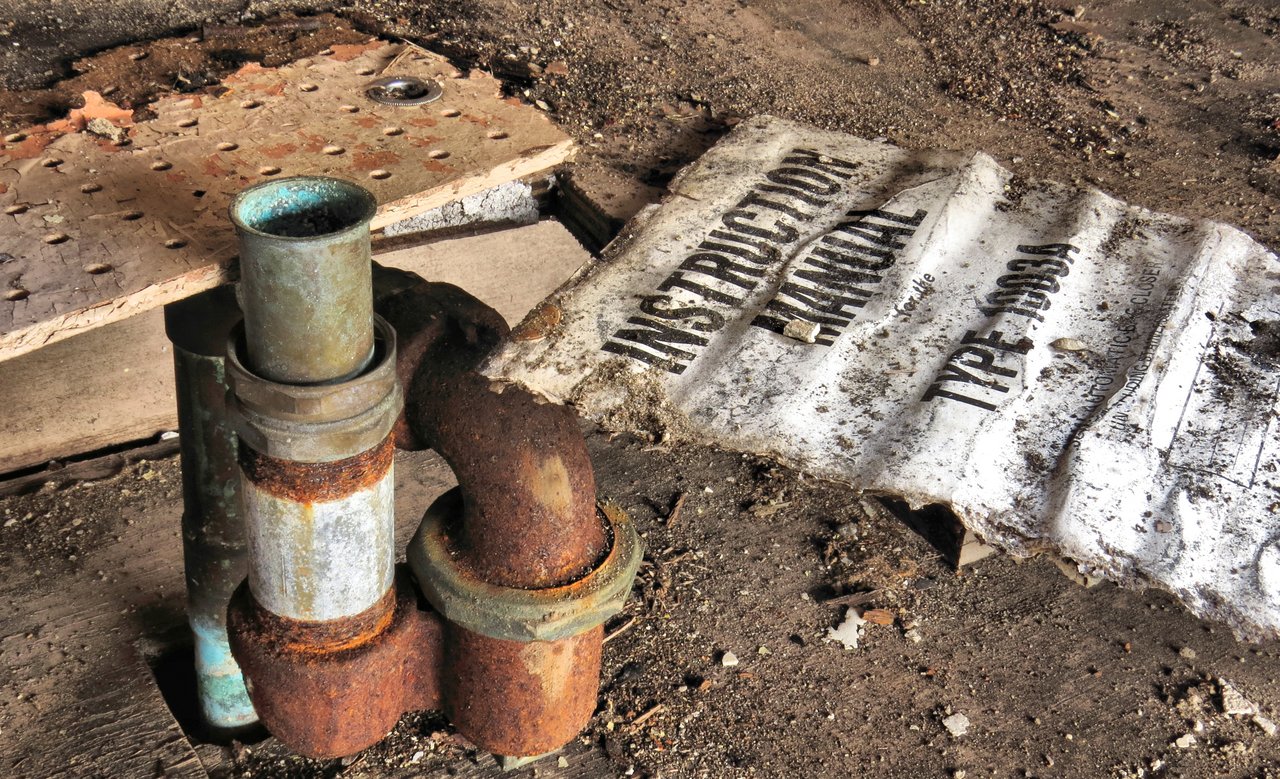 12.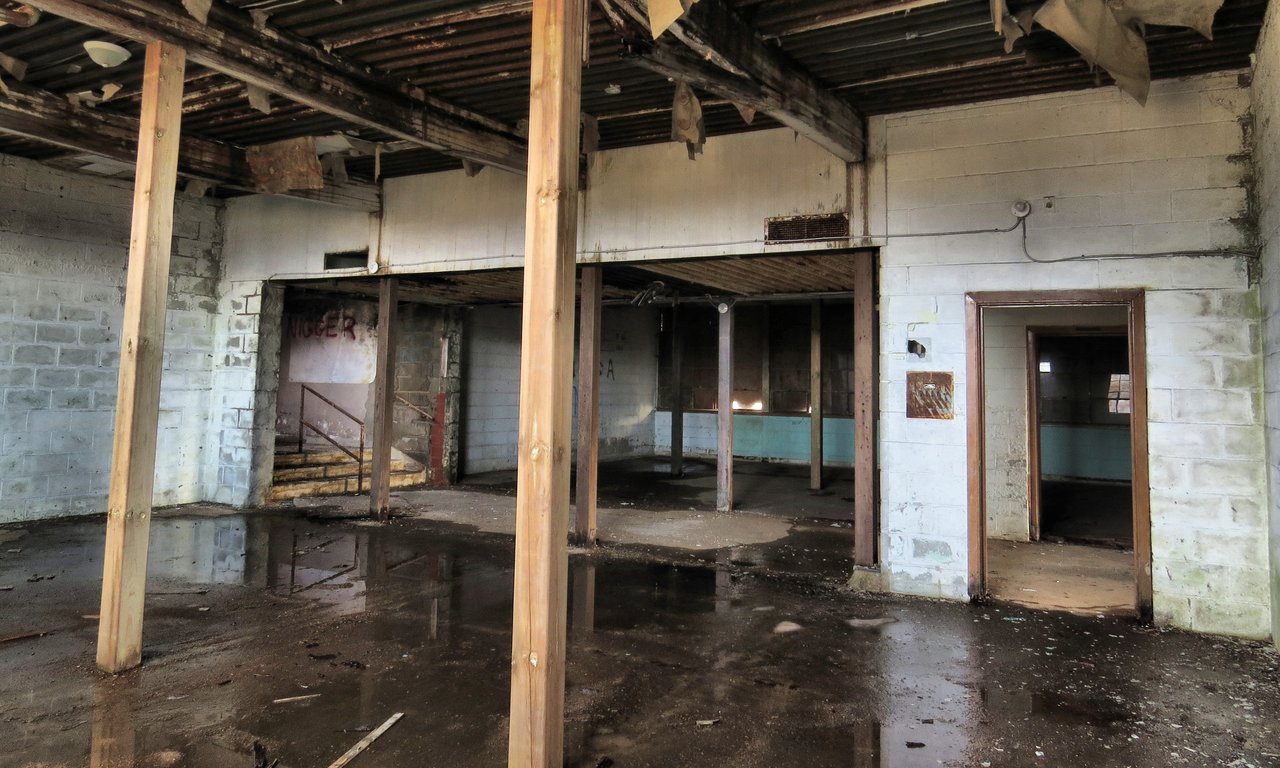 13.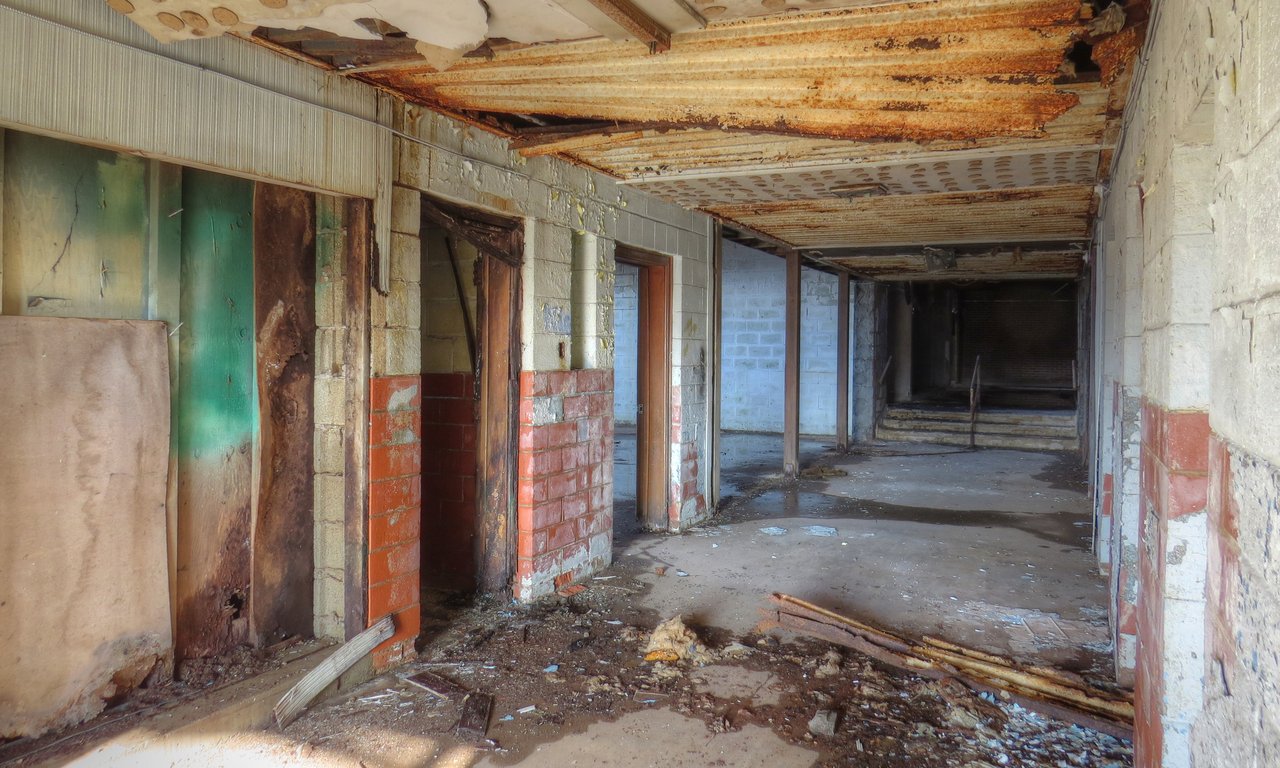 14.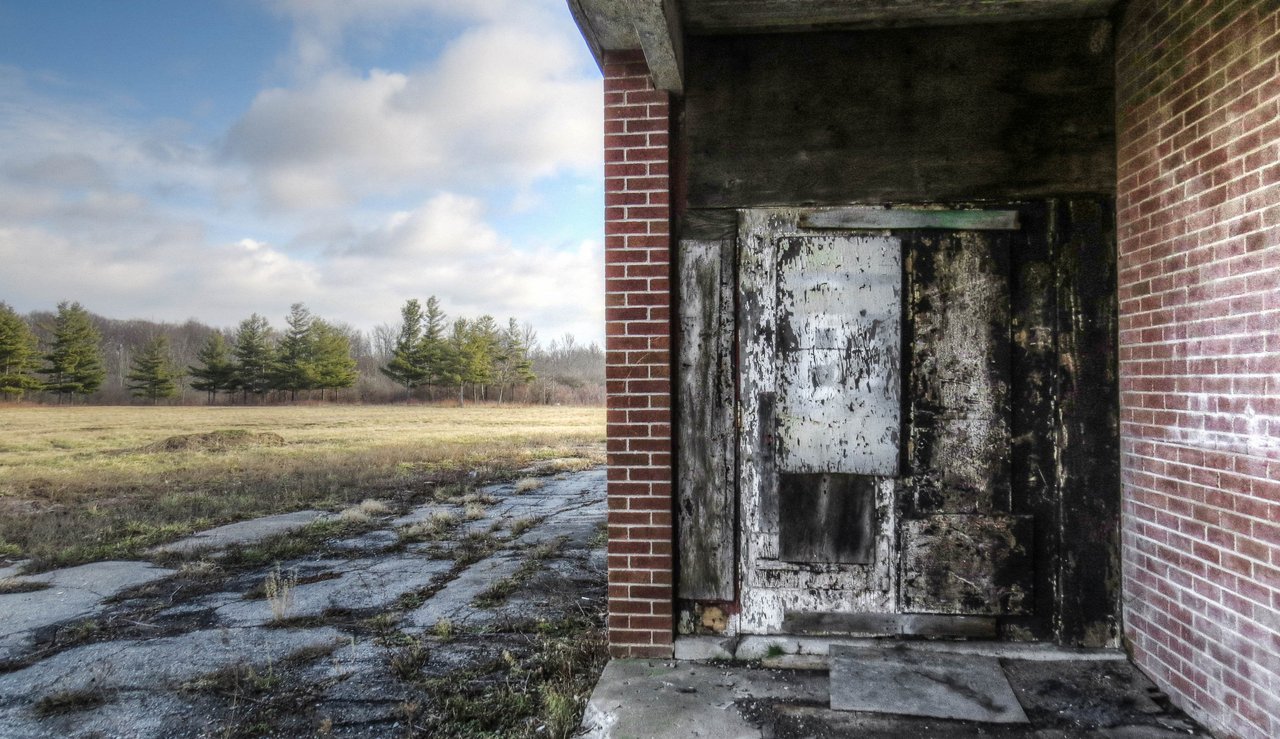 15.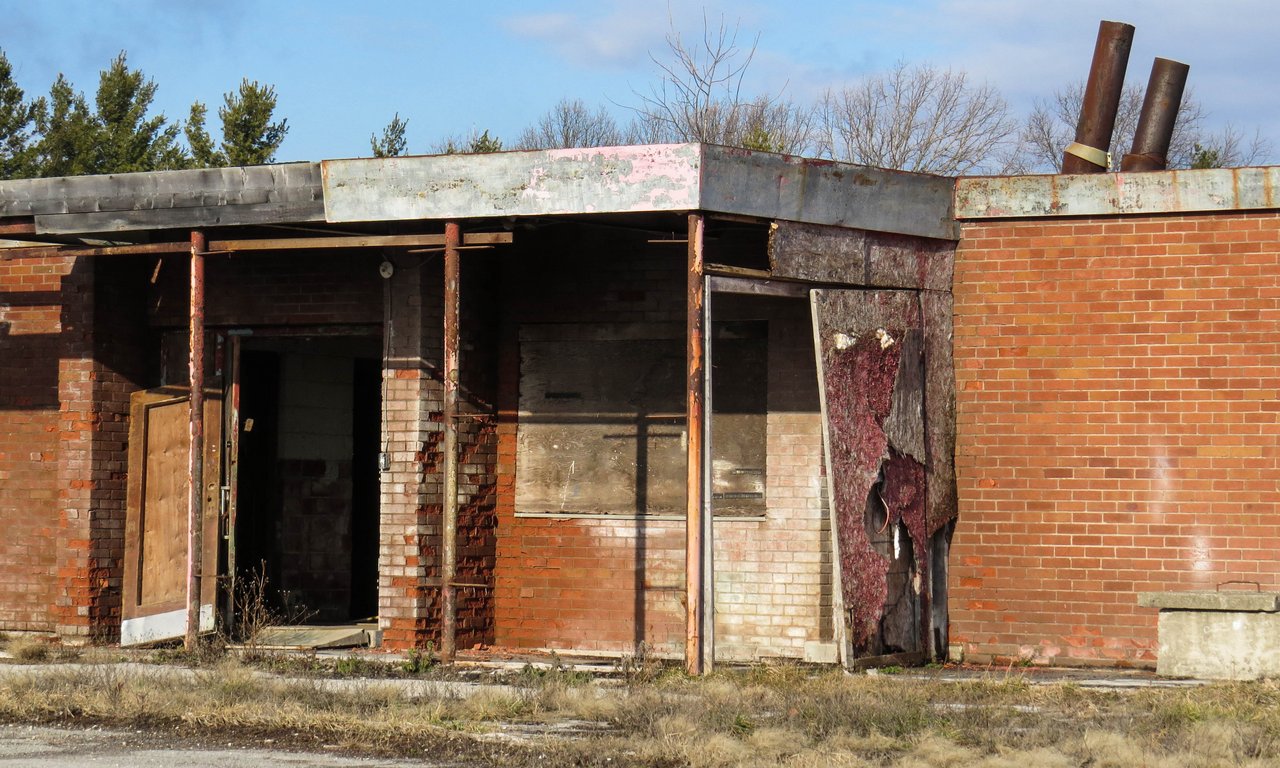 16.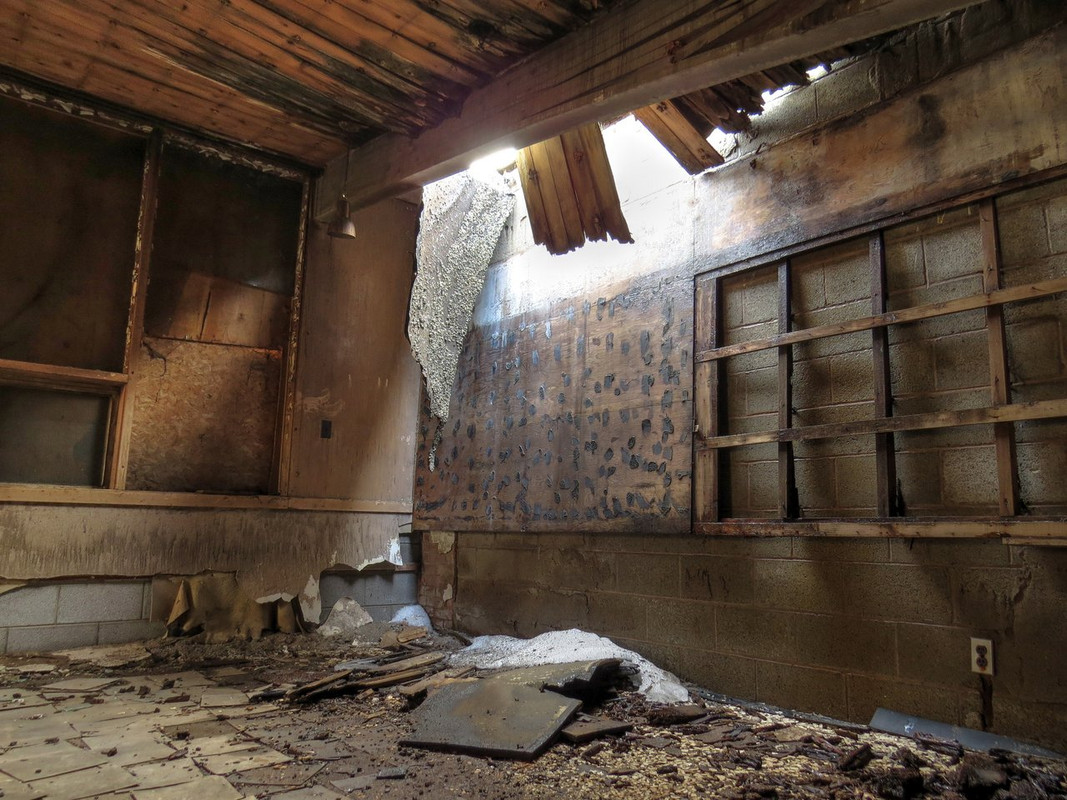 17.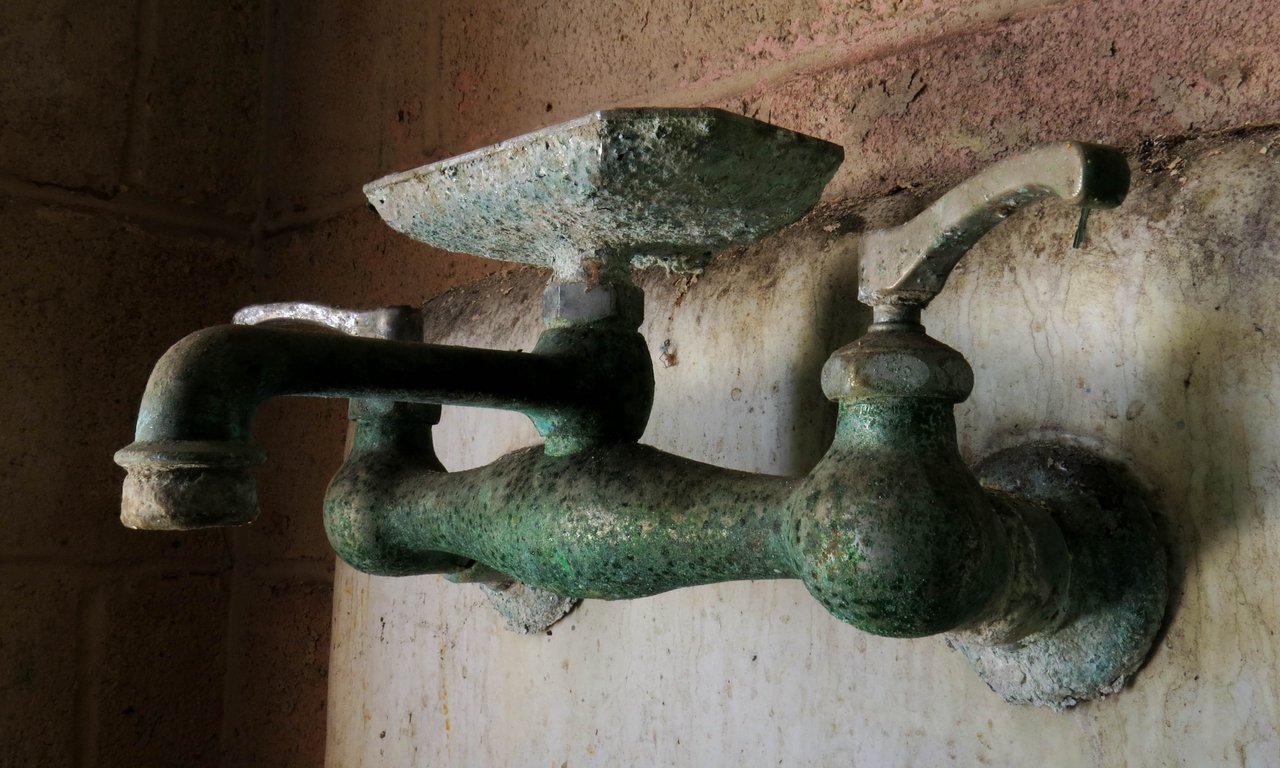 18.
I was a bit thrilled to send a woman this next photo after she responded to me with this message: "At the front right of the school are the doors to the washrooms and, in between, the caretaker's room/supply cupboard. In Gr 8, to keep me busy, I was assigned to paint this room...a dark green, if I remember correctly. Mr. Terryberry, who lived on Reixinger Rd near Dell Rd., was my friend's grandfather. He was also our caretaker and supervised me as I painted. Such a kindly man...we all loved him!"
I'm hoping that after a lifetime of growing up, having a family of her own, and growing "old", seeing her still-intact paint job frozen in time inside a decrepit janitor's closet evoked some deep childhood memories. Her response: "Not a bad job I did: considering that it was in 1967, it's held up pretty well!"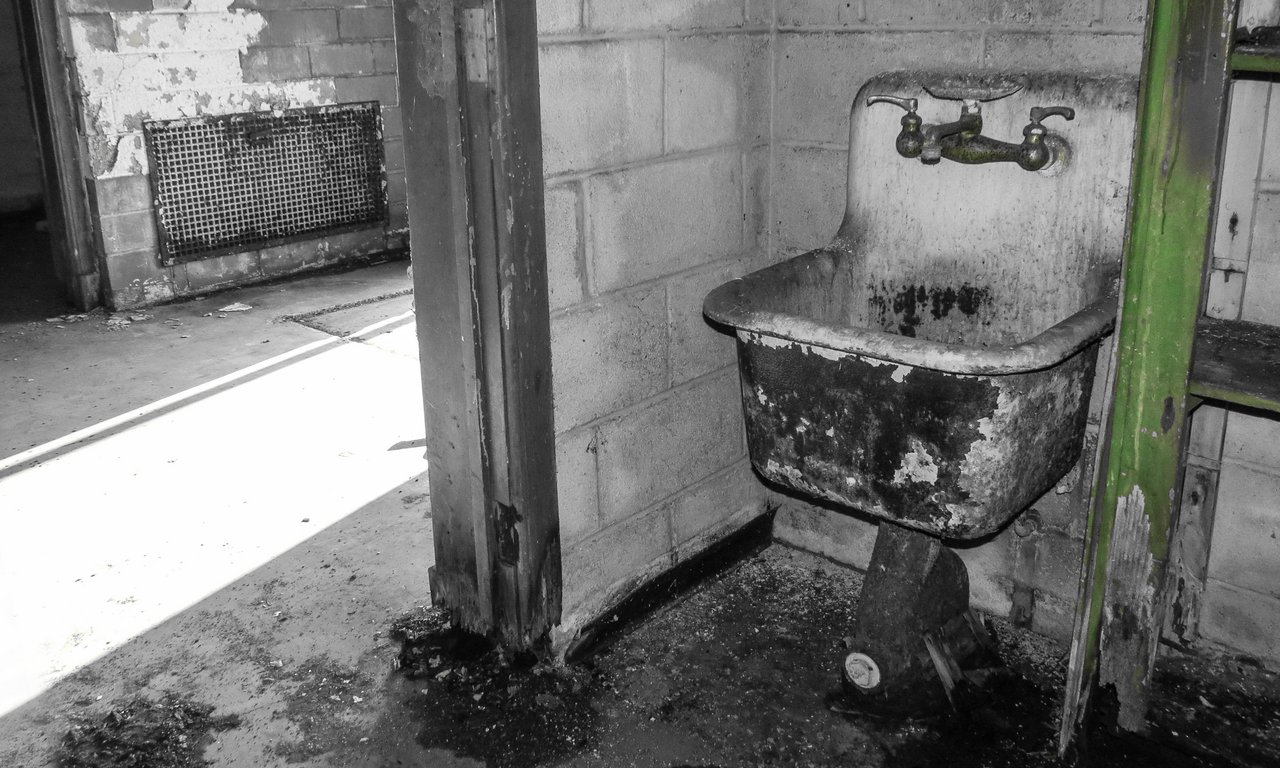 19.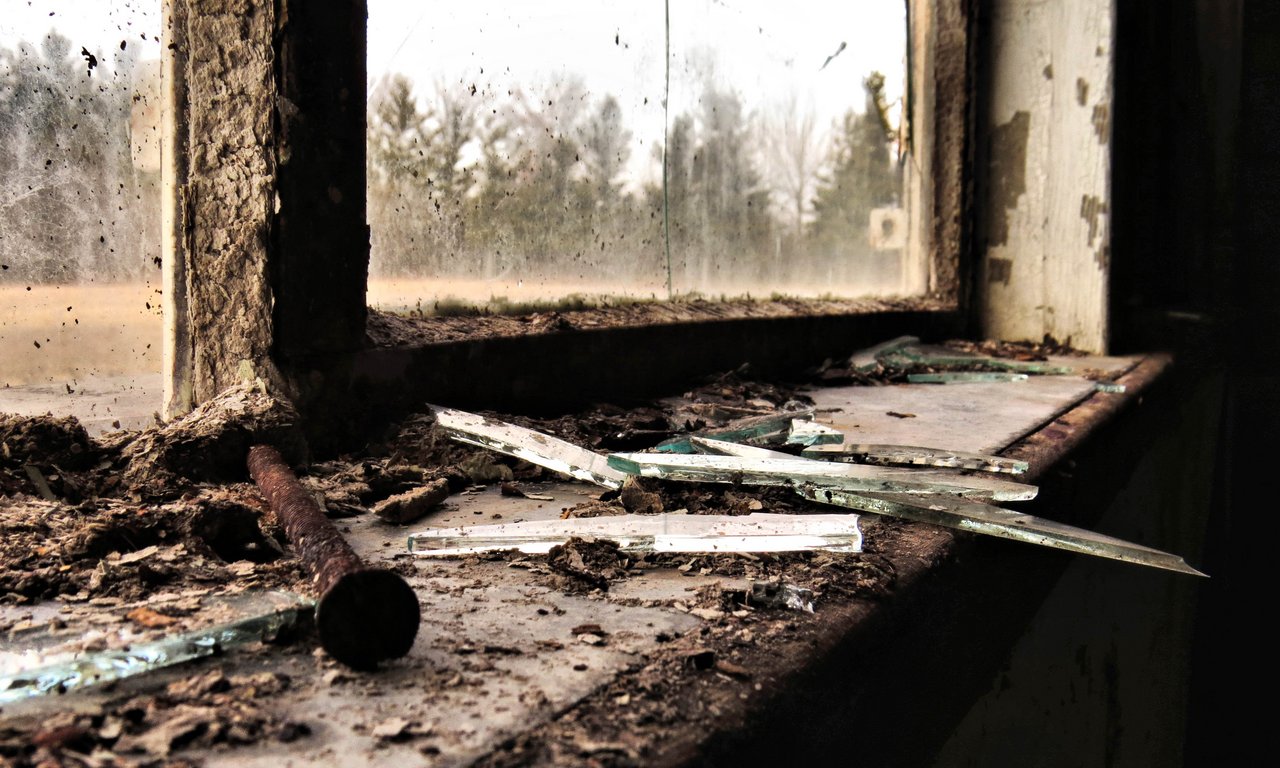 20.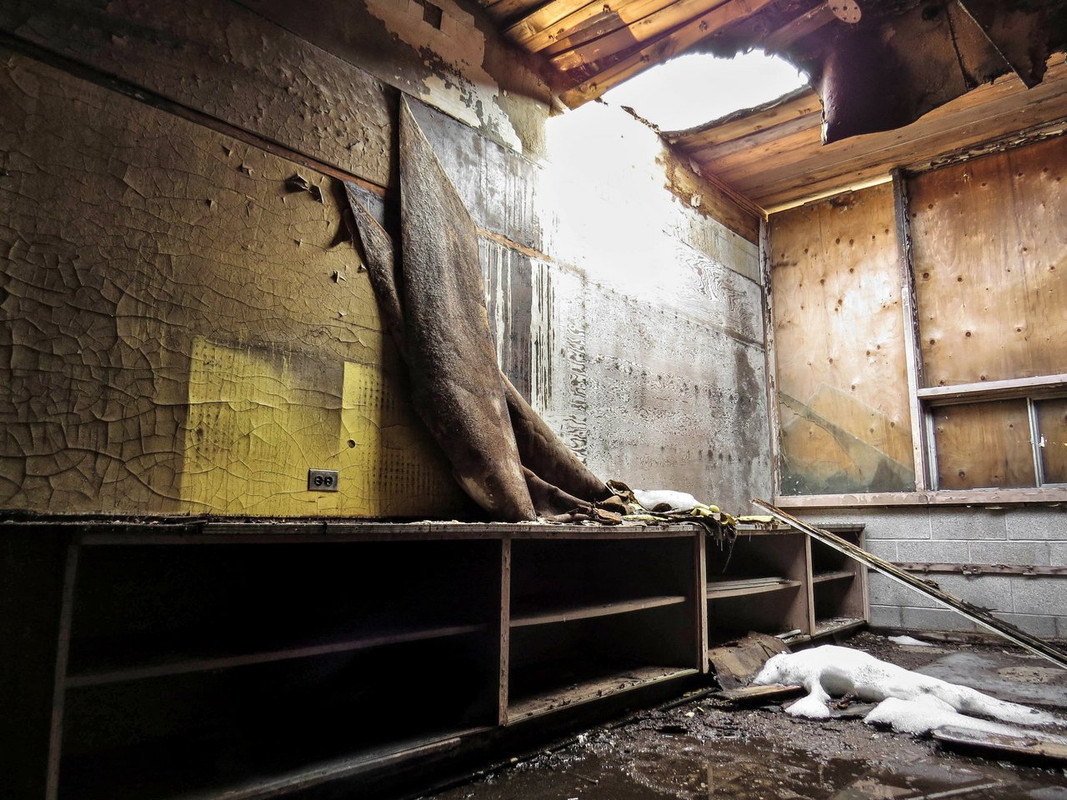 21.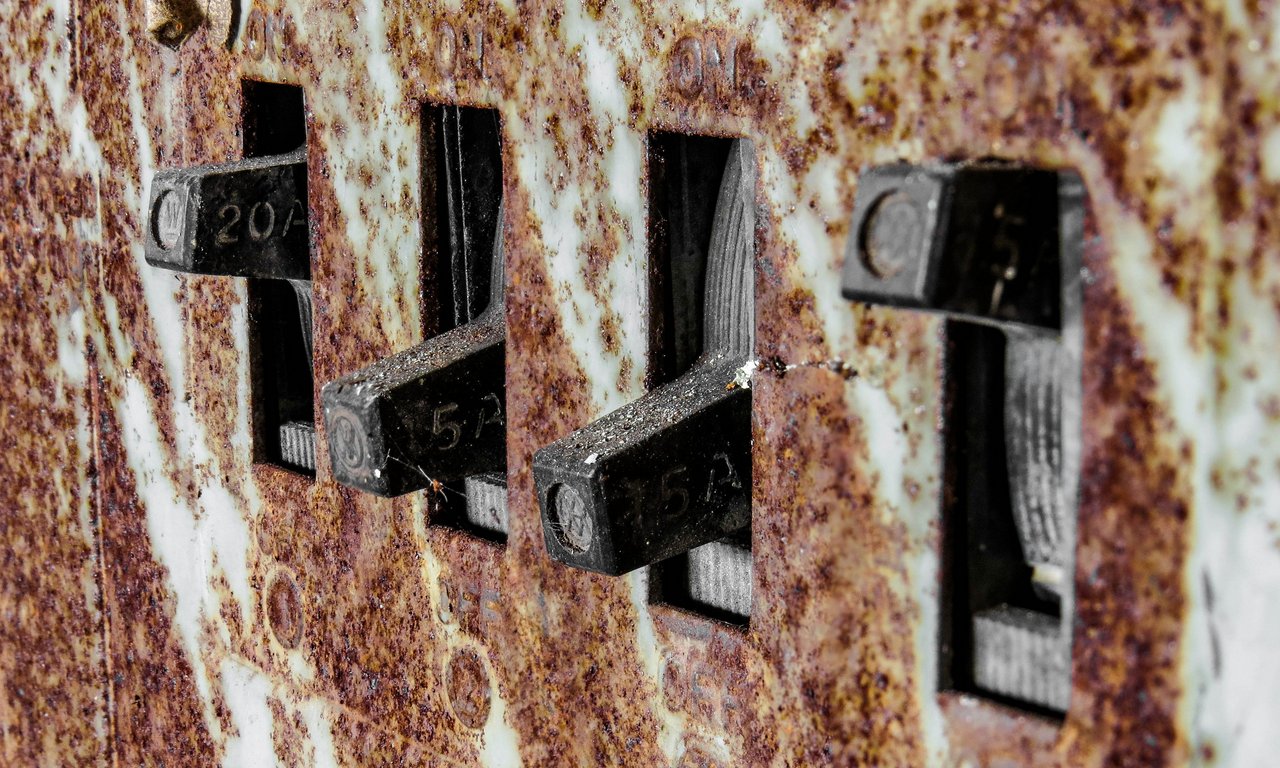 22.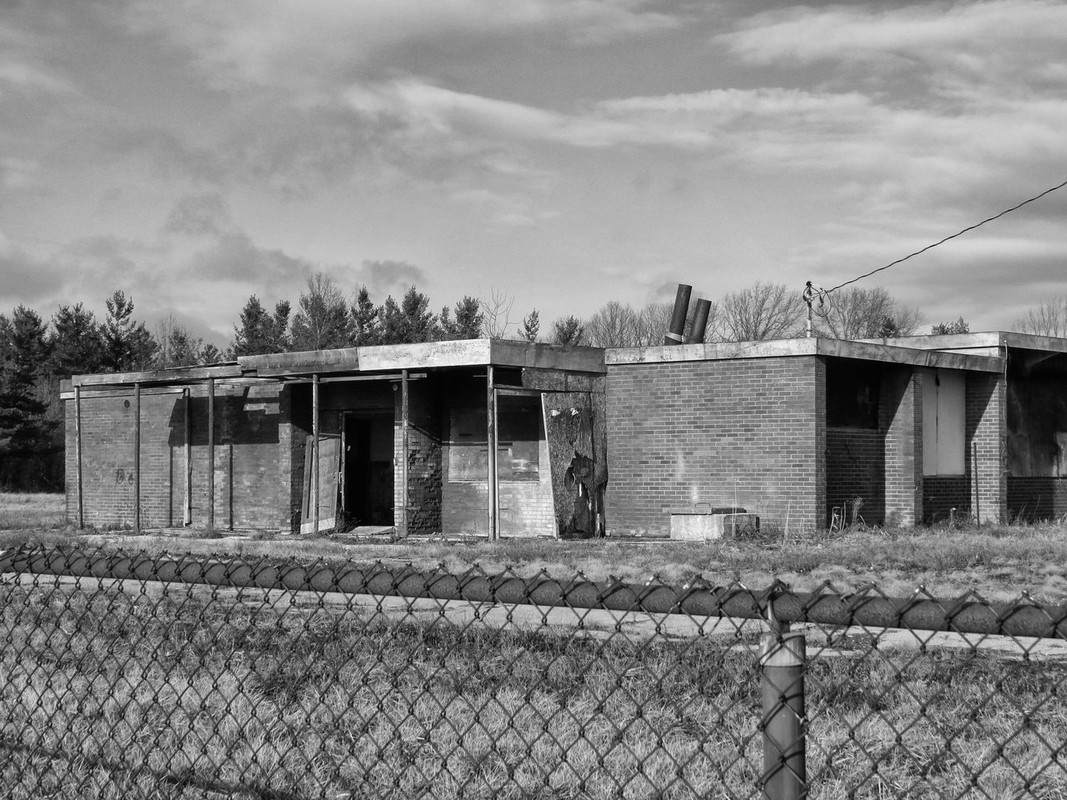 _______________________________
In a bizarre twist of fate, the "mega-school" that superseded this one has already come and gone.
FJ Rutland was demolished in the summer of 2017. But, still standing forlornly in an empty field,
Lyons Creek Elementary is ironically both the original and the lone survivor.