I saw your pic of the kitchen and the open doorway and had an immediate sense of deja vu. I felt so much like I had been there, but there's no way I would have crossed that weak kitchen floor. Then I noticed the decrepit tent remains underneath the Godfather horse, and it was a clincher: I had to go searching for a directory on my HD.
Sure enough, the photos matched... though I don't know how in the world I missed that amazing fireplace! I must have been so taken by the tent and the fact that someone had been squatting in the house that I walked right by it and either didn't even notice it or didn't think to give it your photographic treatment.
The hole certainly got bigger. This was in summer of 2018.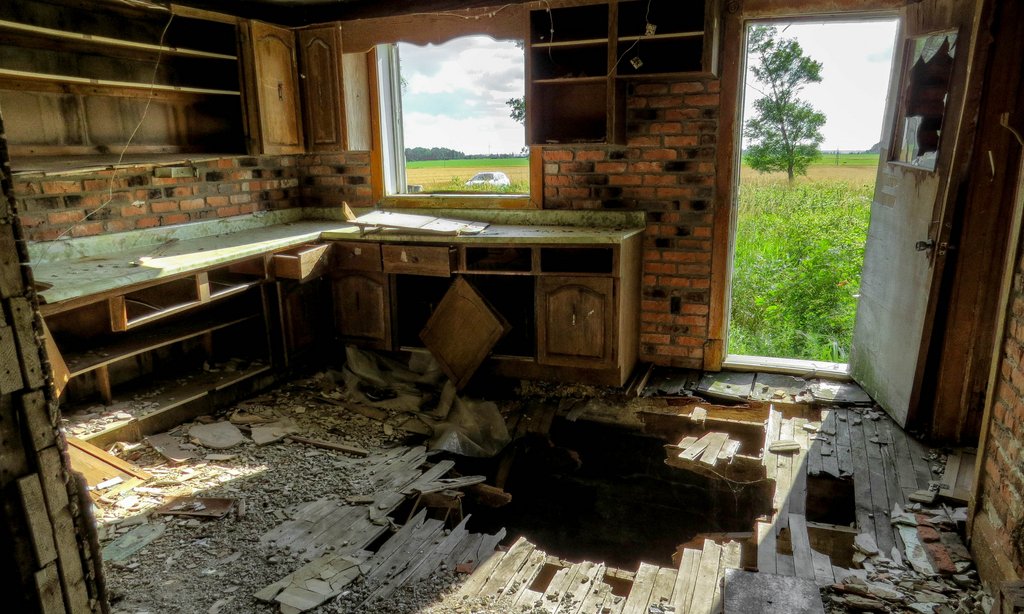 Aha! And here's irrefutable proof that I am an idiot.
I remember now that I came in through the back. I must have stood at this exact spot bridging the divide between the kitchen and the living room and been afraid to budge for fear of going through the floor. I didn't go a step further into either room and didn't even notice the stone arch of the fireplace, despite standing right beside it.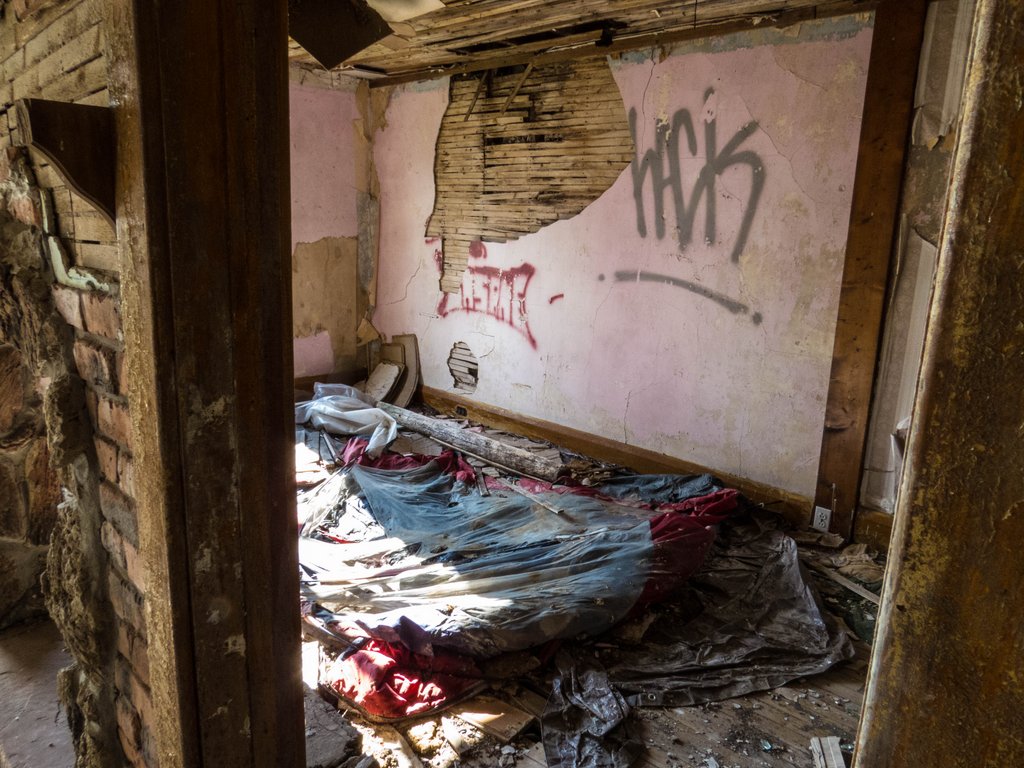 My fav shot was this little throwback-to-youth on the way up the driveway.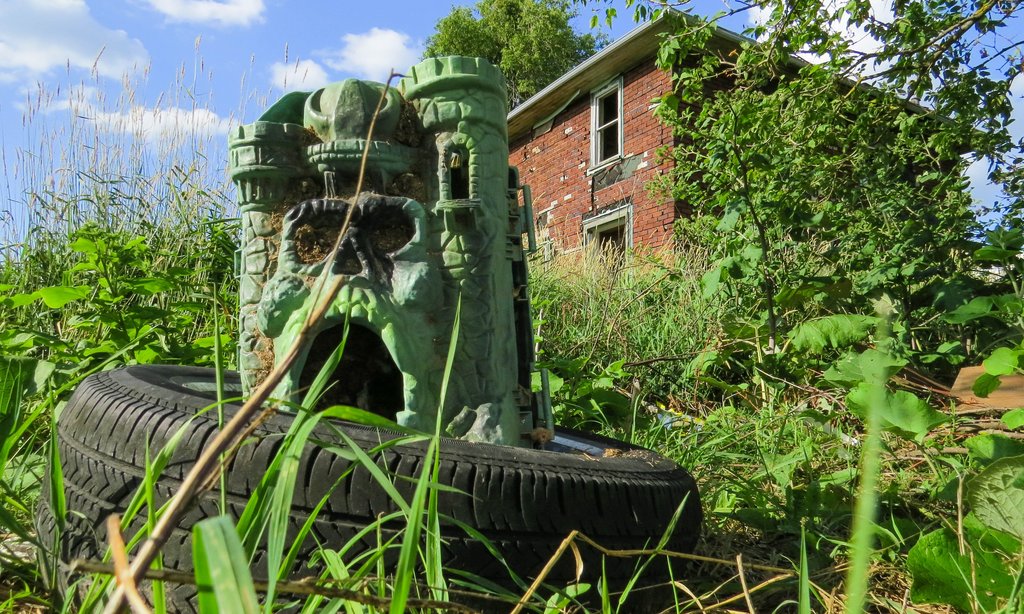 Now I am interested where your other house is, as the whole point of coming out this way was indeed to check out all the properties that the windfarm picked up. If you're interested in checking out this area again, we should trade off coordinates and see what each other may have missed.
My last comp of this place was an artsy-fartsy edit that fell into place after I got home and realized I had way too much blue bleeding into this exterior. It looked terrible, and after fooling around with it endlessly, I settled on this final look.