In the countless hours of searching google maps, I've often followed the old rail lines and found some interesting bridges. Here are a few that I've found and one that has been well documented:
Location 1: BCRY (Barrie Collingwood Railway)
The abandoned section of the line starts at County Rd. 56 and proceeds west through Angus, north through New Lowell and stops in Stayner where it has been converted to a walking trail. This bridge is located in Angus and spans across the Nottawasaga River:
1.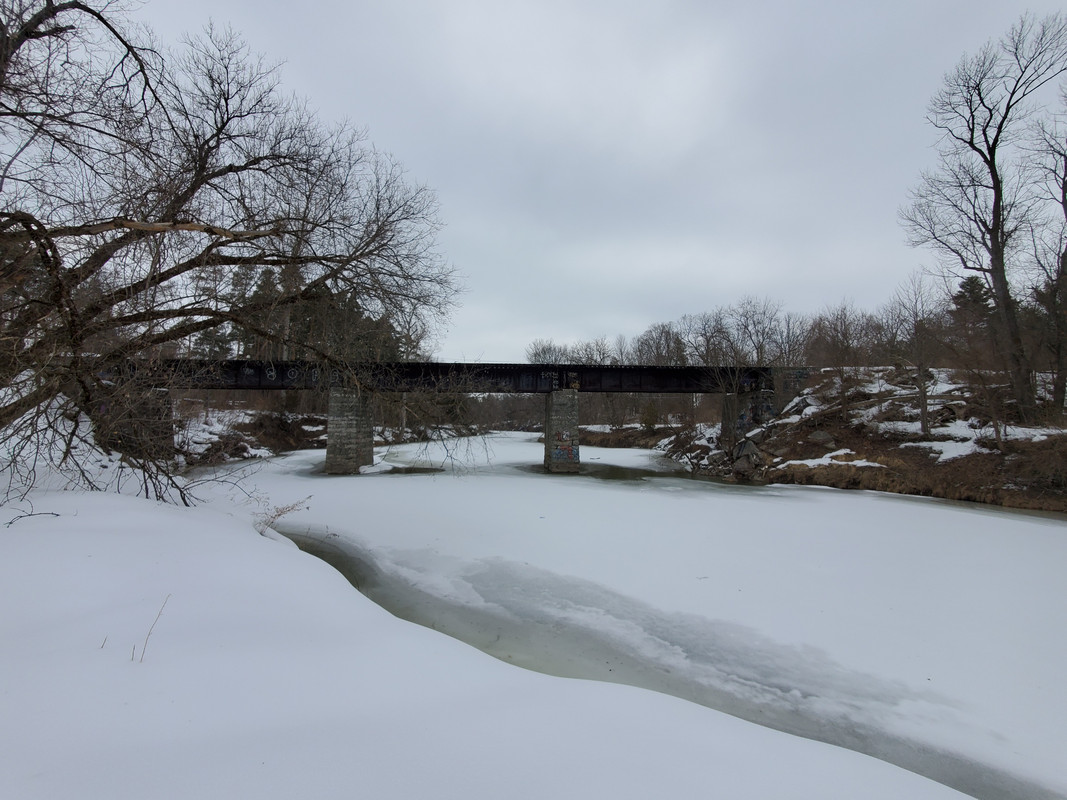 2.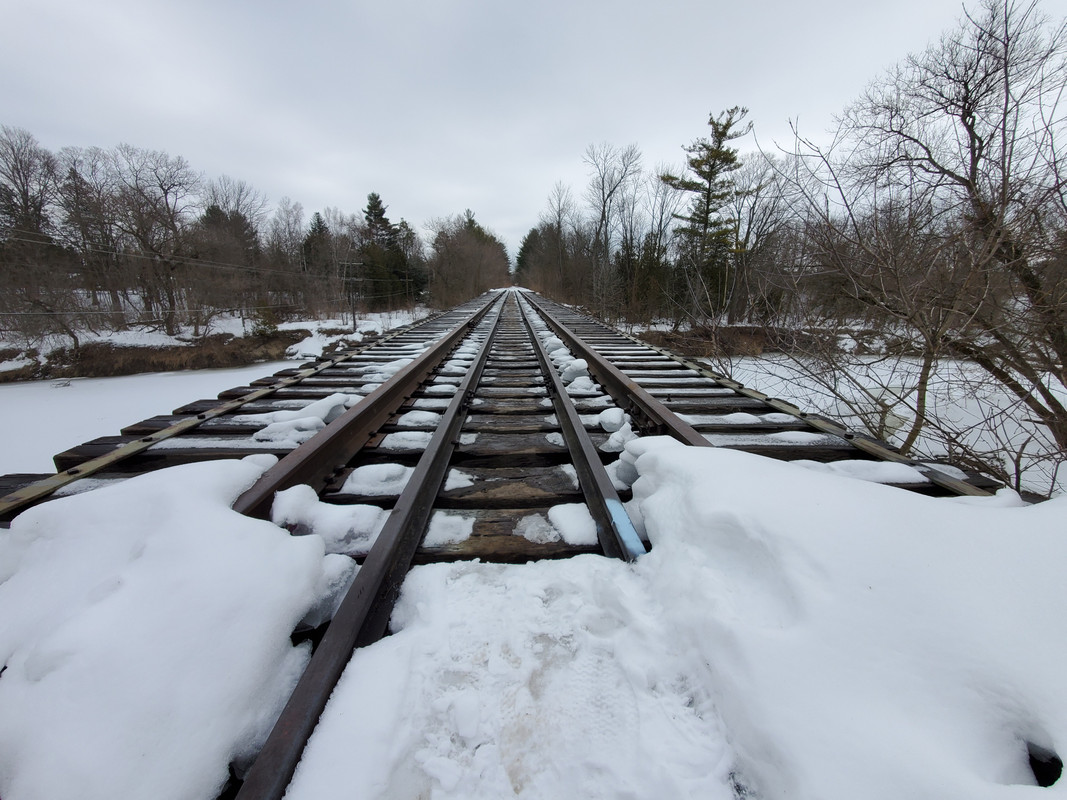 3.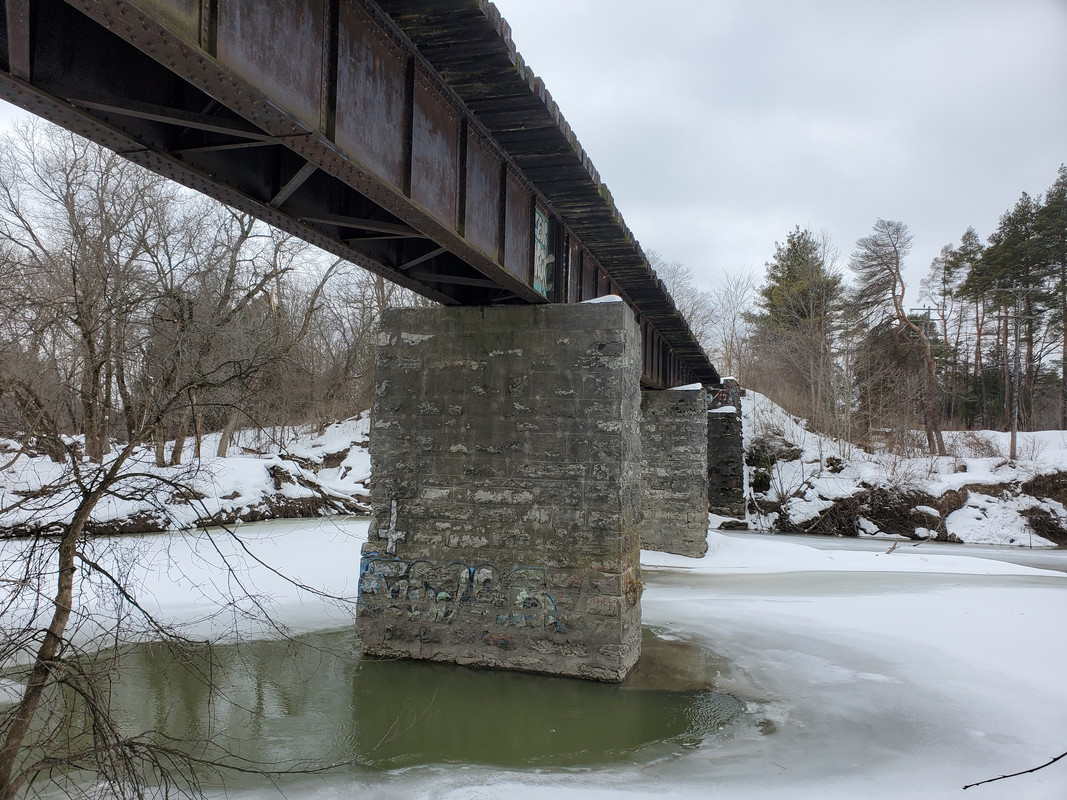 Location 2: McKinnon Ghost Town and Bridge
This location has been covered a few times on Ontario Abandoned Places but I found it searching Flickr. A user named "Lone Primate" covers a pile of cool (none trespassing) locations around the GTA and Southern Ontario. He does old bridges, abandoned streets/roads and paths all of which he walks in his bare feet. Not my idea of a good time but he seems to find some nice spots.
Anyway, the bridge is used by the Ontario Federation of Snowmobile Clubs and the trail was freshly groomed making for an easy walk. Others have mentioned that walking in the dead of summer is a bad idea:
4.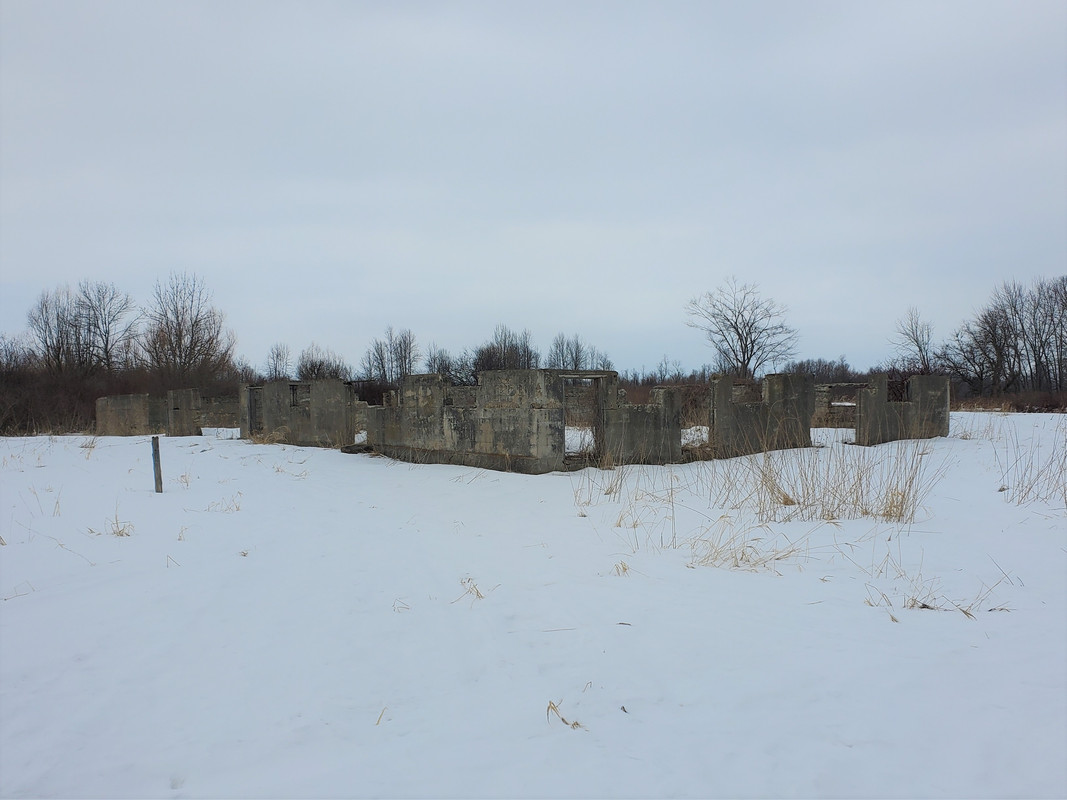 5.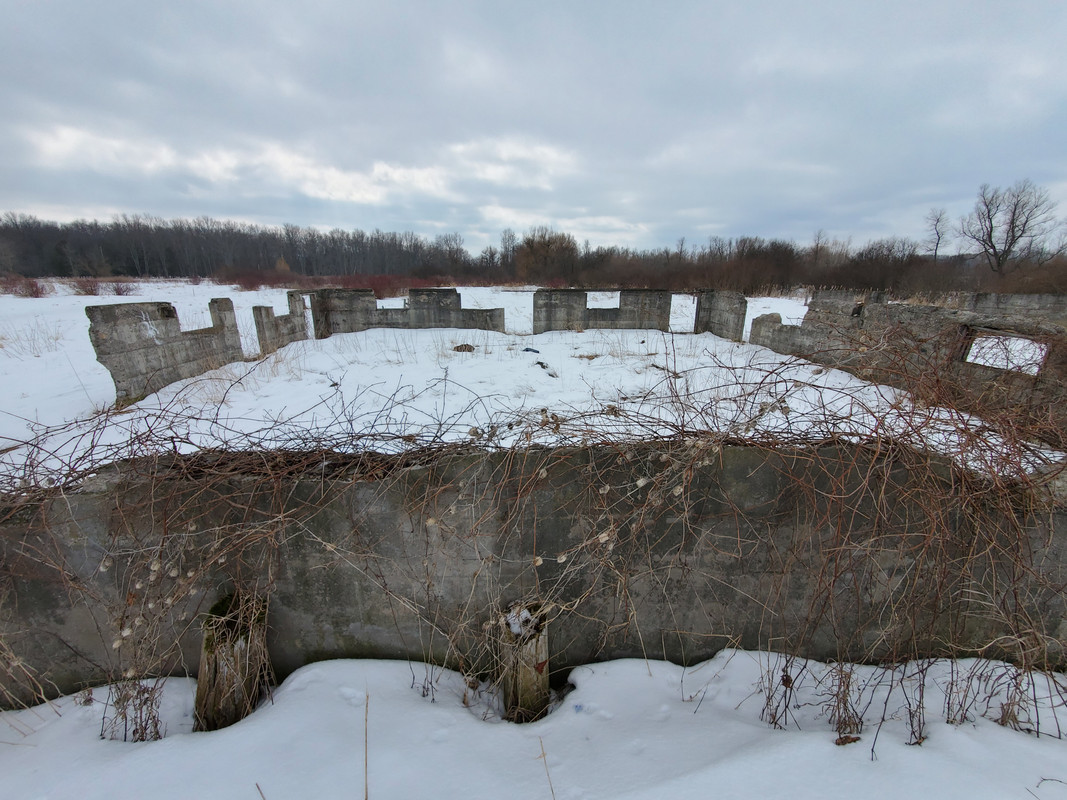 6.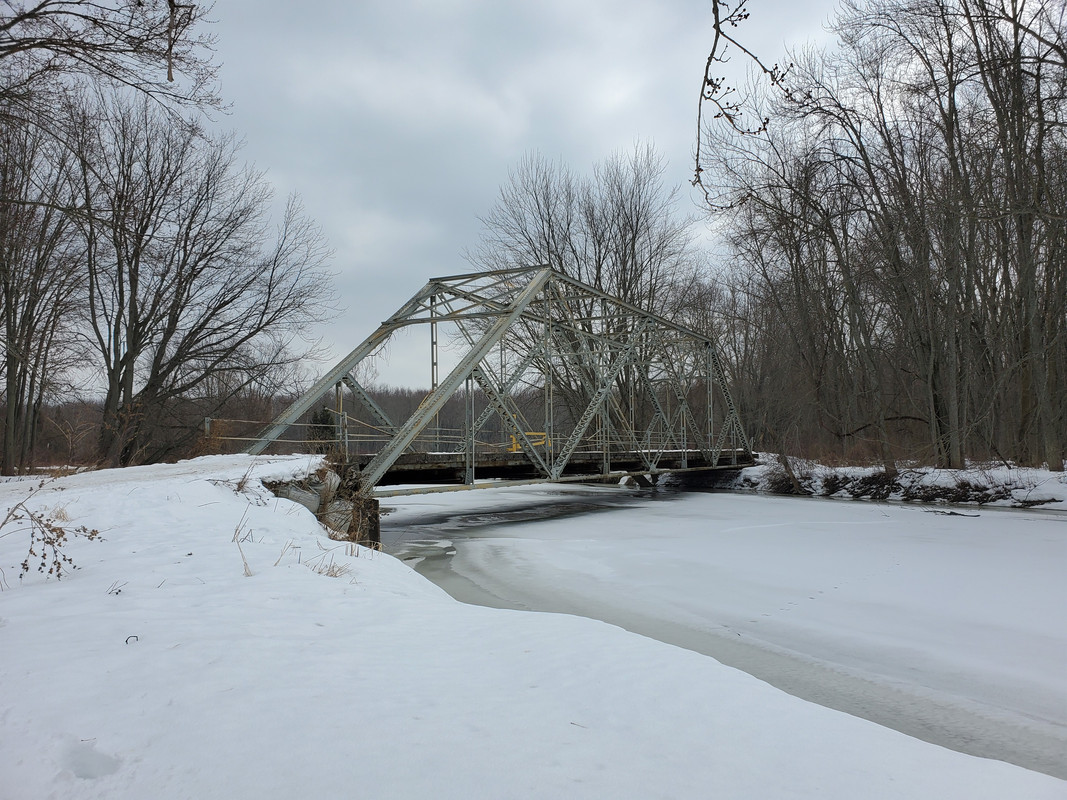 7.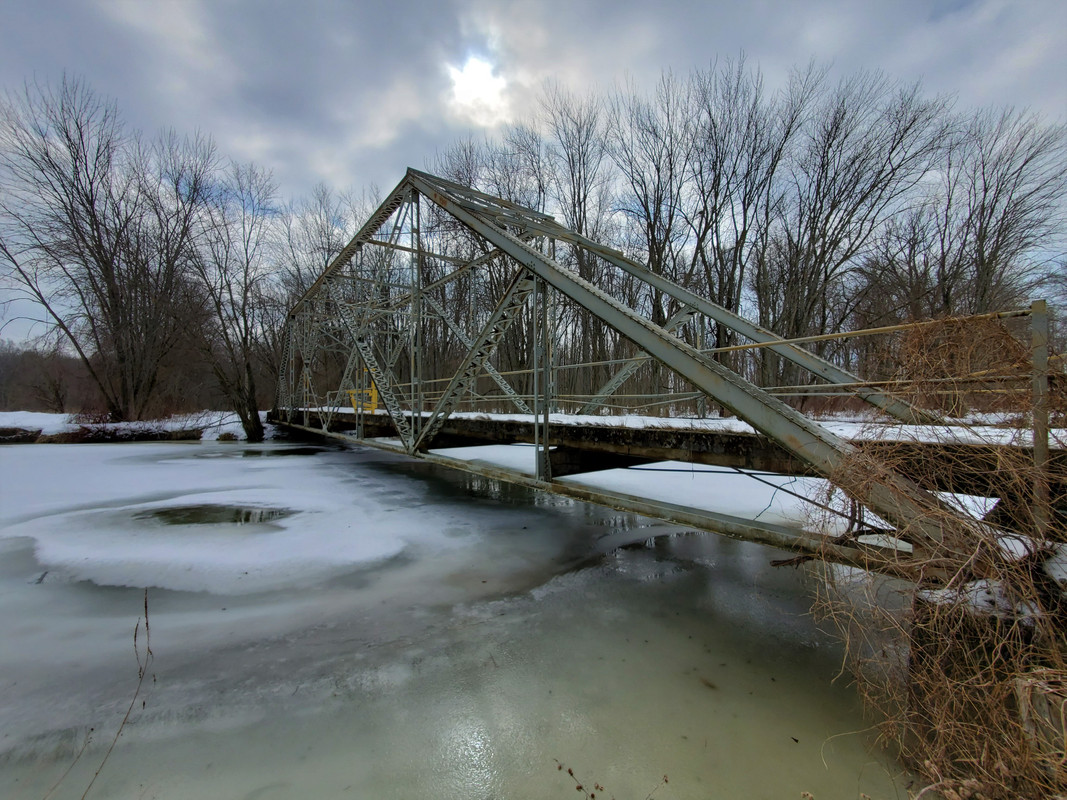 8.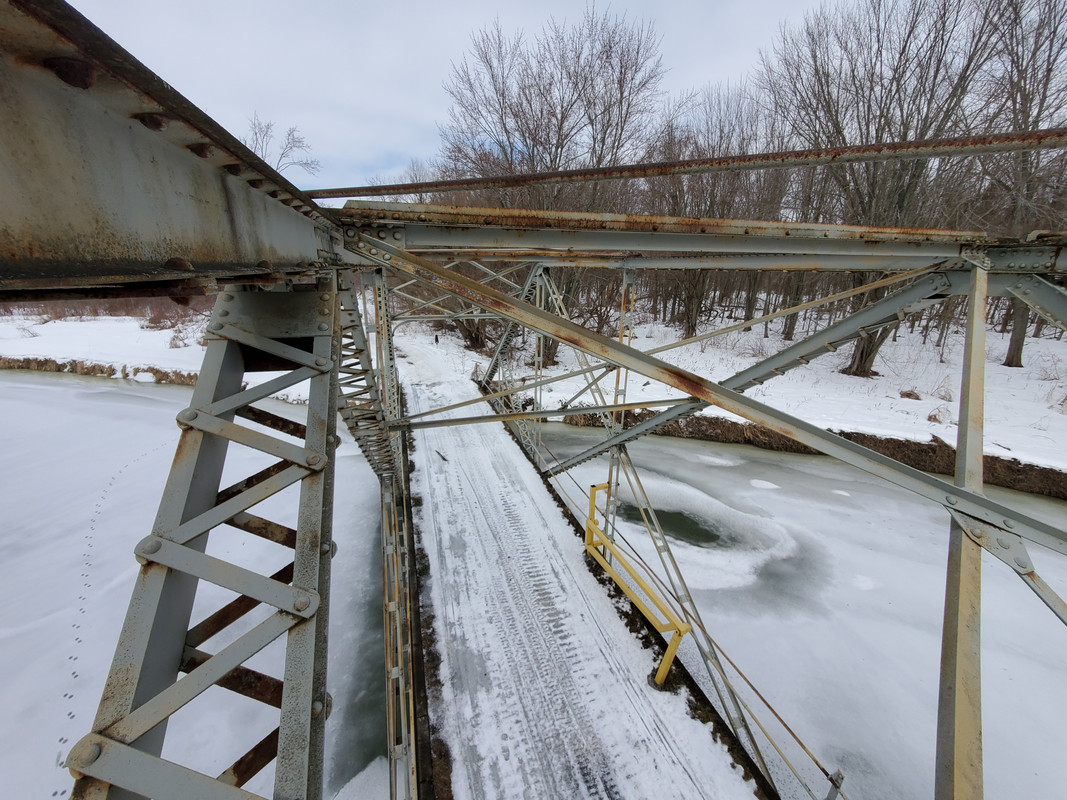 9.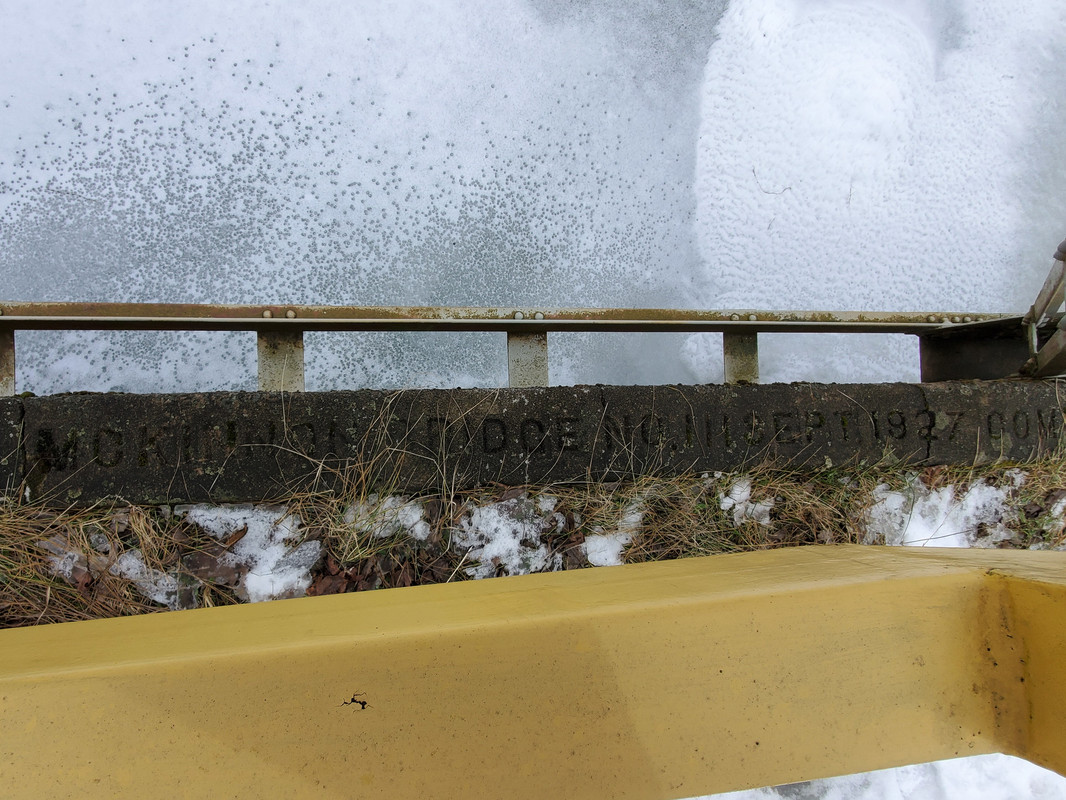 Location 3: Hamilton and North-Western Railway (H&NW)
The H&NW ran north from Hamilton on the western end of Lake Ontario to Collingwood on Georgian Bay and Barrie on Lake Simcoe. The split was located north of Beeton. The line that went to Alliston and up to Collingwood was eaten up by land development and next to no trace can be found north of Alliston.
The line to Barrie has been repurposed to a multi-use / snowmobile trail from Cookstown onwards. The section south of Cookstown was left abandoned up until recently. It too has been converted to a multi-use trail.
A few decades ago, my Dad and I used to travel along the Beeton-Cookstown section to get to the OFSC trail. So, I decided to go back to this old bridge to see what it looked like. With the exception of the safety rails, it's pretty much the same:
10.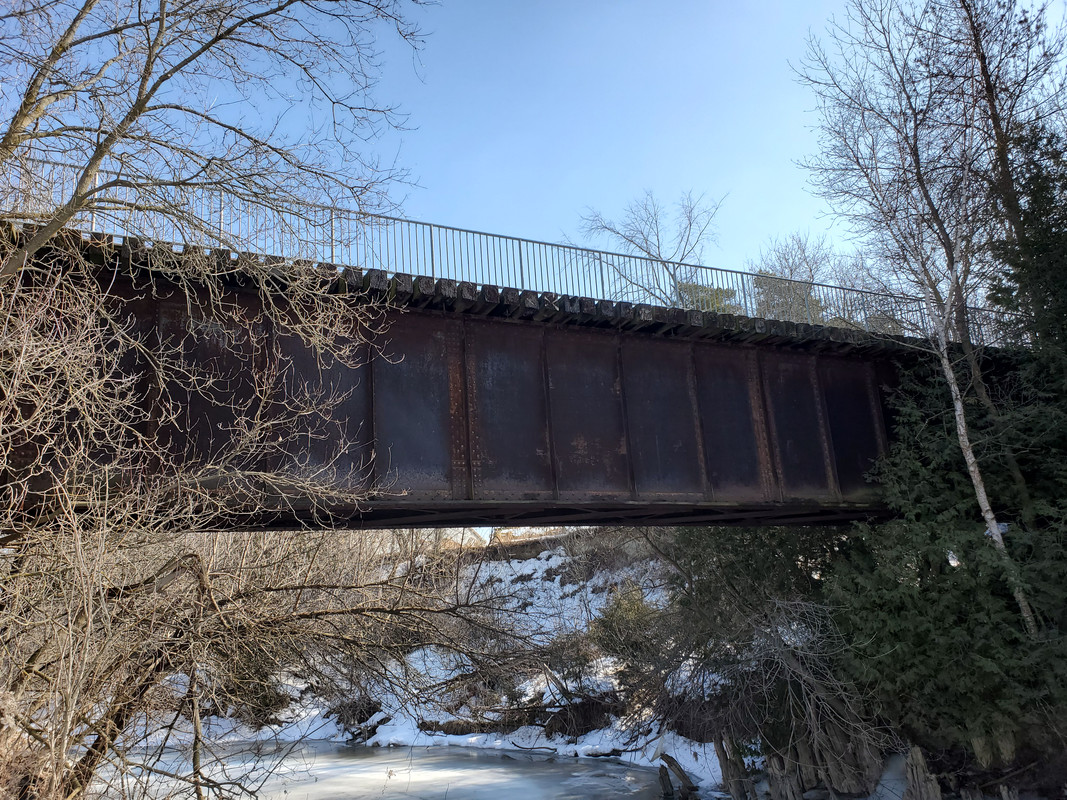 11.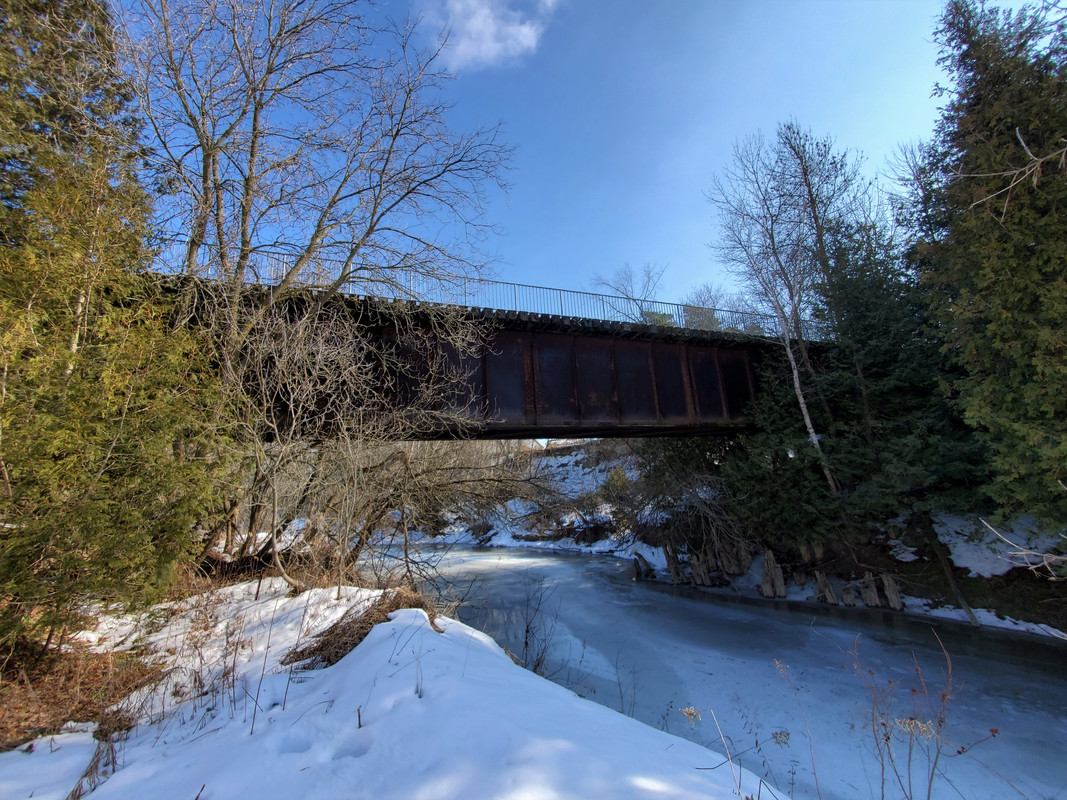 12.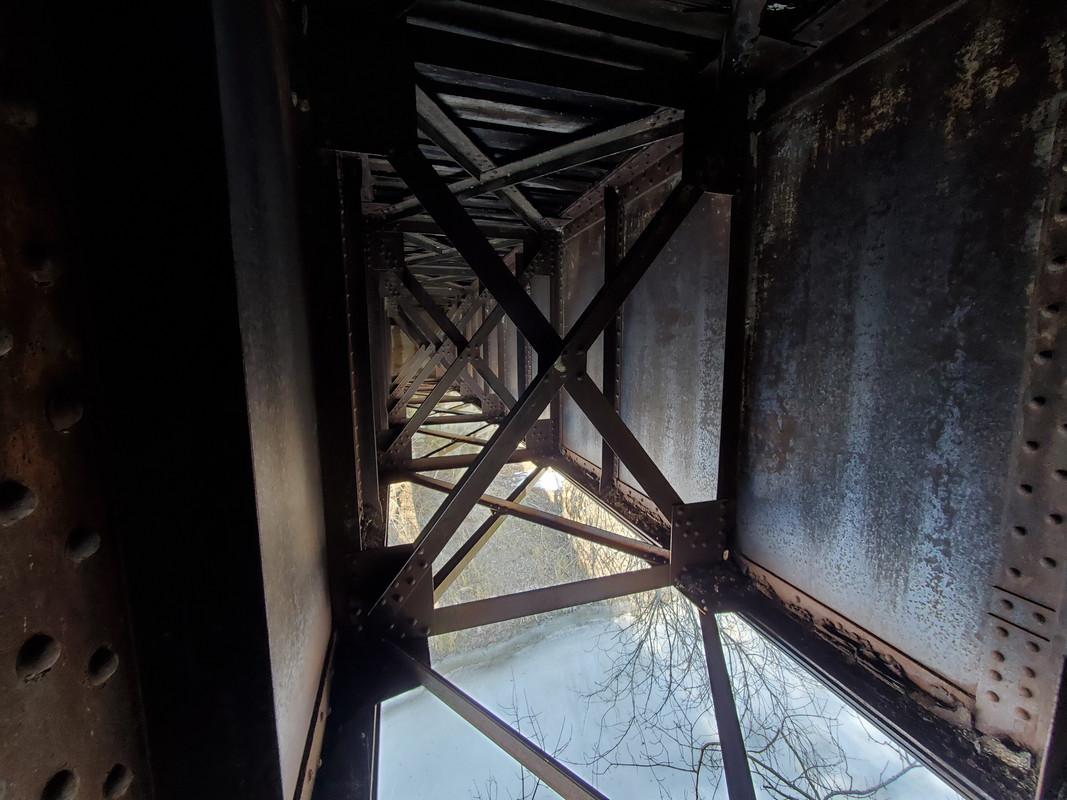 13.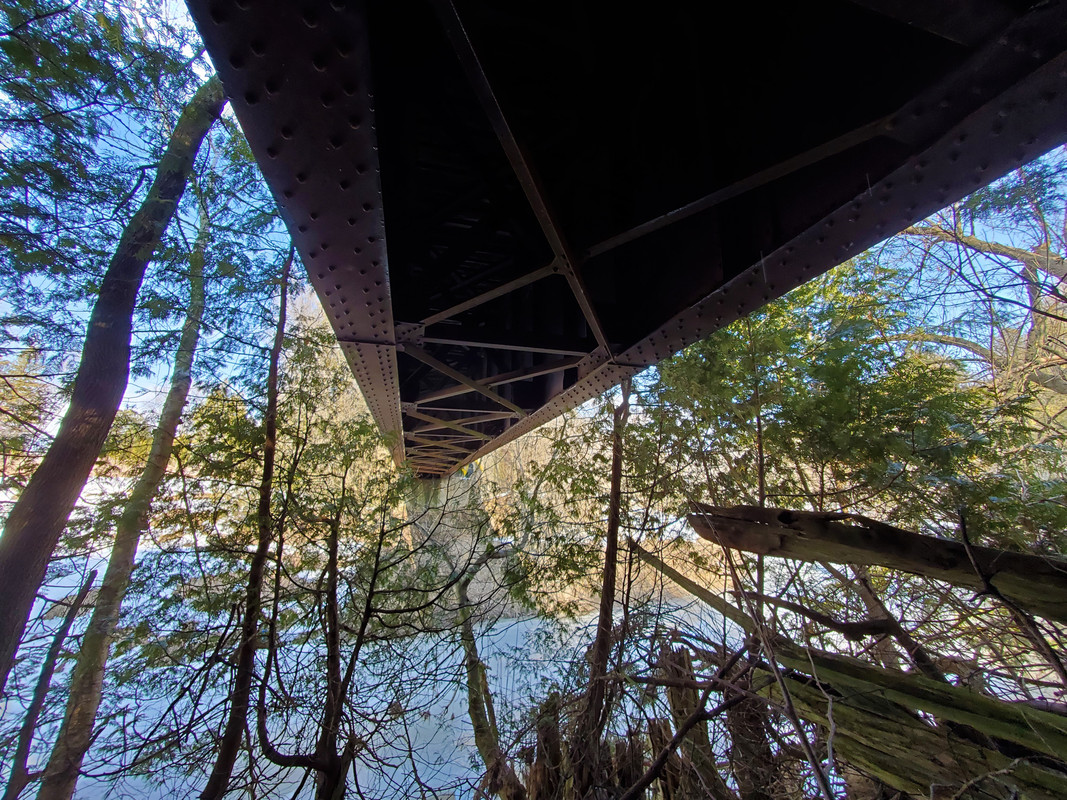 I found these two studs while travelling between locations:
14.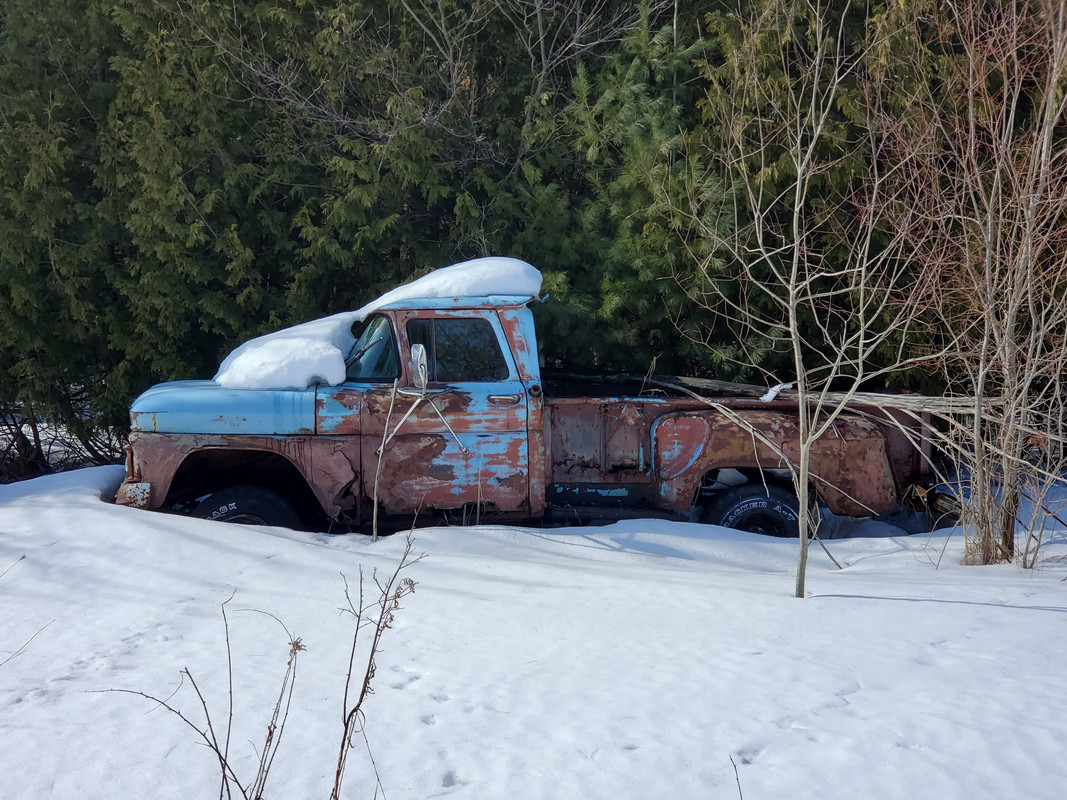 15.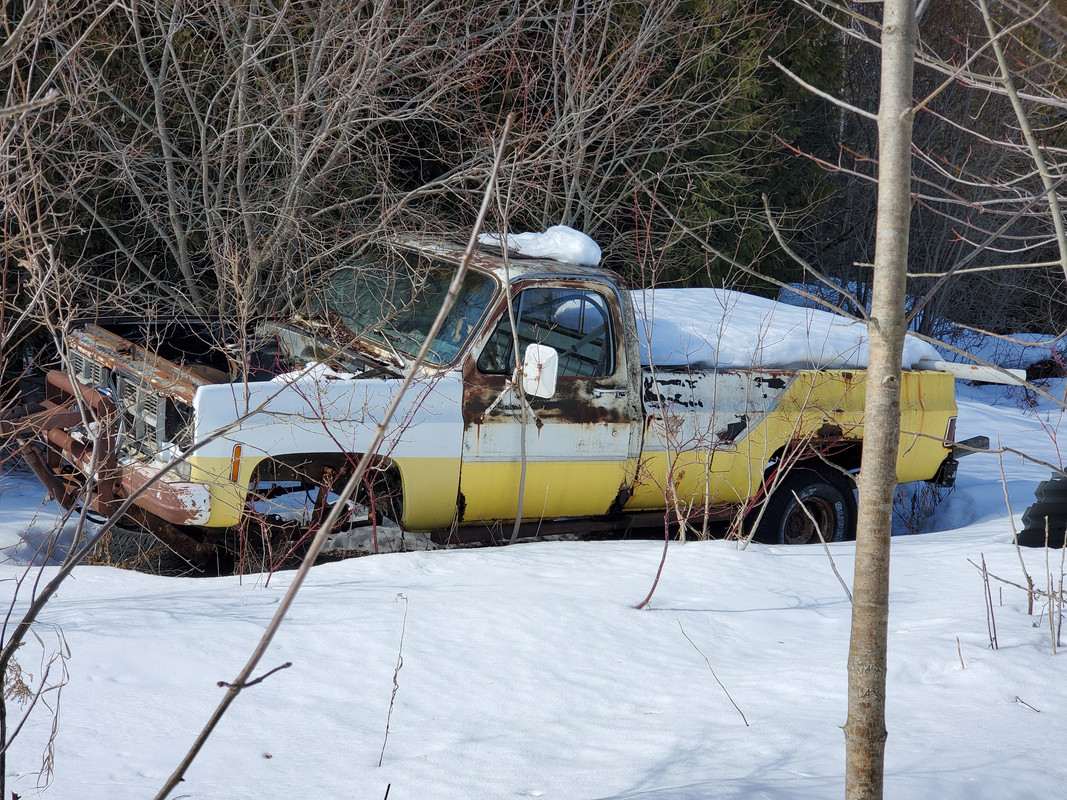 This was a super chill day for me as I didn't have the thought of getting busted in the back of my mind. Also, it was closer to home which allowed me to spend more time at each location.
I hope you enjoyed. Thanks!