1. Met up with some bros on my way to my first location: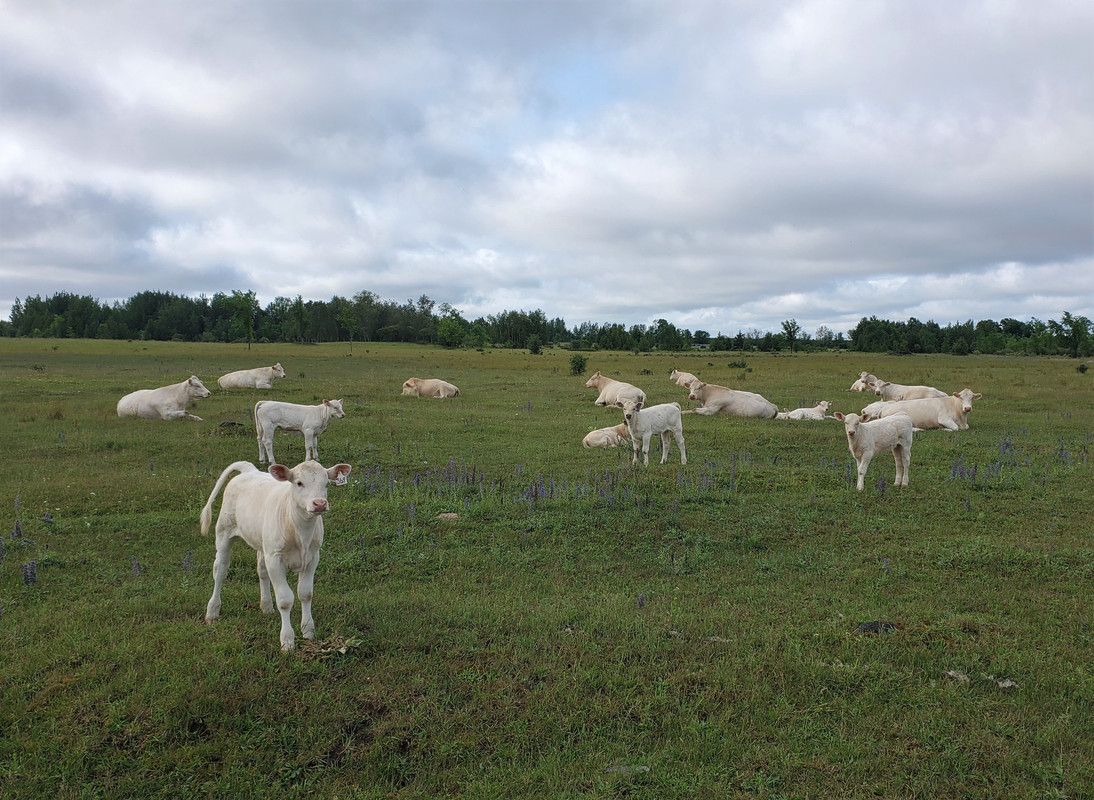 Please feel free to correct anything I've mislabeled:
2. '71 Mustang Mach 1 Fastback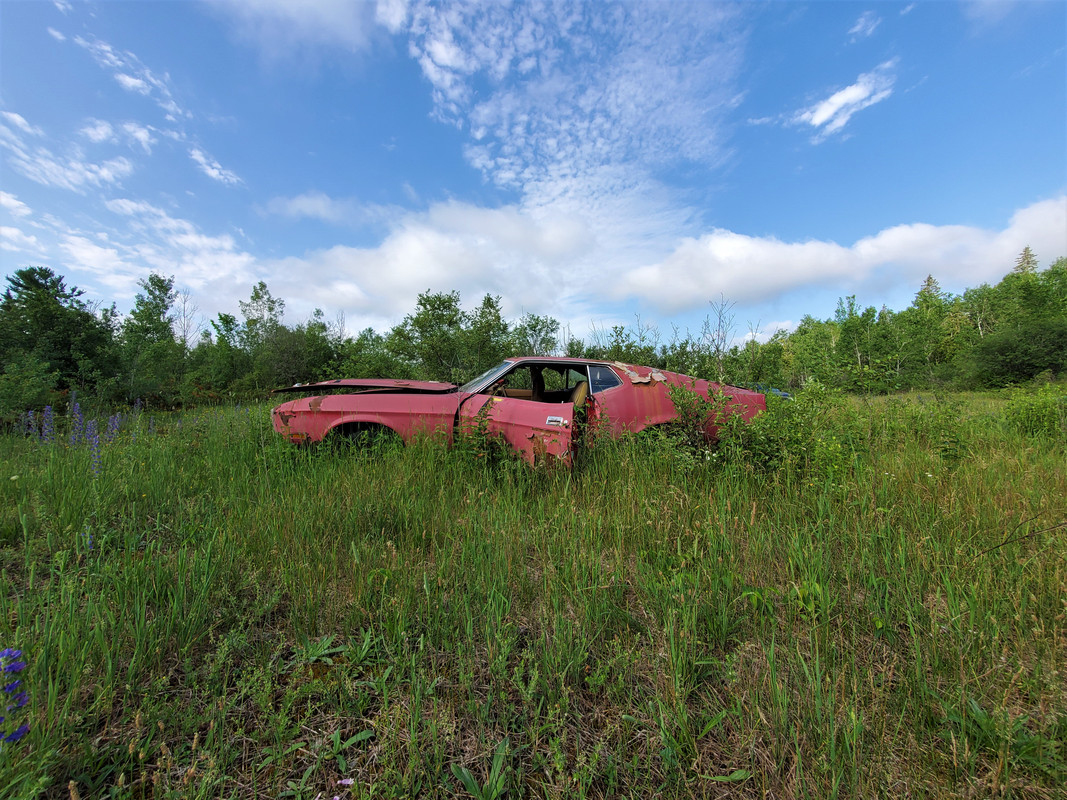 3.
4. '61-'62 Ford Thunderbird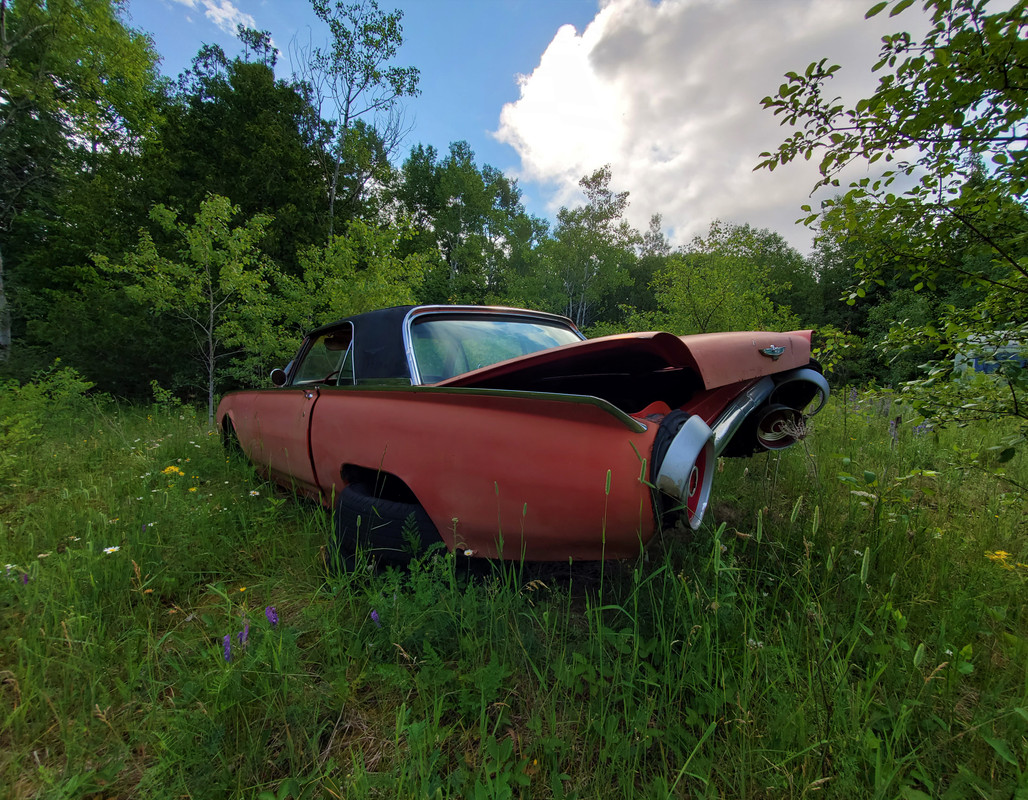 5.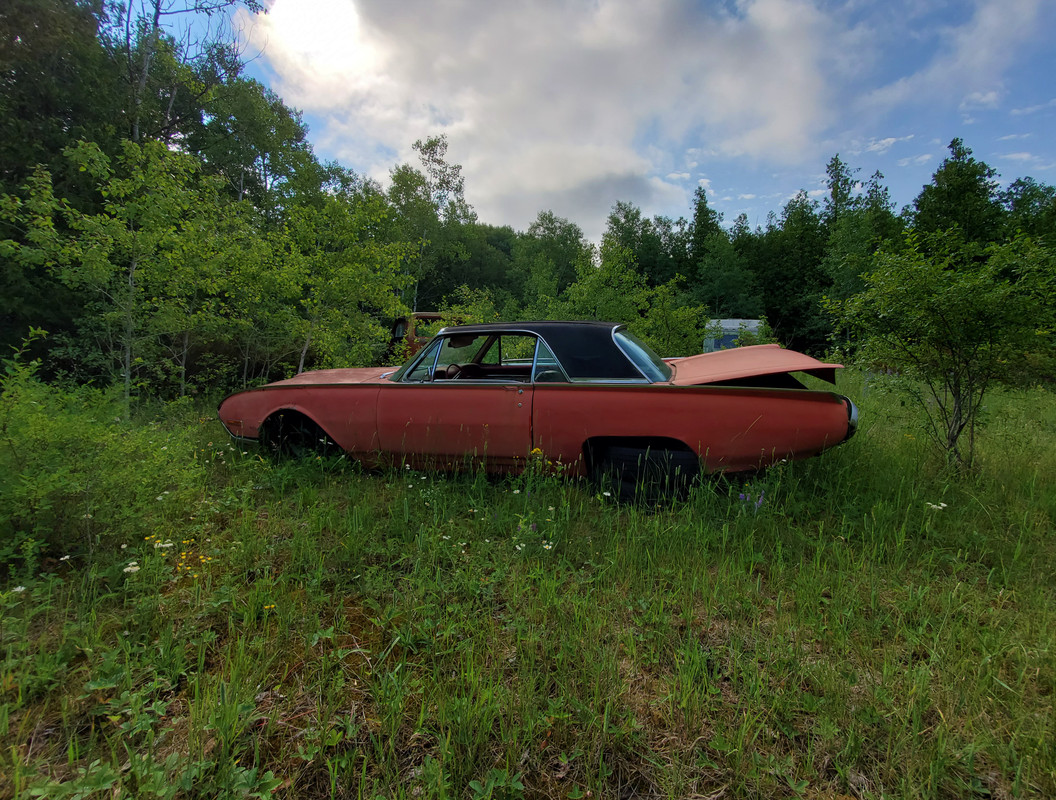 6.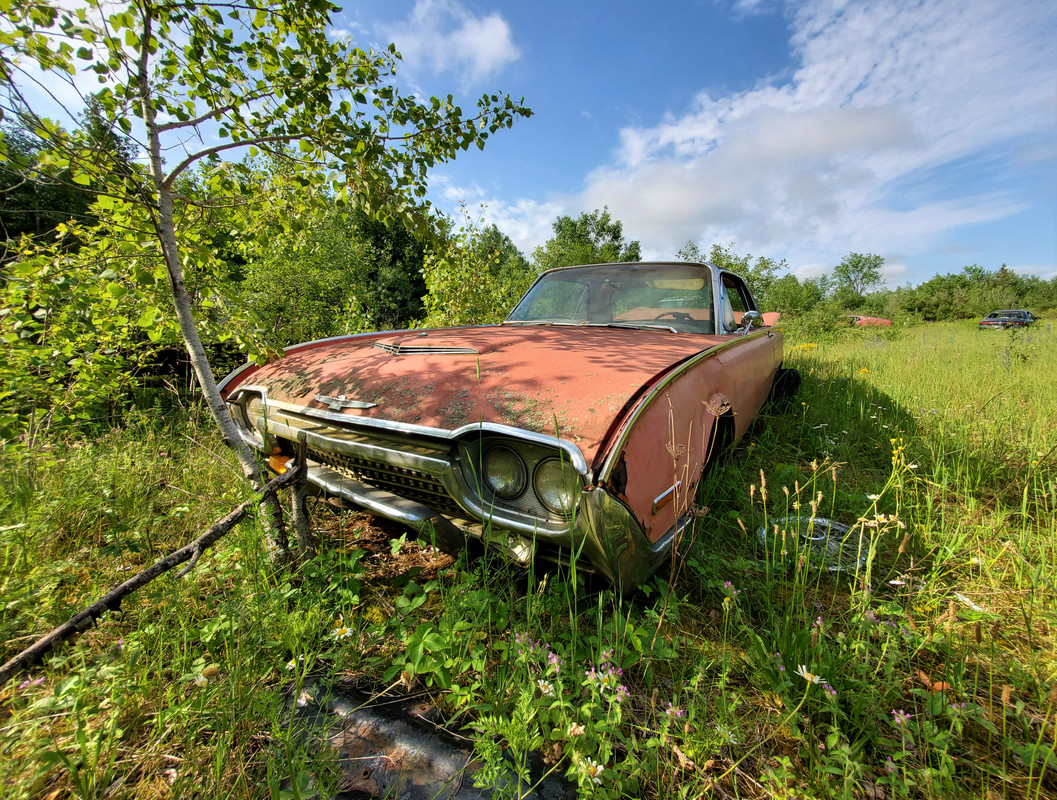 7. International Harvester Travelette - The O.G. Quad Cab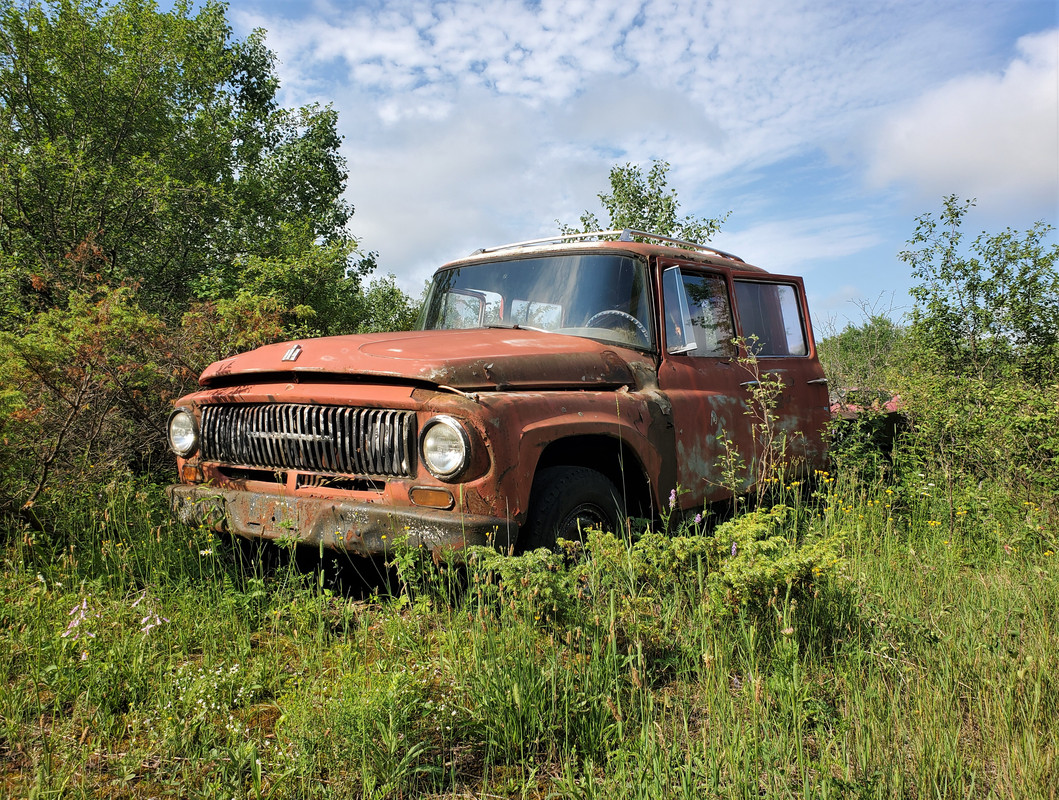 8.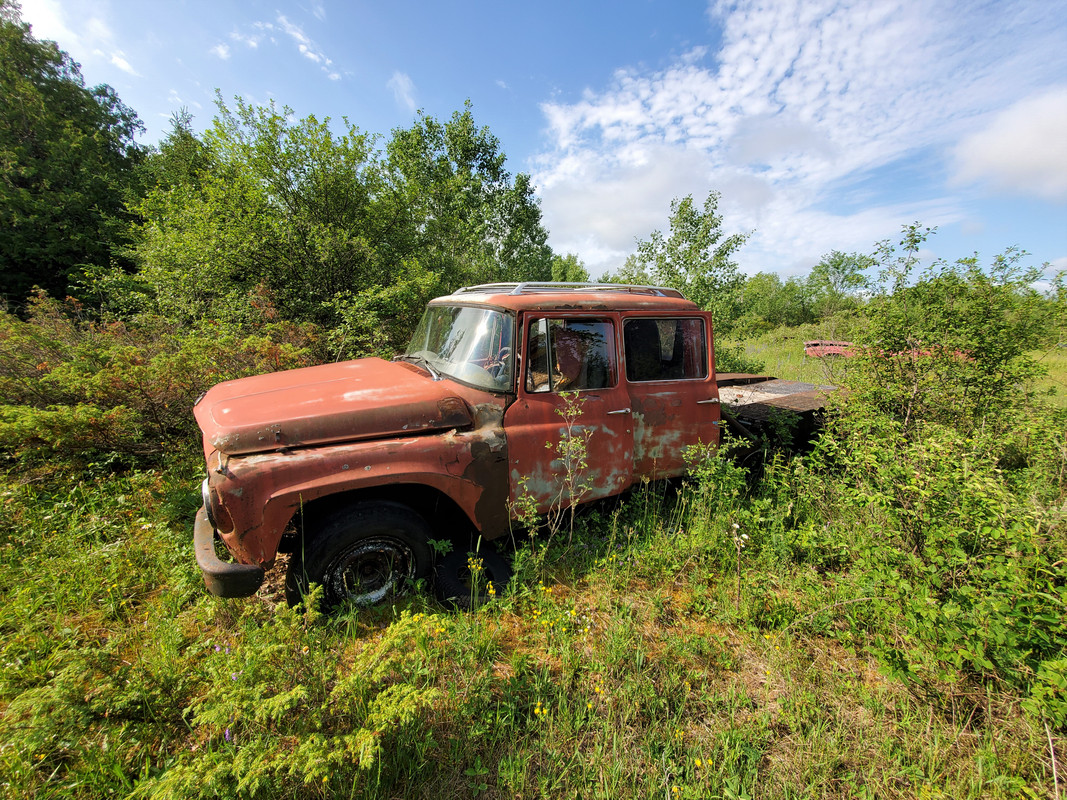 9. '73 Mustang Mach 1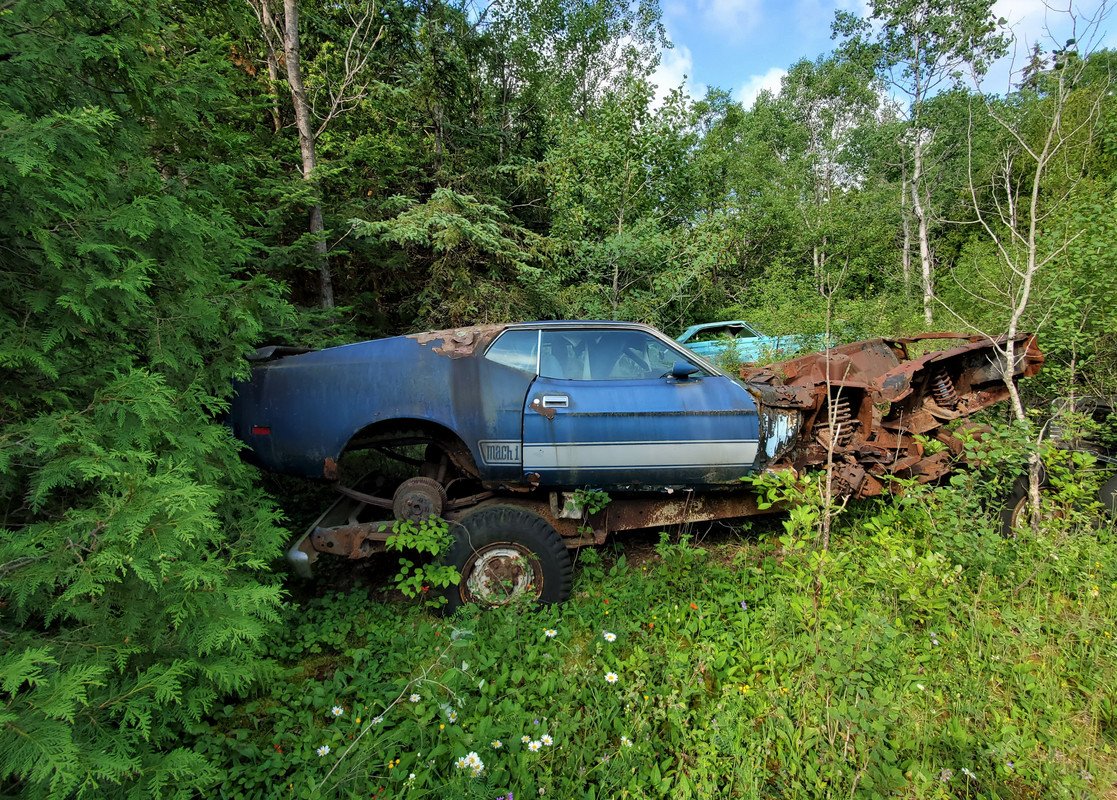 10. Appears to be '69-'70 Mach 1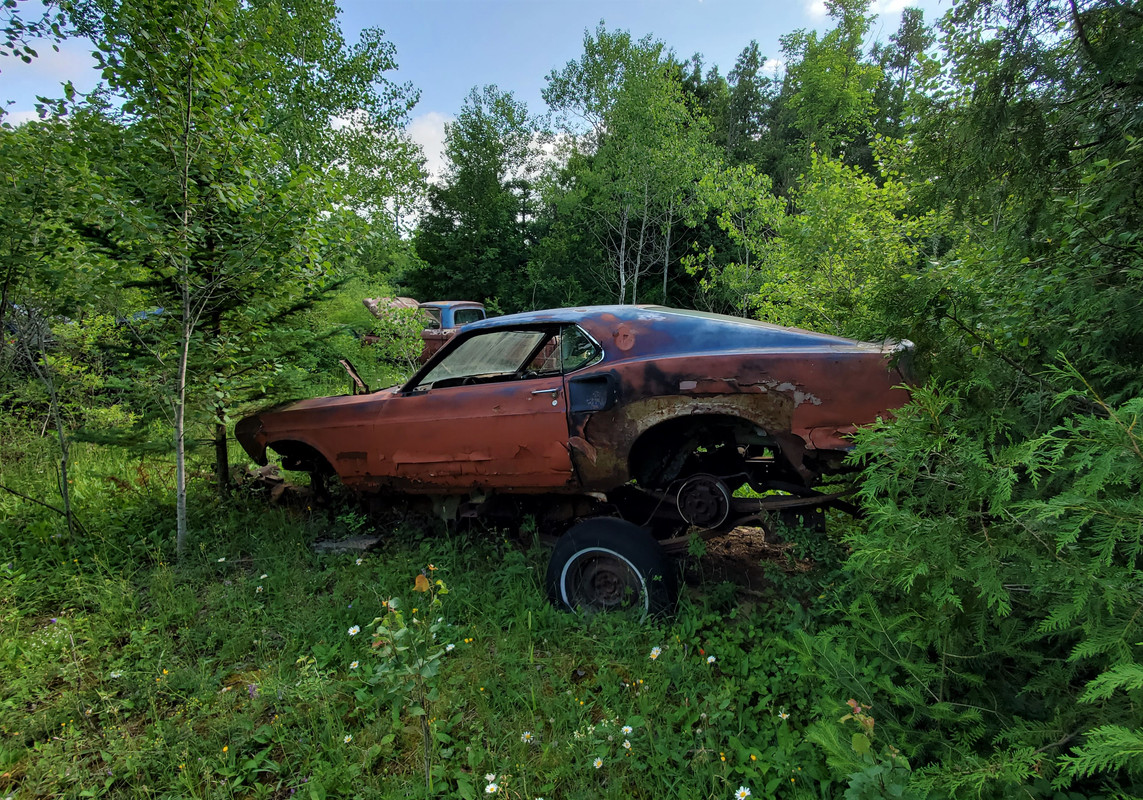 11. Early 60's Merc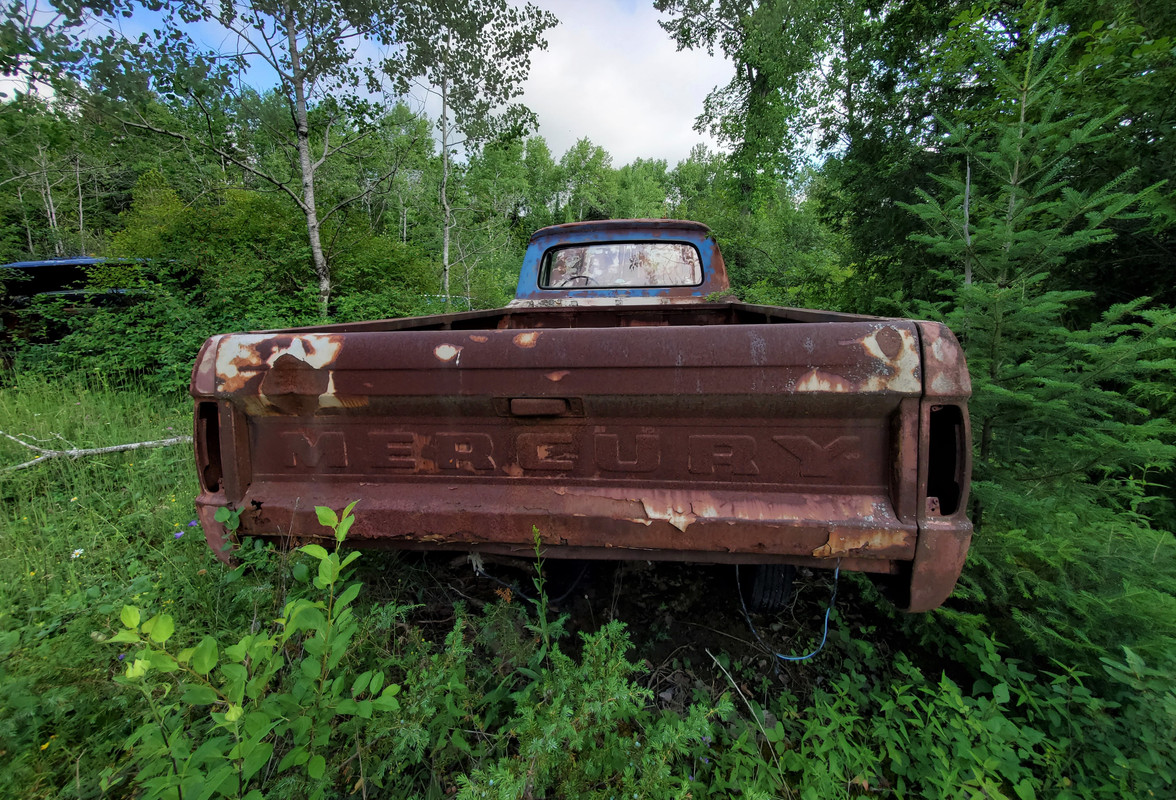 12.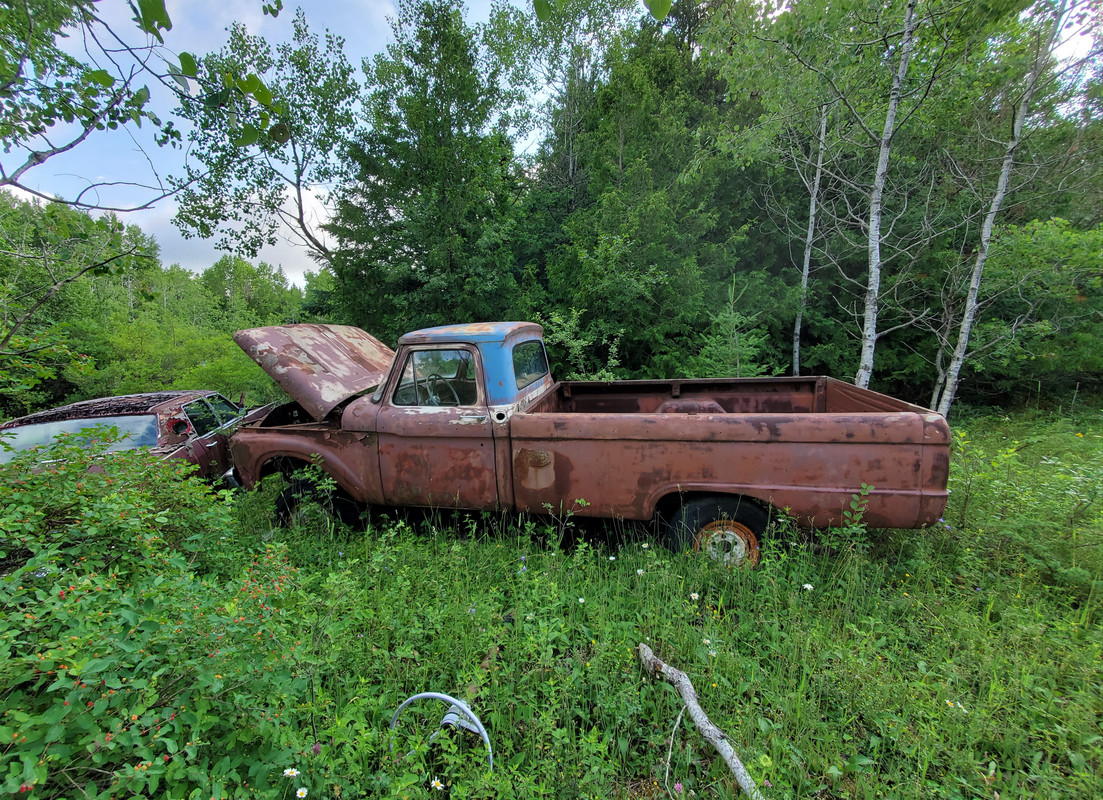 13. '73-'76 T-Bird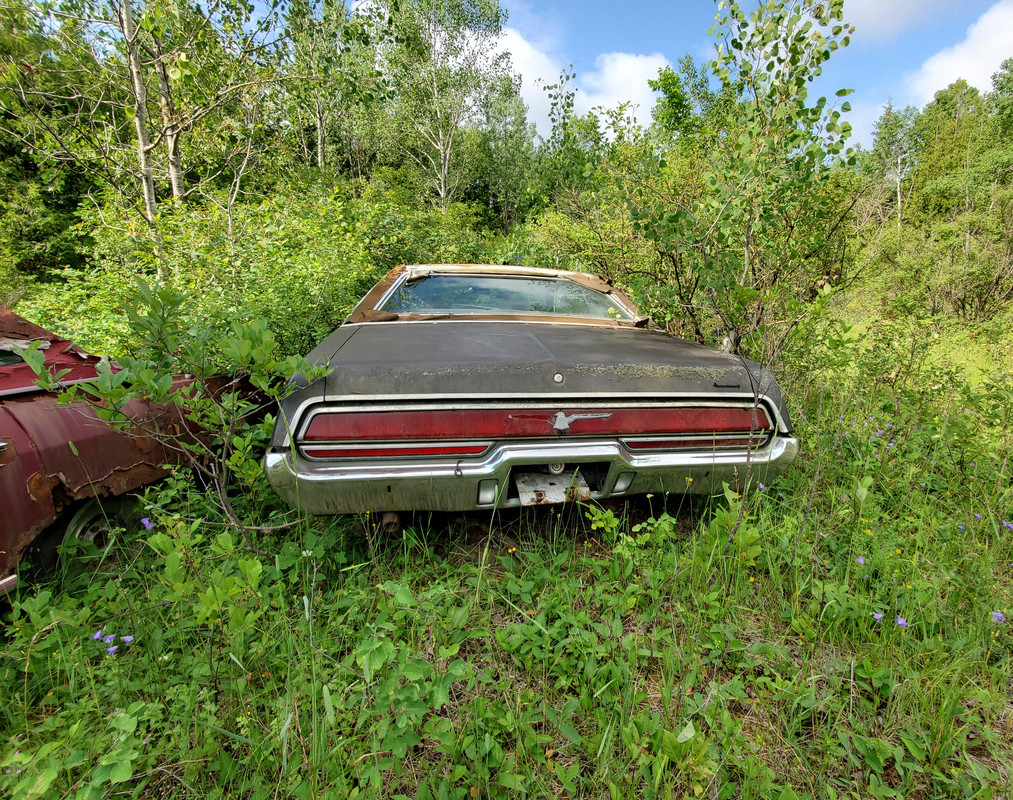 14.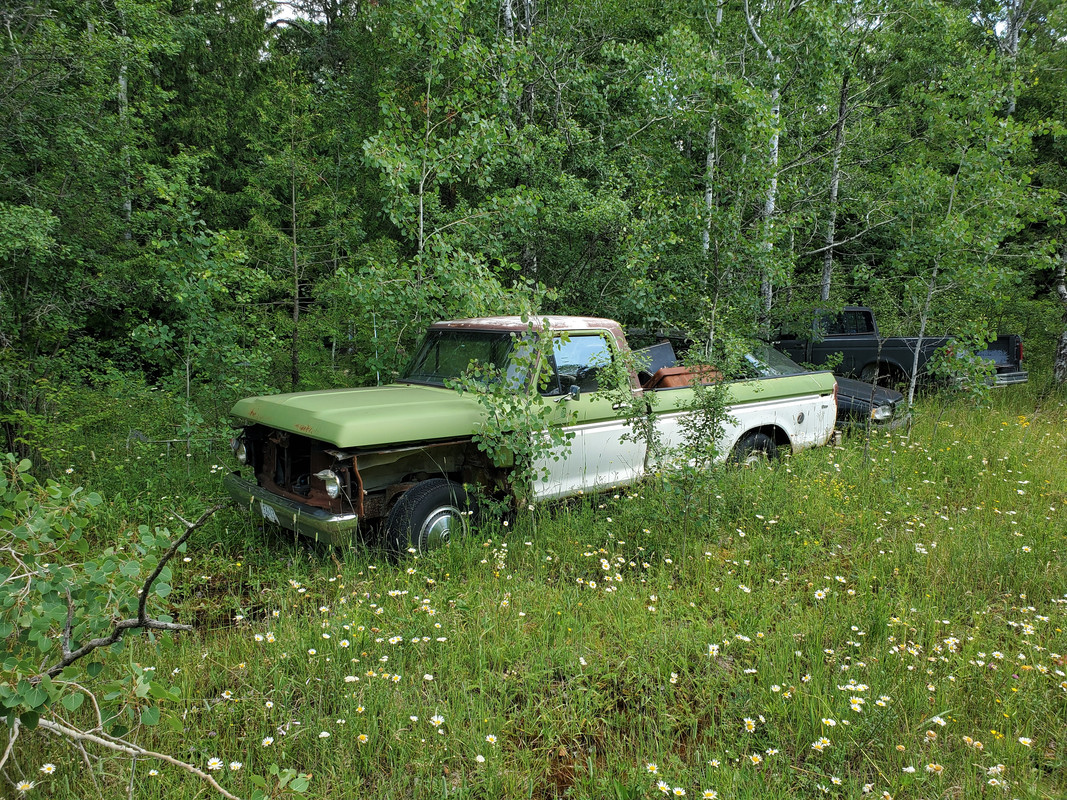 15. '79 Ford Bronco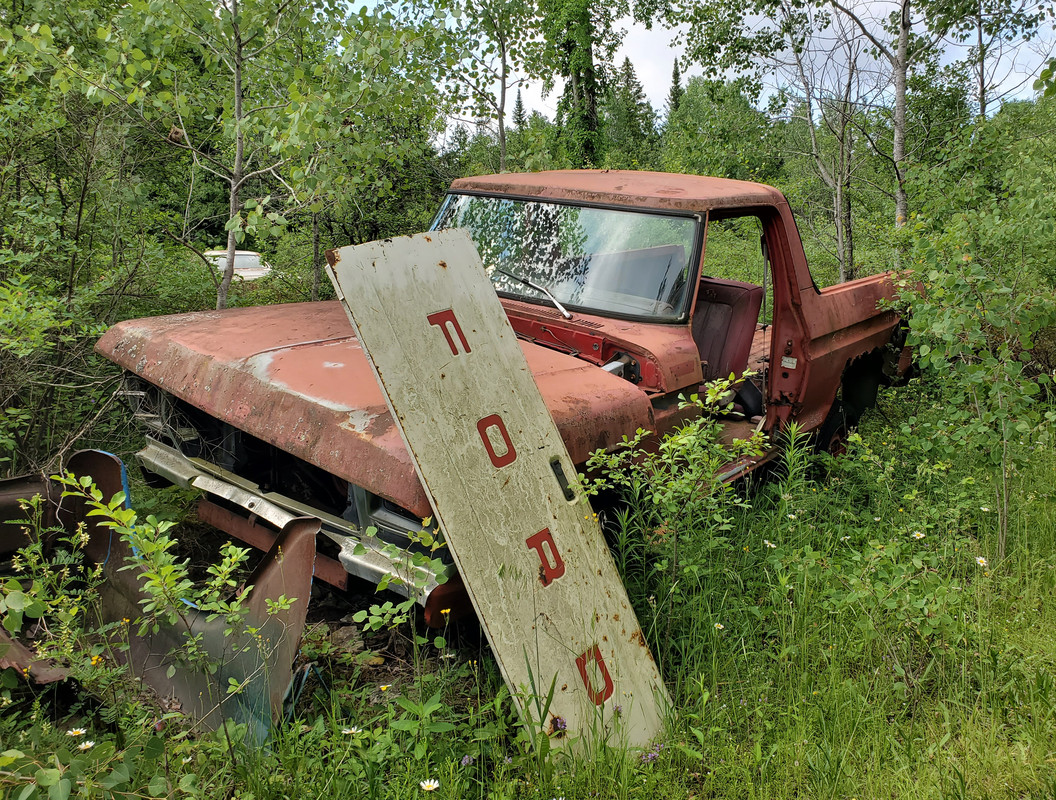 16.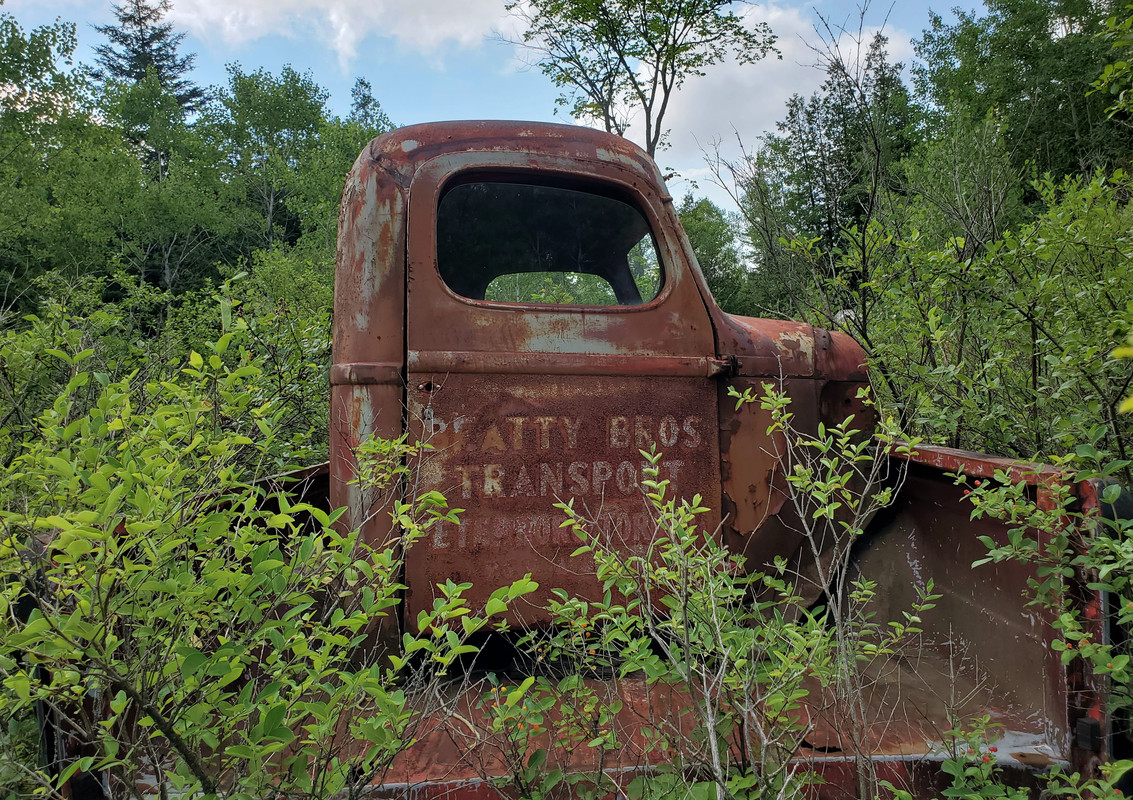 17.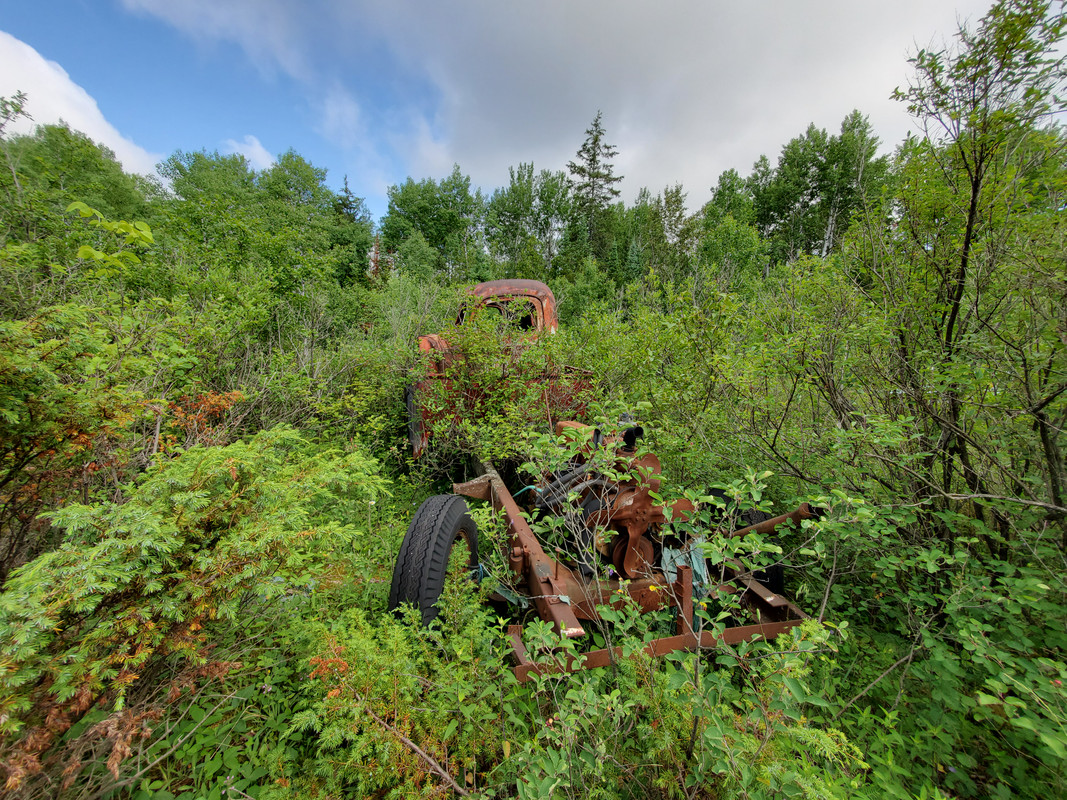 18. C3 Corvette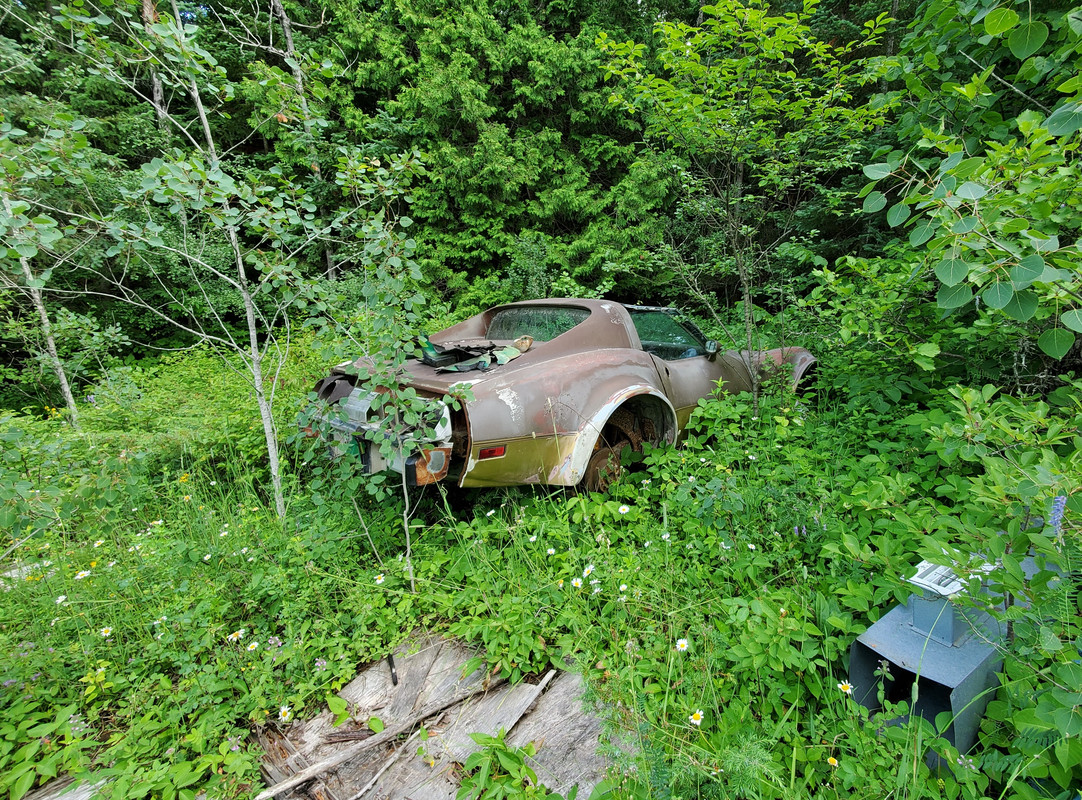 This was an absolutely amazing find for me and it should have been an amazing experience. However, it was completely tarnished.
Maynard said it best:
"Blood suckin' parasitic little tick. Take what you want and then go!"
I was surrounded by the bastards and had to stop every few meters to rip them from my legs. I had to skip a half dozen cars that were deeper in the bush because I didn't want to walk through any grass higher than my knees.
When I got back to my car, I decided that this would be the last time I would be stripping down to my bare ass on the side of the road to do the tick search. I'm motherf'ing done with this fiasco.
I'm going to continue to do what I do but only on a recon. basis. Once the weather cools down and they go wherever they go, I will hit it hard. I'm disappointed but it will make for a better experience in the fall.
19. This is on a property that looks very much untouched. However, I didn't want to walk through the tall grass to get to the house. Come October, it's mine!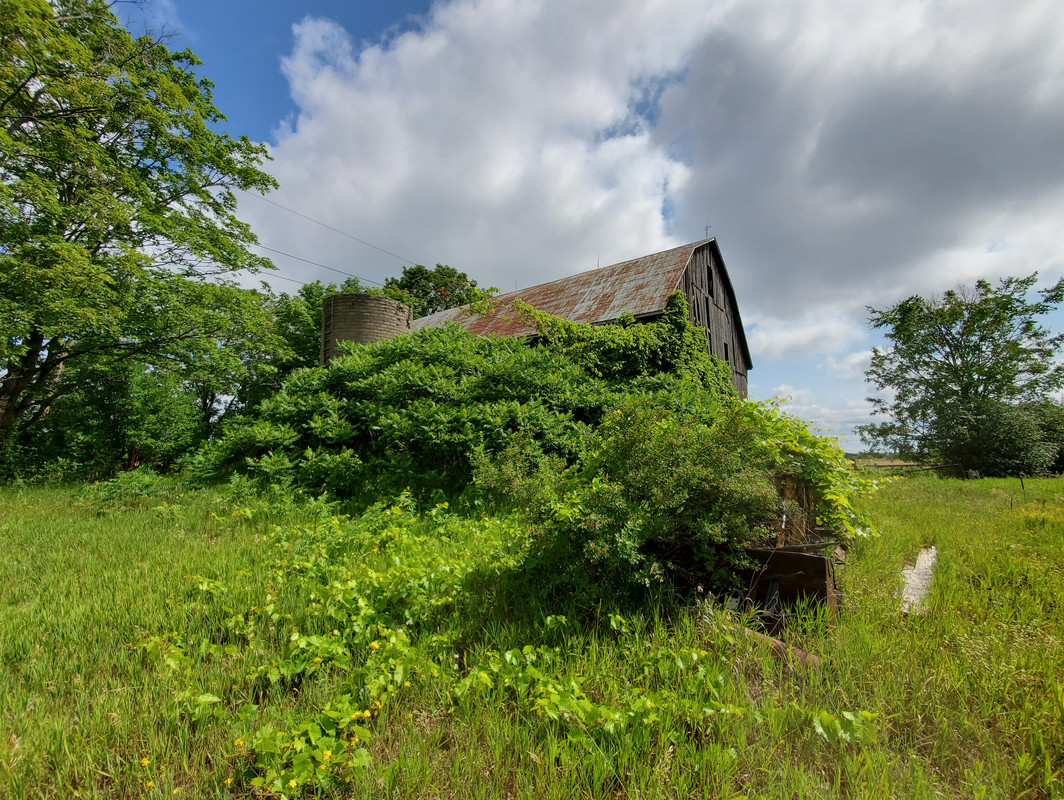 A car restoration business I stumbled upon on my way back home. What are the odds of them having Mach 1's and a first Gen. Bronco?
20. '69 Mach 1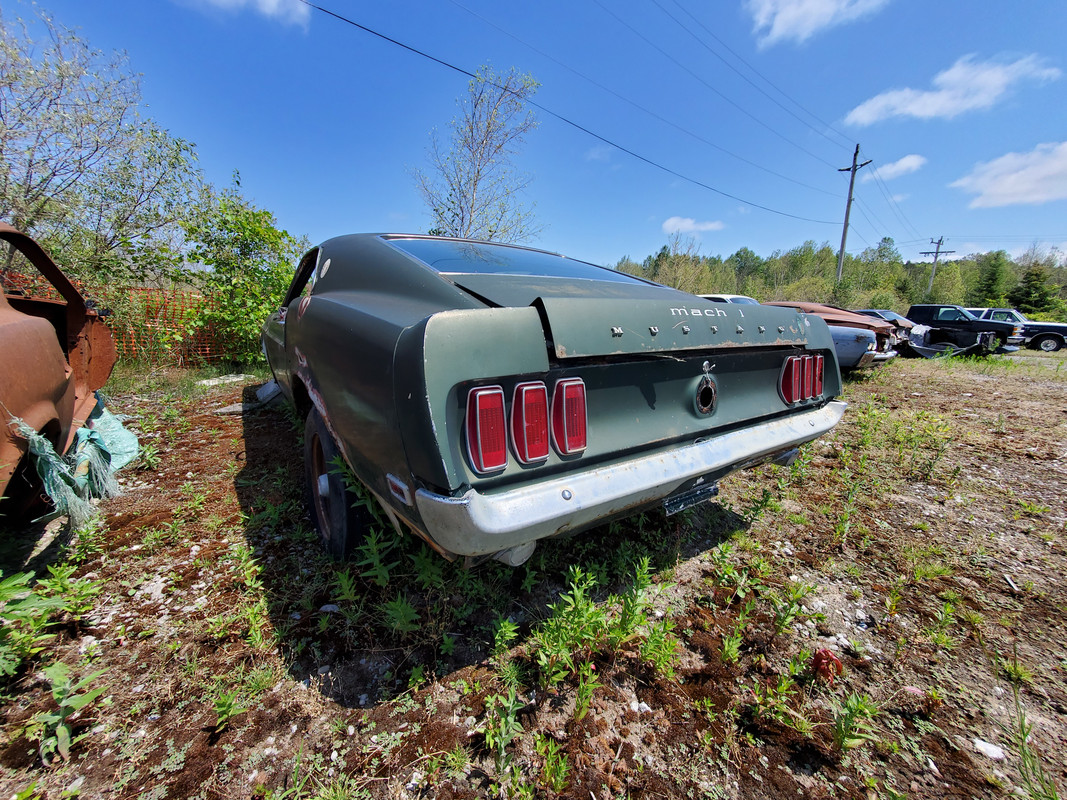 21.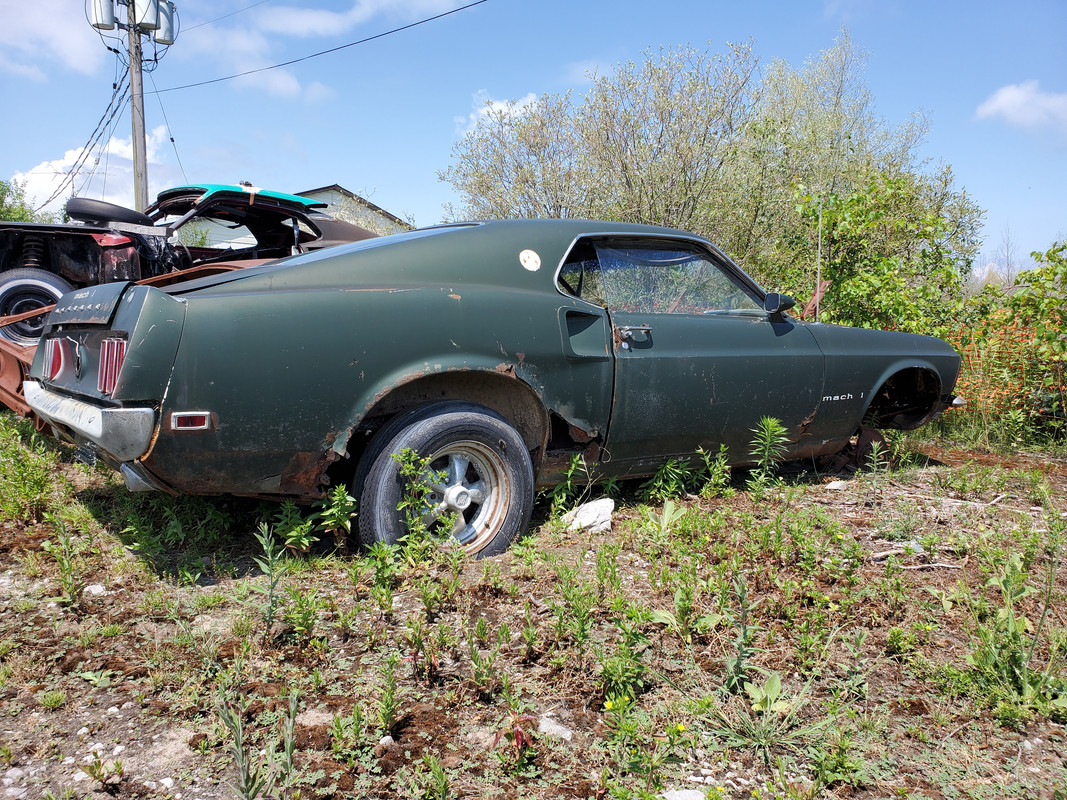 22.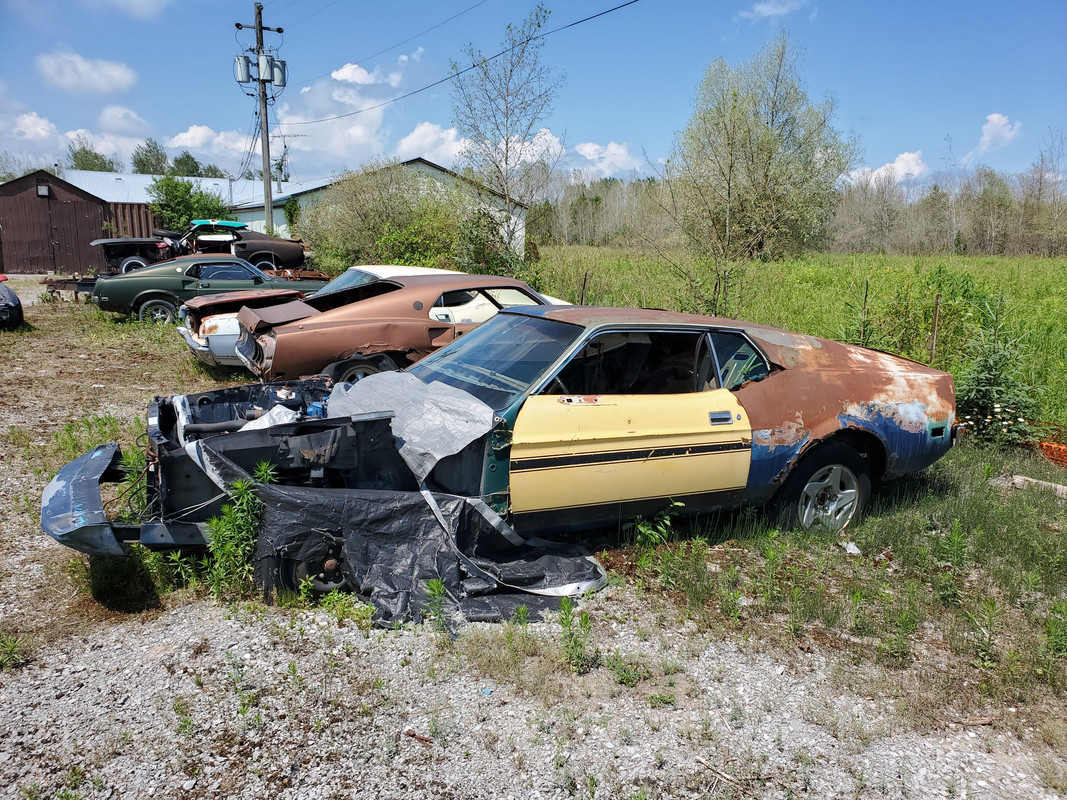 23. '66-'68 Ford Bronco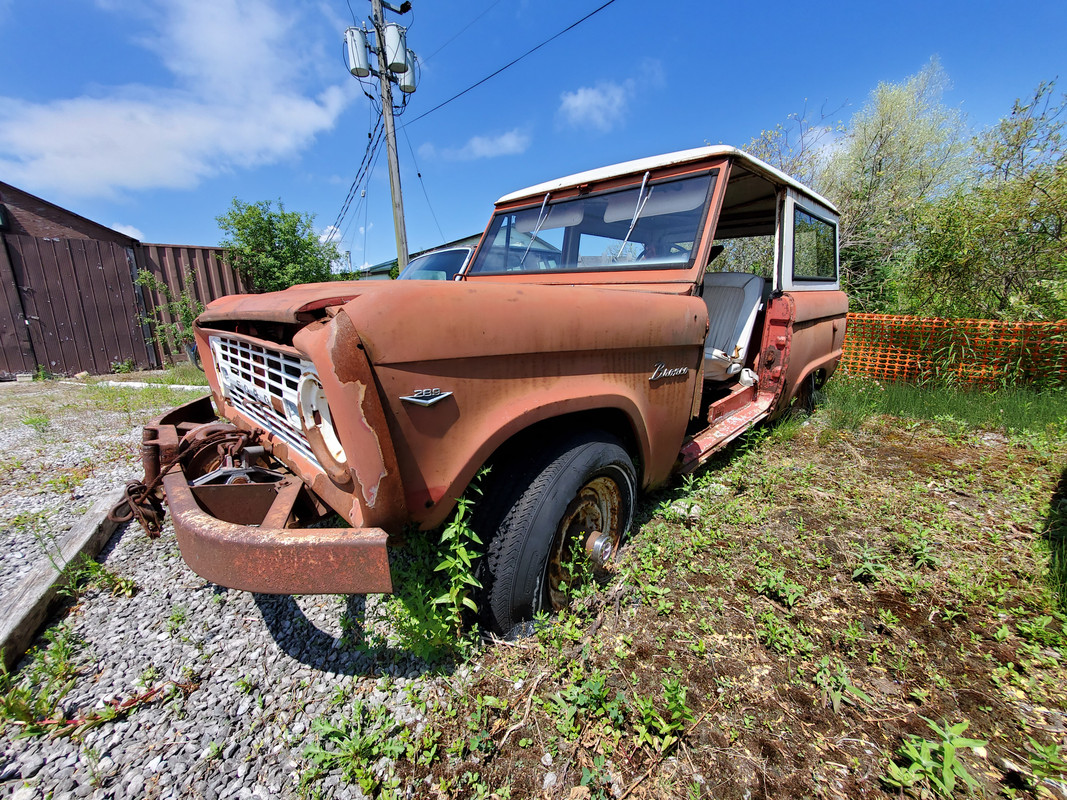 24.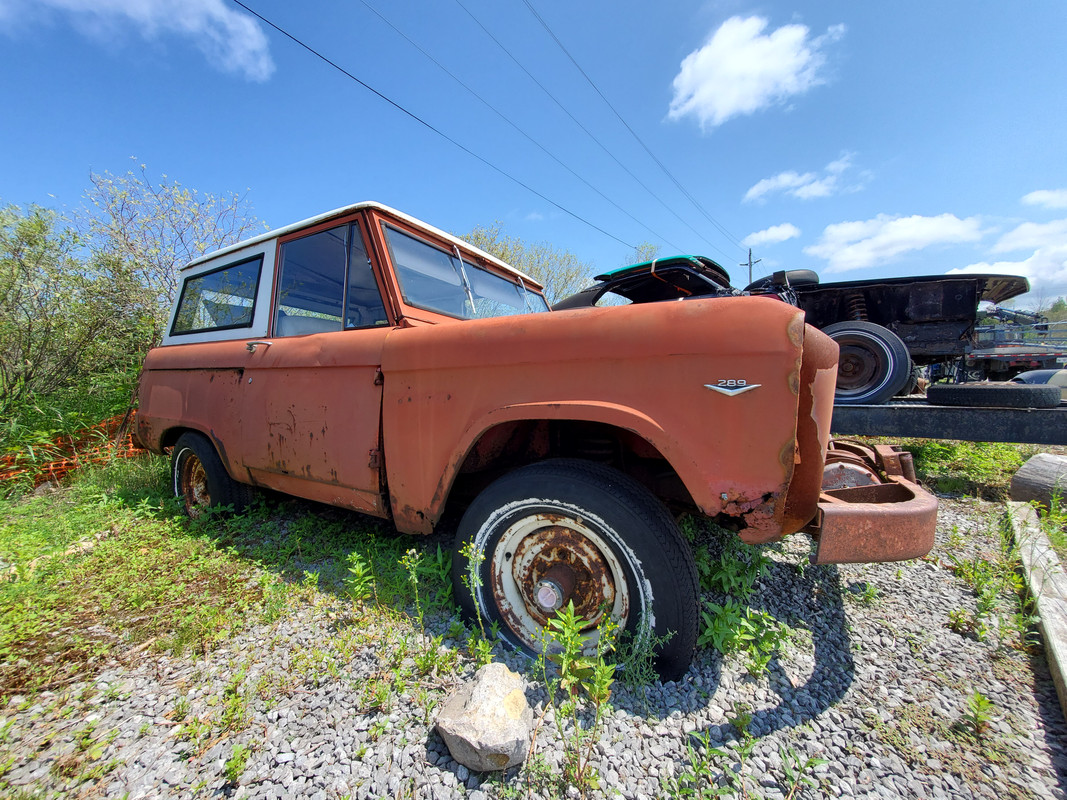 Thanks for looking!