Ontario entered Stage 3 in their reopening plan on Friday, making this the first weekend that restaurants could allow for limited indoor dining. I went out looking for a bar with an open door, and found this one. Mask mandates, however, are definitely still fully in place in this moldy, decrepit mess.
[1.]
Grocery carts and a chair sitting just outside the open door gave me pause for concern, as that often means squatters.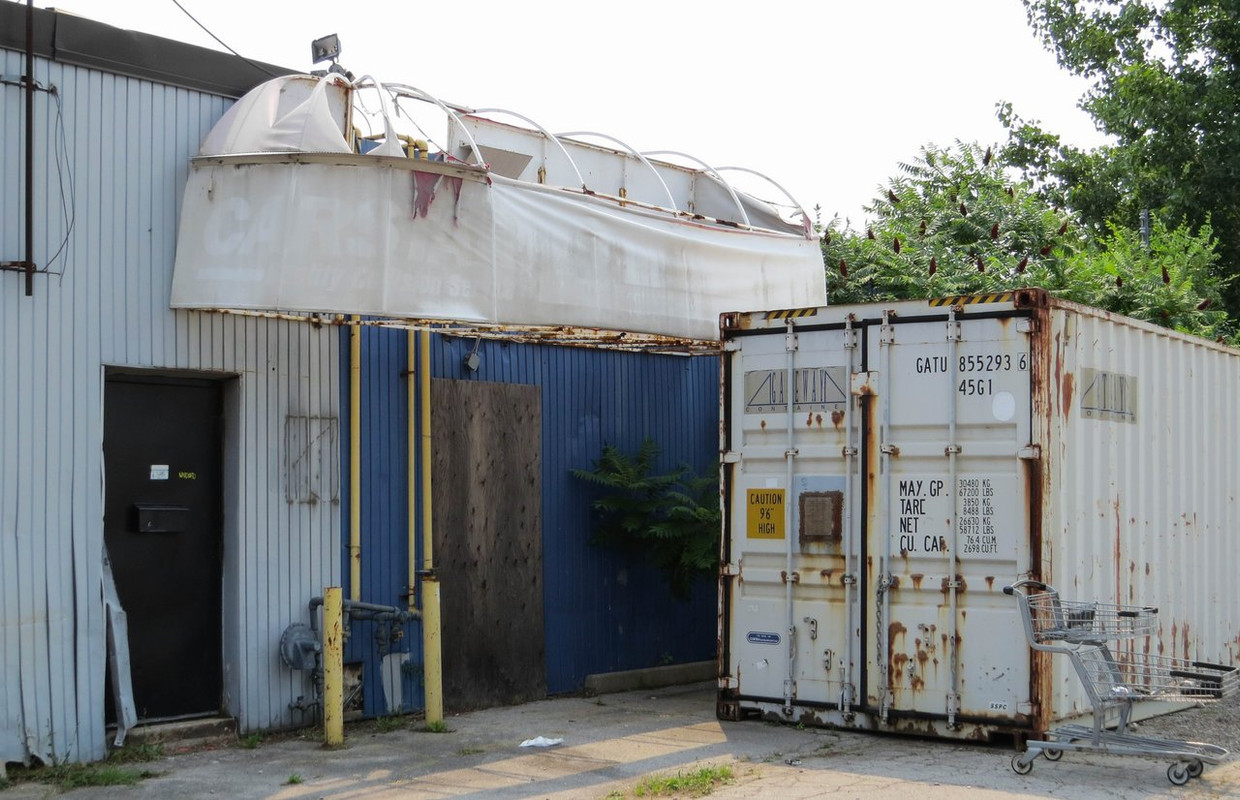 [2.]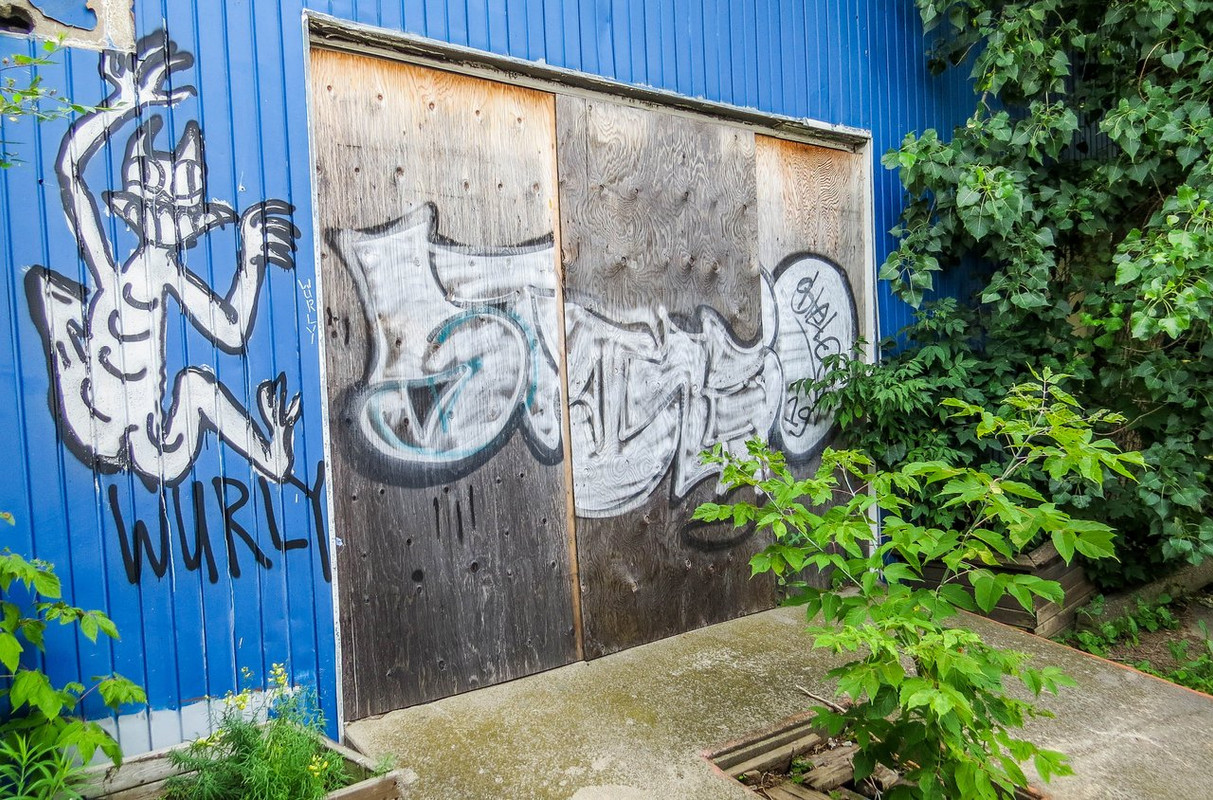 [3.]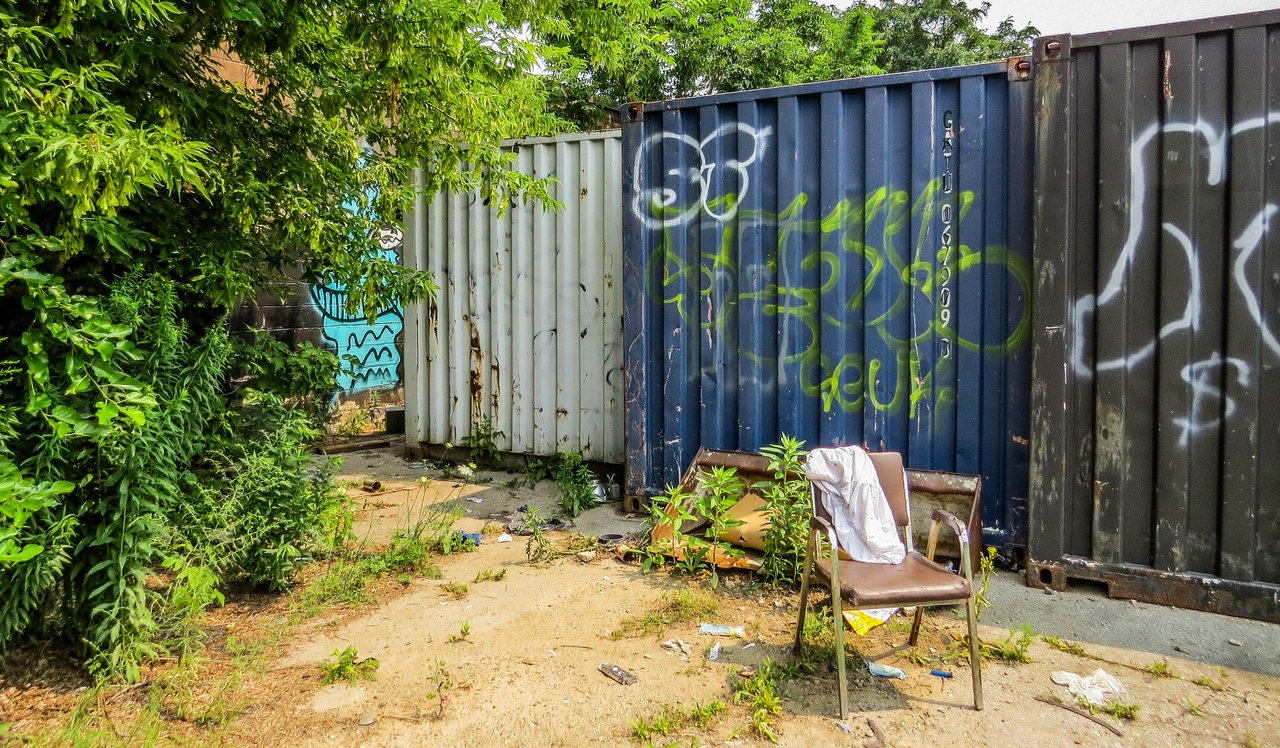 [4.]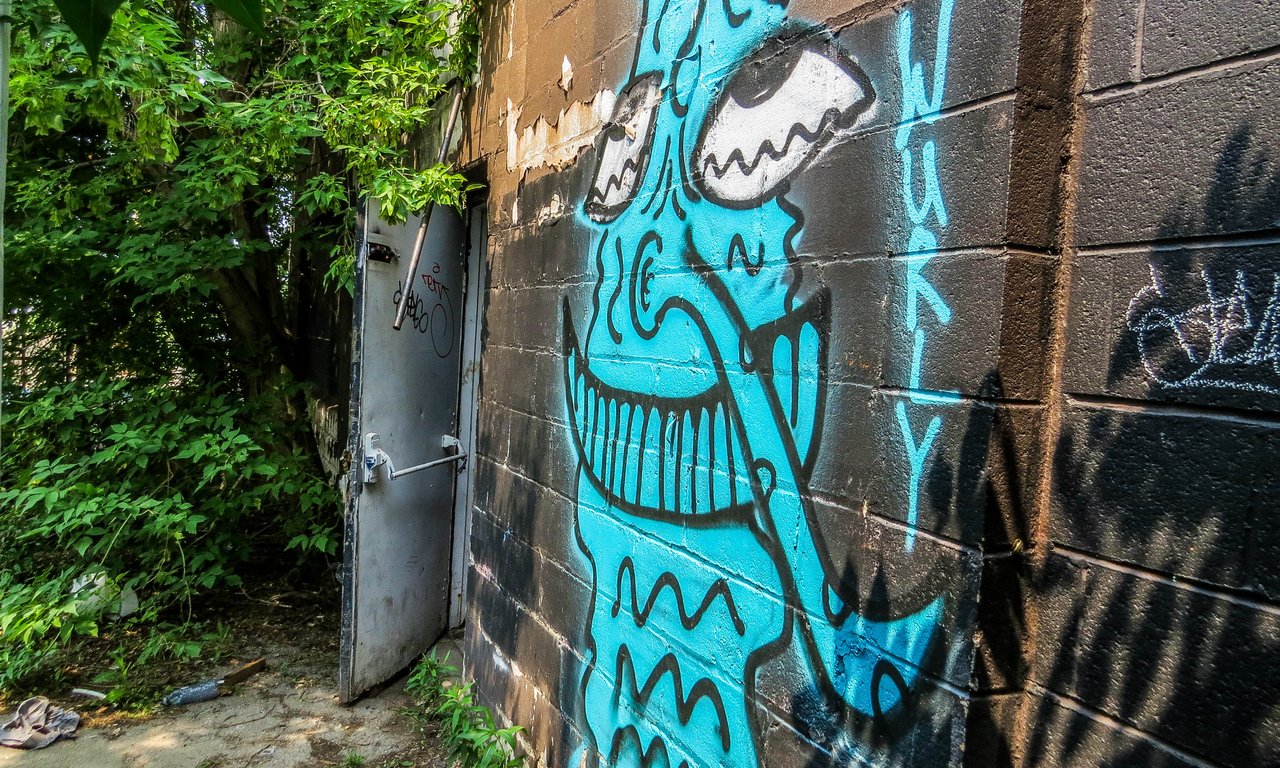 [5.]
I went in and let my eyes adjust to the dark while taking these long exposure shots. At the same time, I took this chance to call out to potential squatters and let them know that I was only there to take a few photos and then leave. There was no response, and everything was dead quiet, so I figured I was good.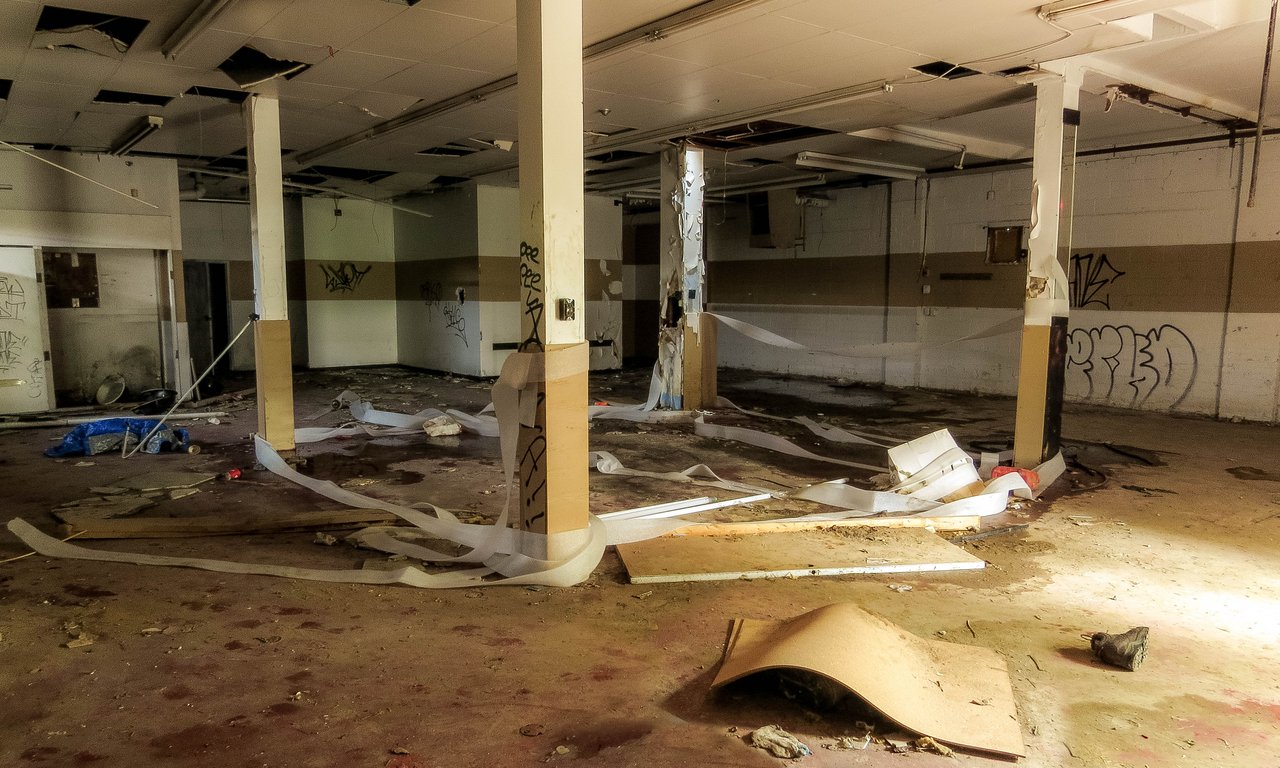 [6.]
I was standing in a tight corner of this room taking this photo. Just when the 15-second exposure timed out on this photo, I heard a bang and a shuffle. Incredulously, I looked up at a squatter walking nonchalantly through the photo frame. He gave me a casual glance but was quite obviously baked to heck. He didn't stop once, shuffling right through the room and out the door.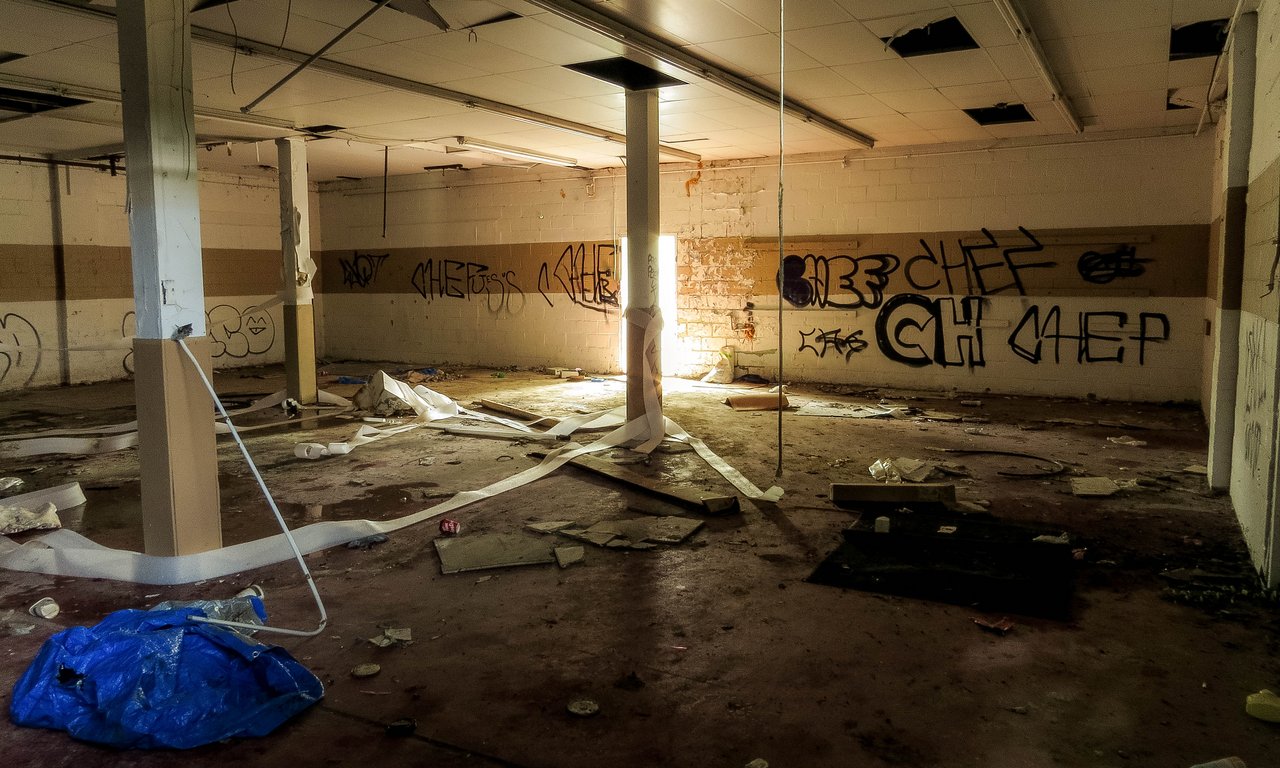 [7.]
I had to pass through a back room to get up to the bar in the front and assumed that this was where he was when I called out. There's a tarp strung above the couch to keep dripping water off his head and clothes hung up to dry. I had to chuckle at the Empire Homes sign. Condos starting at $300K?... in Hamilton!?? Nyaahah. That just shows how long this place has been shut down and abandoned.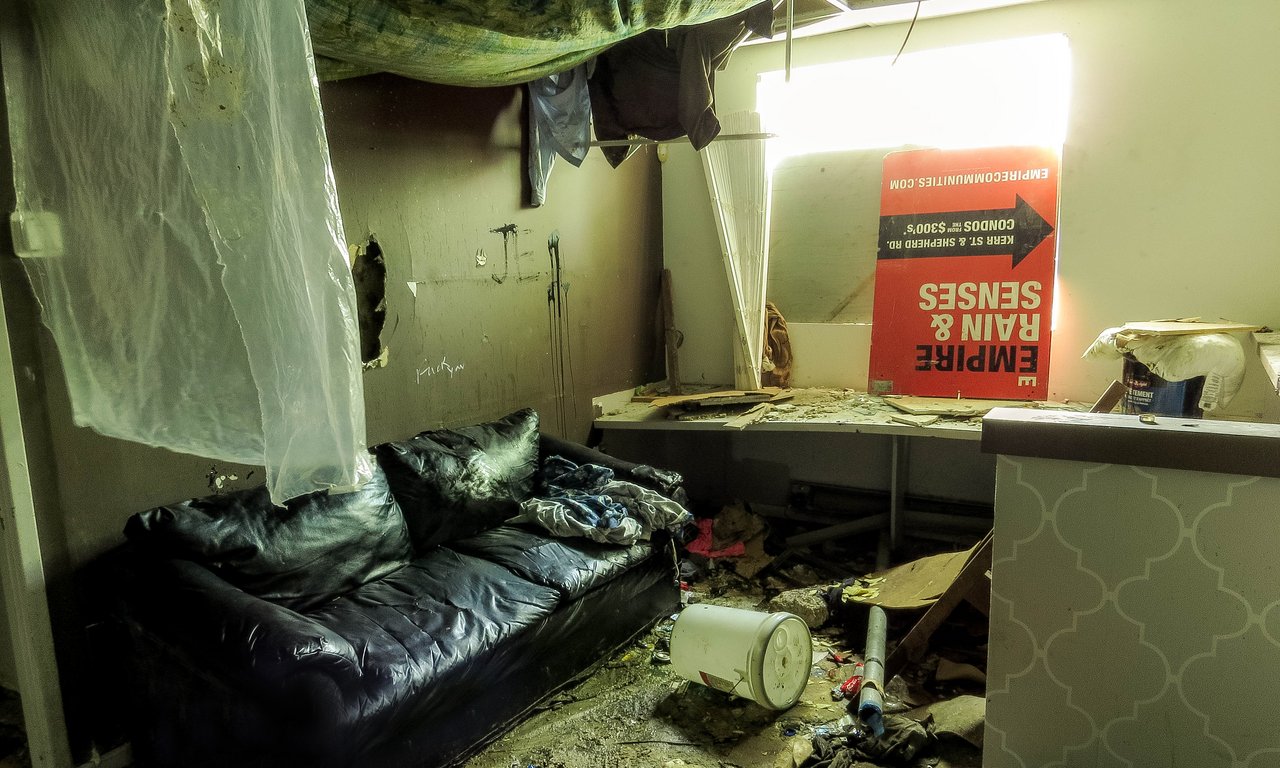 [8.]
Finally, the bar area.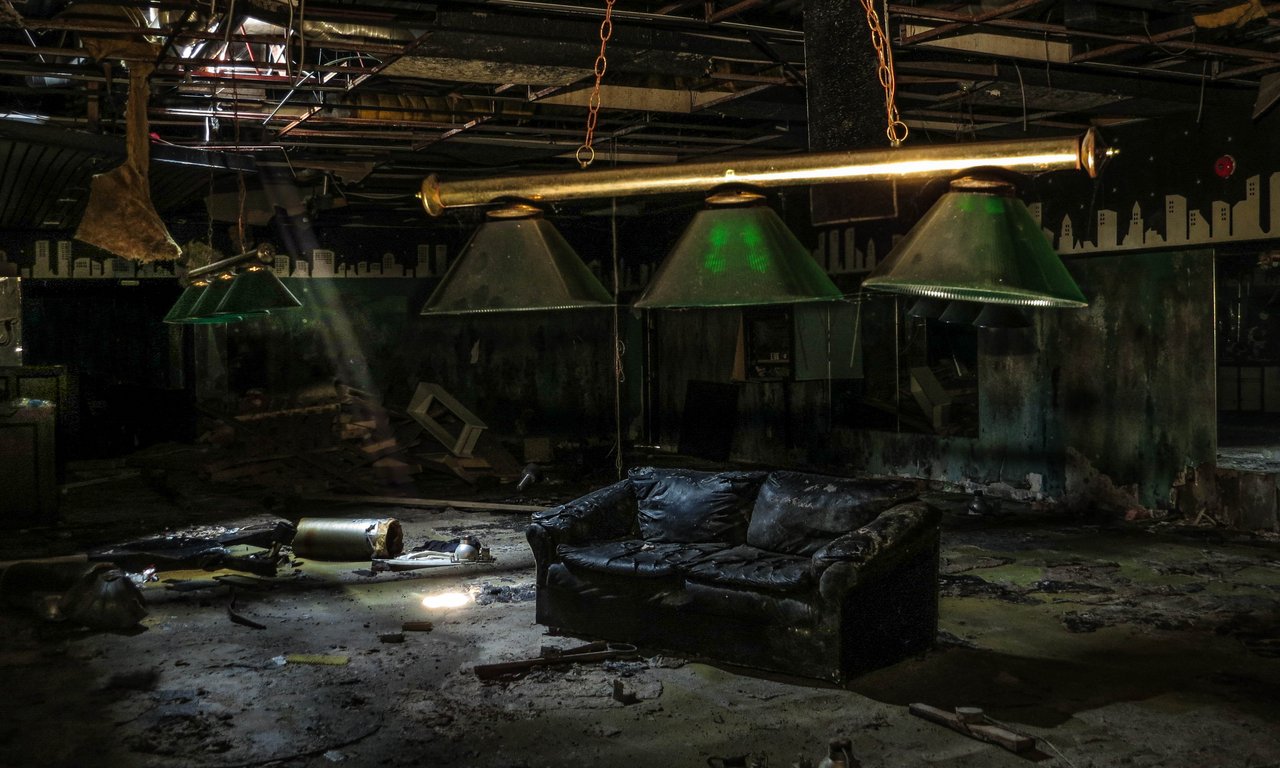 [9.]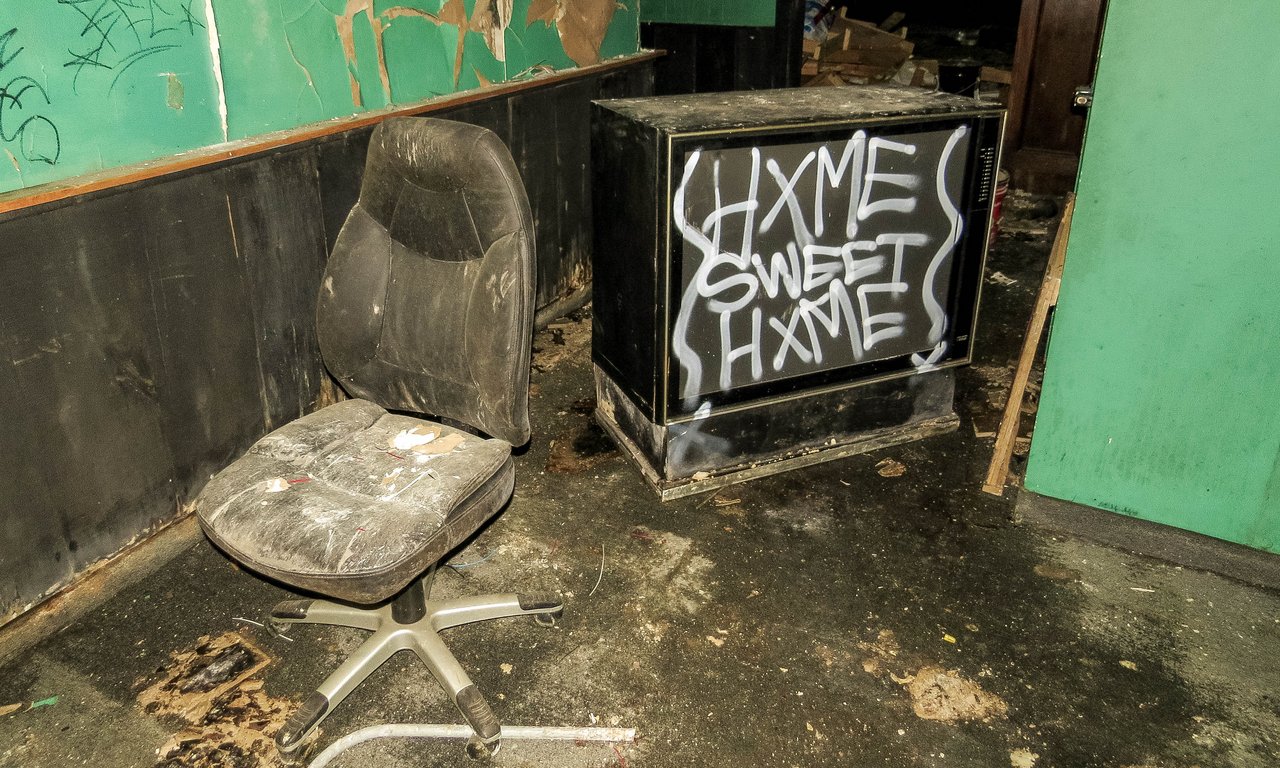 [10.]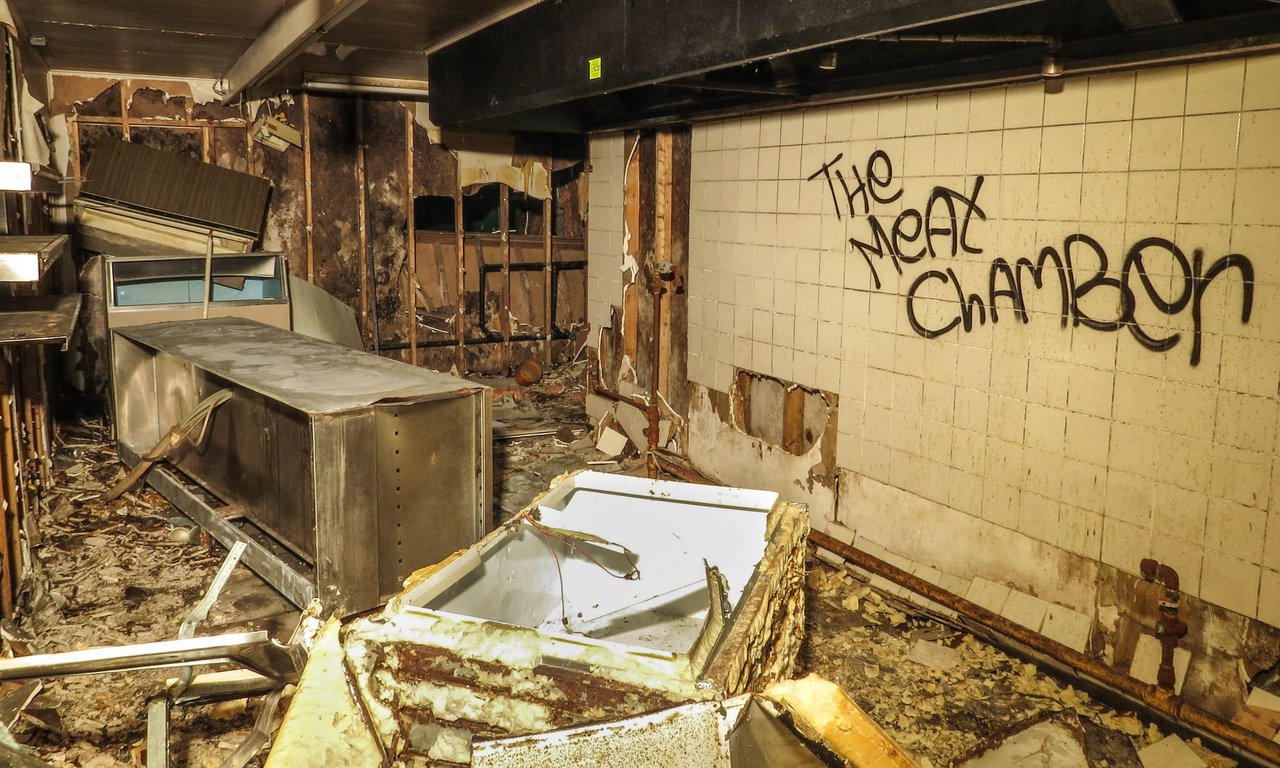 [11.]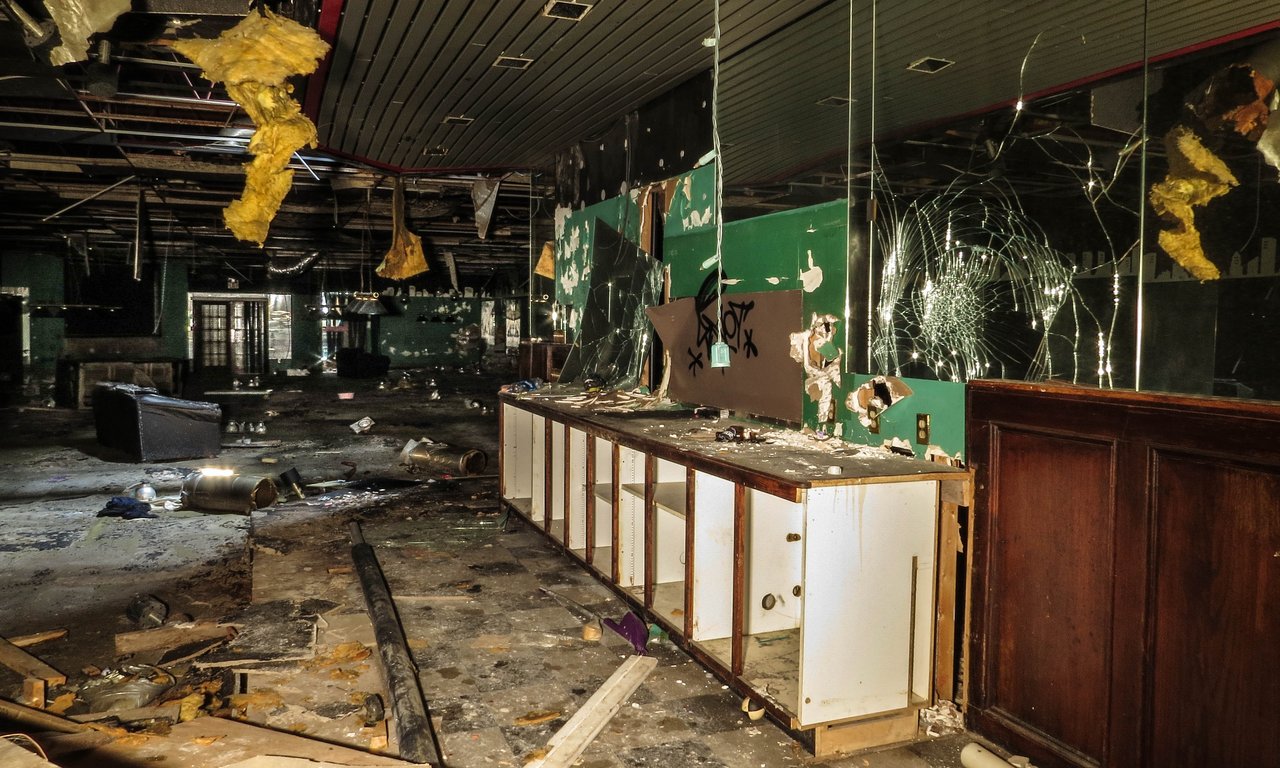 [12.]
I can picture the look of dismay when it came time to give in to defeat attempting to pull that safe out of the back office. Where the heck did they think they were going to go with it?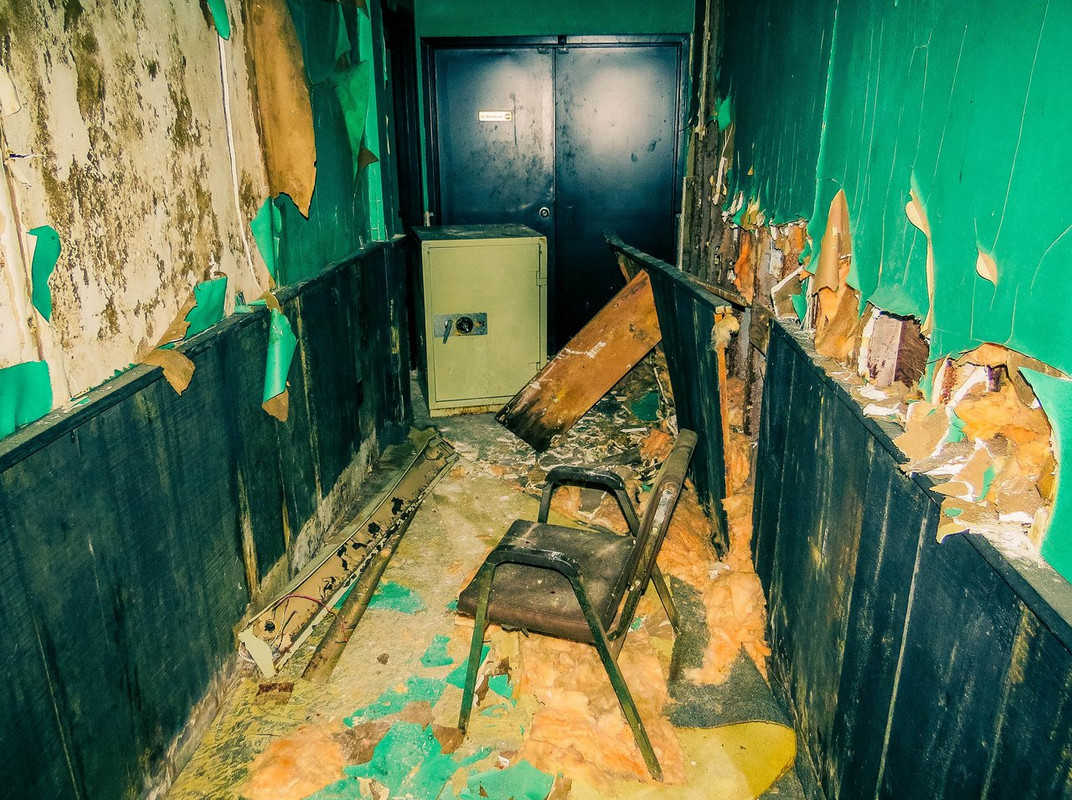 [13.]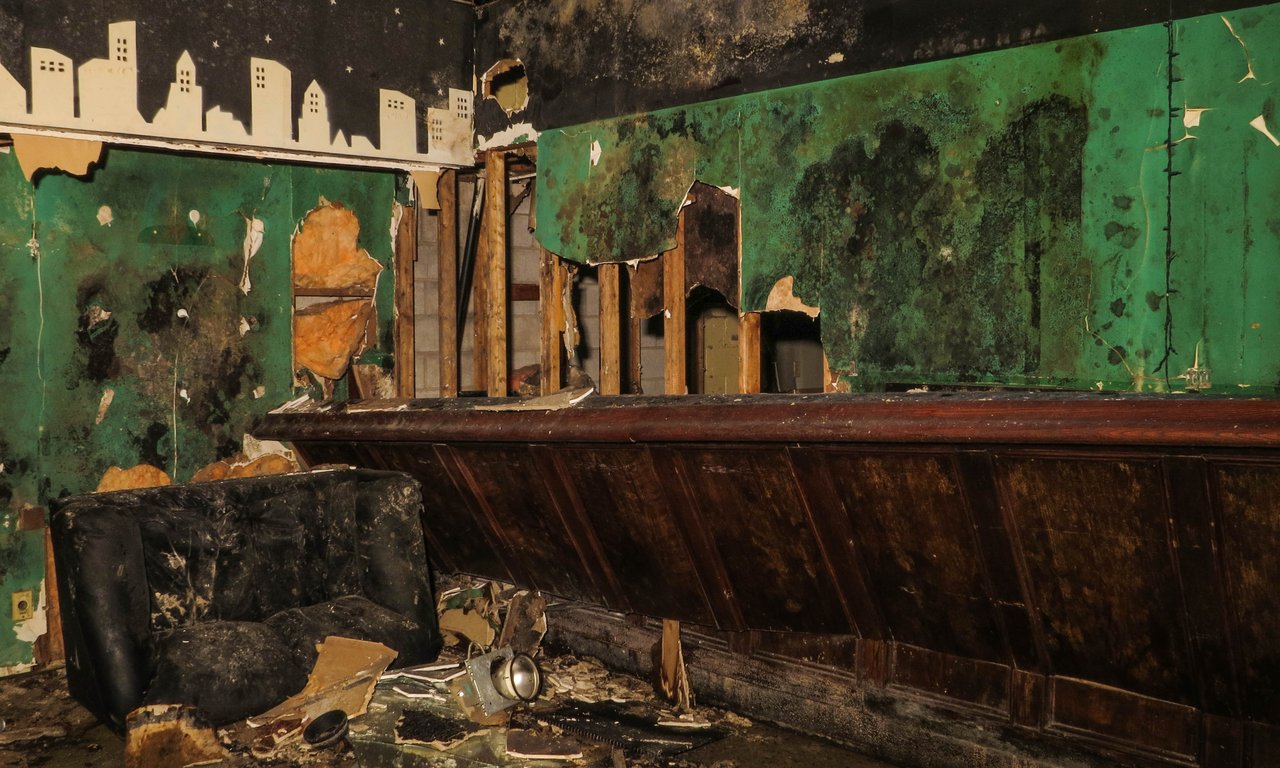 [14.]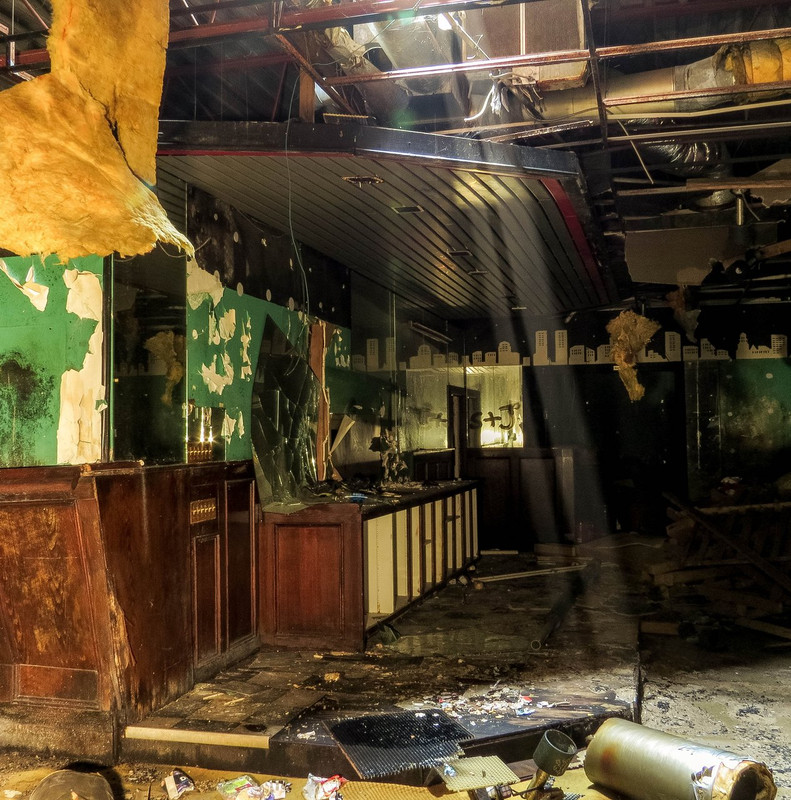 [15.]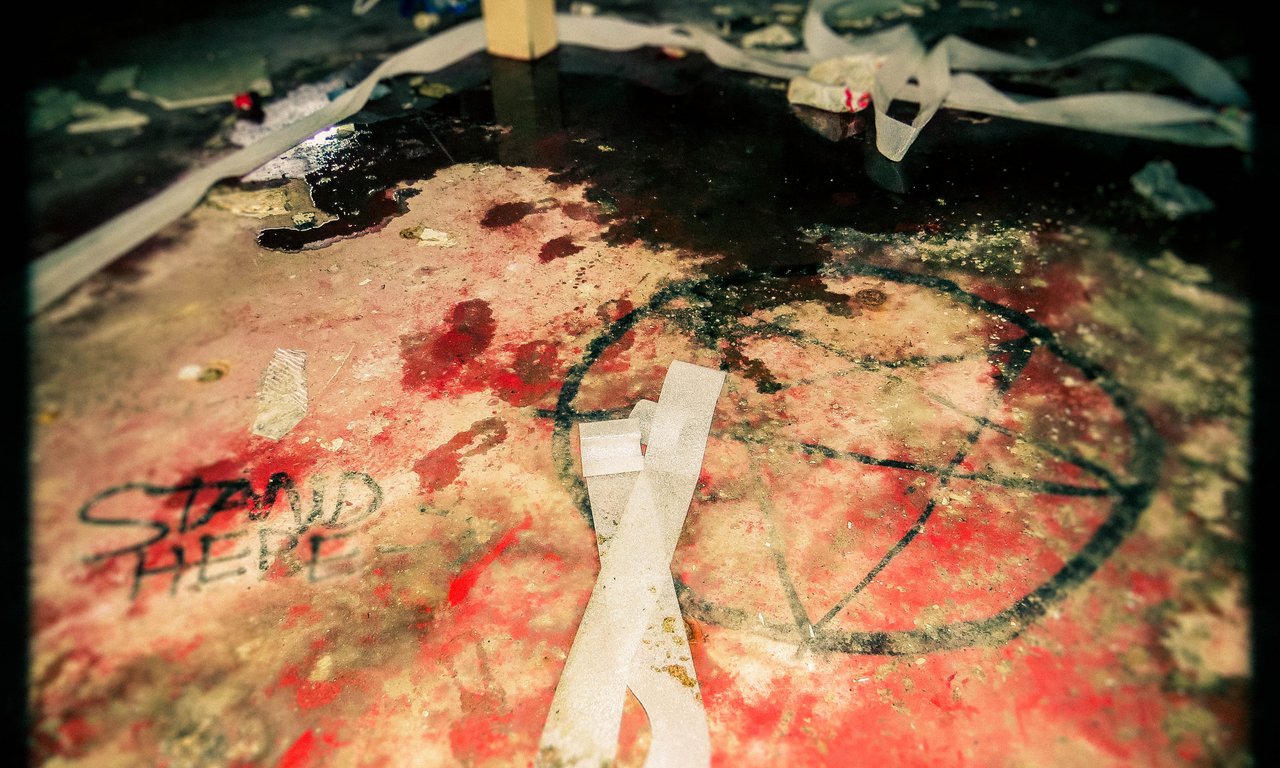 [16.]