**The official AV abandonment thread**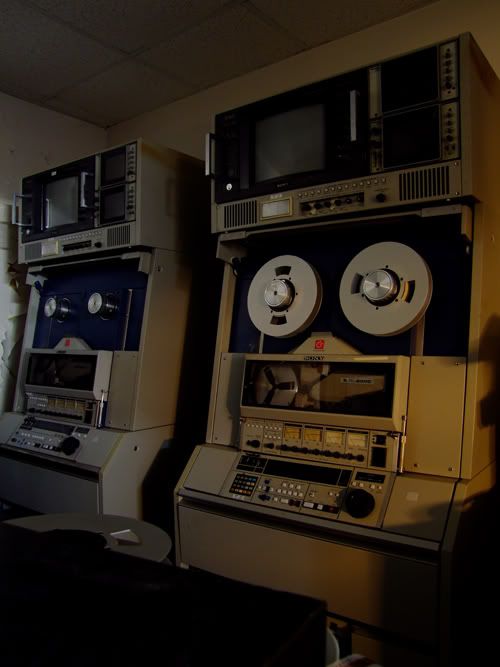 While expanding my horizons and taking in a new location recently I came across a former AV studio for a talent agency. It was very strange to see AV equipment as old as this in such good condition. Granted most of the equipment was worth nothing but scrap metal due to advances in technology but still, at some point this was good equipment. Hell, some of the scopes and decks would likely still work with some cleaning.
I suppose the real eerie part of finding this for me was that
this
studio was just down the street from a AV studio I once worked in. In fact I still work for that company who abandoned the facility and I realized in just a few short years I will be able to explore
my
old office. That realization made me feel all kinds of weird emotions as I stood there staring at this collection of old AV equipment.
SO...I want to see the best or worst of your abandoned AV equipment or music studio pictures.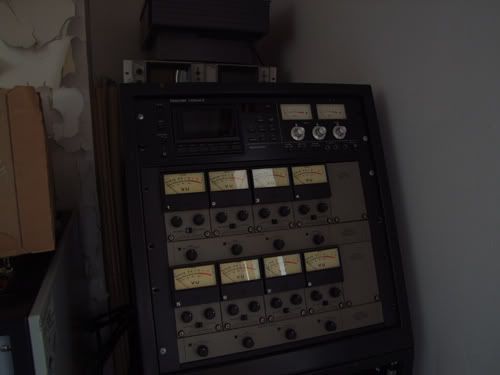 ^^^^^
Tektronix audio pre-amp, and monitor scopes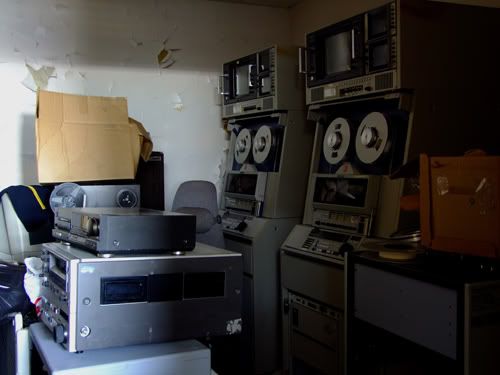 ^^^^^
old reel to reel, 3/4 deck, and monitors

OK, UER...lets see'em