| | |
| --- | --- |
| | |
| | UER Store |
| | order your copy of Access All Areas today! |
Activity
79 online

Server Time:
2021-09-24 14:40:00

Entry: LuLu
originally posted by Radio2600

[last edit 5/31/2009 8:14 PM by Trap - edited 1 times]

---
The deliberate, complete or partial removal of a staircase to prevent access to upper floors.

The term probably comes from the Looney Tunes adaptation of "Jack and the Beanstalk" where after the giant falls to the ground, the giant gets up and says, "Watch that first step, it's a LuLu."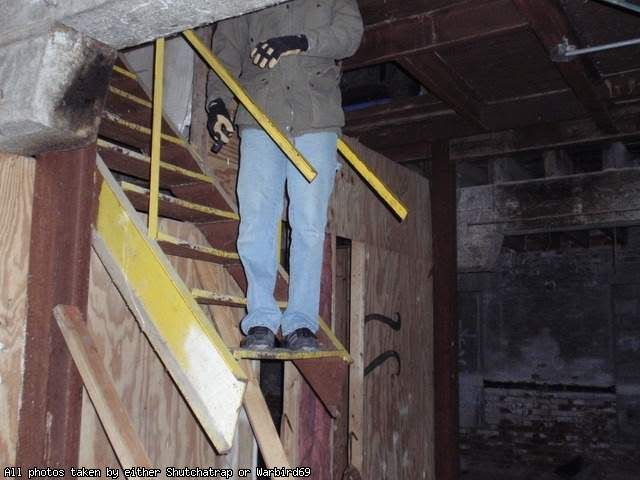 Modify this entry | Remove this entry
This thread is in a public category, and can't be made private.
---
All content and images copyright © 2002-2021 UER.CA and respective creators. Graphical Design by Crossfire.
To contact webmaster, or click to email with problems or other questions about this site: UER CONTACT
View Terms of Service | View Privacy Policy | Server colocation provided by Beanfield
This page was generated for you in 171 milliseconds. Since June 23, 2002, a total of 658430155 pages have been generated.